Sandra Bullock Makes A Heartbreaking Confession About Motherhood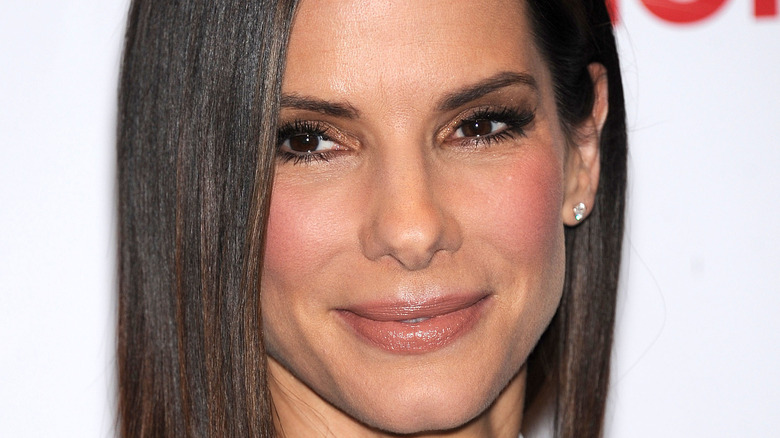 DFree/Shutterstock
Sandra Bullock has had a successful acting career for more than 25 years, but if you ask her, the most important role is being a mother to her two children: son Louis, who she welcomed via adoption in 2010, and daughter Laila, who joined the family in 2015. "Being a mom, I finally realize, 'Oh this is what I was supposed to do when I grew up.' This is my purpose, and I knew it at a very young age ... I felt that calling at a very young age, but I had to become the mom that I was supposed to be for the kids that were waiting for me," she told Hoda Kotb (via Simplemost).
Bullock actually started Louis's adoption process while married to Jesse James, but the couple split up after rumors came out that he had been having multiple affairs. The actress decided to complete the adoption as a single mother and hasn't looked back since. "My life went the way it went because it was supposed to be that way," she said (per Independent). "Sometimes you have to open up your mind and wait. I can say that, because I see the bigger picture, but when you're in it, you're like: 'When is my family coming?' I was there. I know what that feels like. And at some point you almost let go of the idea, and when you do, all of a sudden the universe goes: 'Oh, you finally let go? Here you go. This is it.'"
Sandra Bullock talks candidly about raising Black children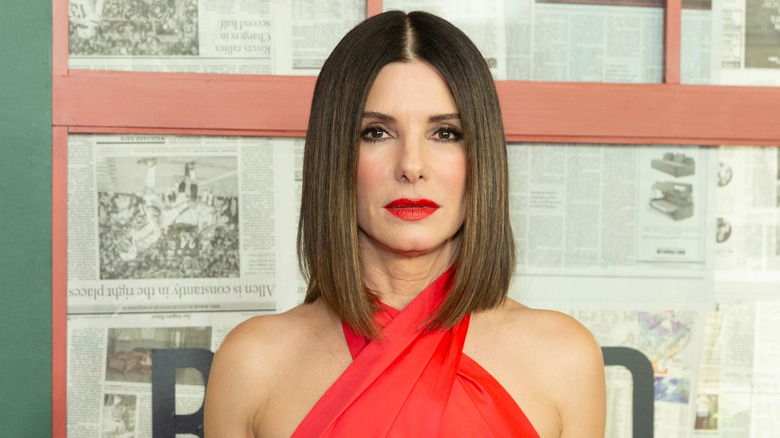 lev radin/Shutterstock
While Sandra Bullock loves being a mom to her two children, Louis and Laila, she does admit that having a different skin color than her kids isn't always easy. "To say that I wish our skins matched, sometimes I do. Because then it would be easier on how people approach us," Bullock explained on a recent episode of "Red Table Talk" (per People). "And I have the same feelings as a woman with brown skin [does with] her babies or a white woman with white babies."
The actress has also been candid about the fears she has for her son as a person of color. "You see how far we've come in civil rights — and where we've gotten back to now," she told Glamour. "I want my son to be safe. I want my son to be judged for the man he is. We are at a point now where if we don't do something, we will have destroyed what so many amazing people have done."