Here's What The December 4 New Moon Means If You're A Cancer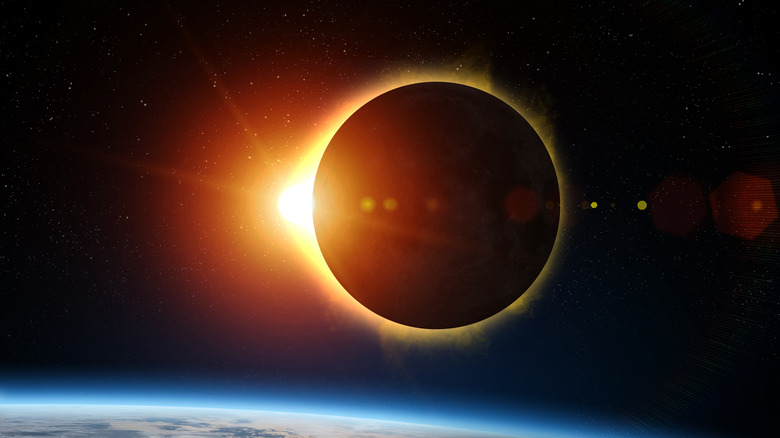 buradaki/Shutterstock
It is undeniably wild to think that 2021 is coming to a close. December is an essential transformative time to really set the building blocks and build a foundation for how you want the next year to go. This is where celestial events come into play. Who isn't familiar with blaming anything going wrong in your lives on mercury being retrograde? Well, the waxing and waning moon cycles also represent a powerful change that can often be sensed if you pay close enough attention. 
New moons are a chance for new beginnings. It's a time to use the power of the new moon to manifest new hopes and dreams (via Mind Body Green). December 4, 2021's new moon also coincides with a solar eclipse, so this is the time to hone in what you want the upcoming moon cycle to represent and how committed you are to putting things in motion. What new moon could be more important than the one that's right before a new year?
Cancers should prioritize themselves this new moon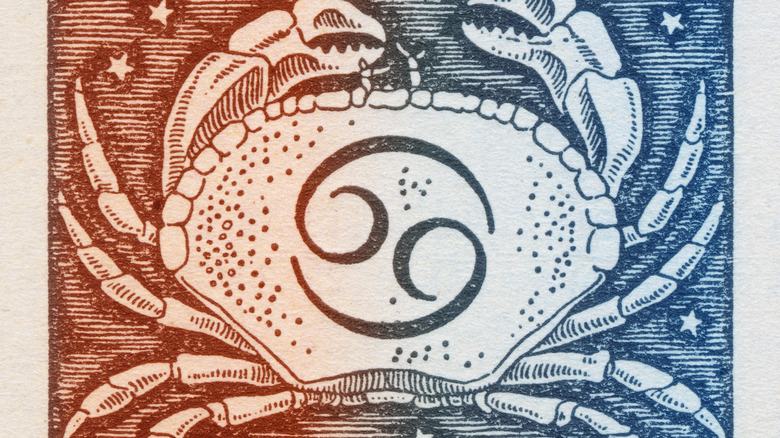 Fototeca Storica Nazionale./Getty Images
December 2021 is an astrologically powerful time. From the very first day of the month, things are kicked into motion with Neptune retrograde ending and the new moon in Sagittarius taking place on December 4, 2021 (via Bustle). The fact that this new moon comes with a solar eclipse only further intensifies its astrological power. Falling in the fire sign Sagittarius, the new moon is a time for making bold, fiery, and free-spirited moves for yourself (via Yahoo!).
Being a fire sign yourself, Cancers (June 21 – July 22) will feel the intensity of this more than most. According to InStyle, this new moon falls in Cancer's sixth house of wellness — which means it's the opportune time to prioritize self-care and pay close attention to your needs and cater to them. Prep yourself to start the year surrounded by a calm sense of being your best self. Shake up your daily routine you've been growing bored of, and be selfish! Giving yourself what you need is the change you need to achieve balance and begin the new year by putting yourself first for once.