The Truth About Ty Pennington's Strange Collection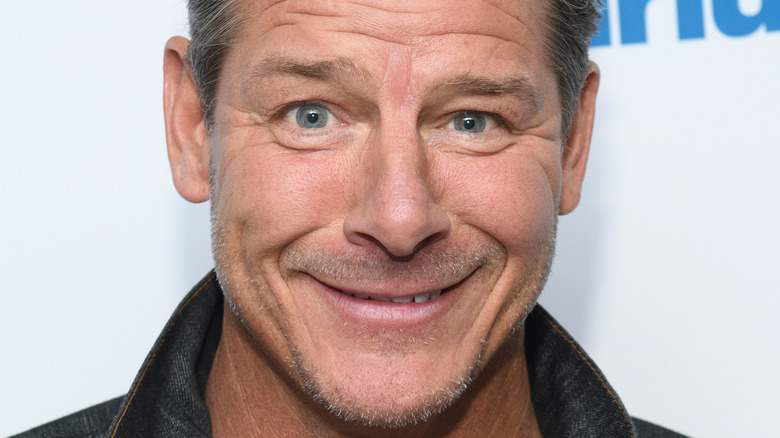 Noam Galai/Getty Images
He may not be presenting it now, but having been the face of "Extreme Makeover: Home Edition" for nearly a decade, viewers will be very familiar with the stylings of Ty Pennington. The creative carpenter was the backbone of the show across its 10 seasons, often putting his skills to good use while the crew remodeled homes for well-deserving families. Pennington even made a special guest appearance in the series reboot, now hosted by Jesse Tyler Ferguson.
But what is Pennington like behind the scenes? Well, he's "slowly but surely" being doing his own renovations at home, as evidenced on Instagram, as well as traveling cross-country on road trips with his now-wife Kellee Merrell (whom he married on November 27, per People). He also has a very odd habit of collecting certain items from across the globe, mainly from modes of transport like planes, trains, and boats. 
If you haven't guessed, yes, we are talking about vomit bags.
Vomit bags can be 'beautiful yet functional,' according to Ty Pennington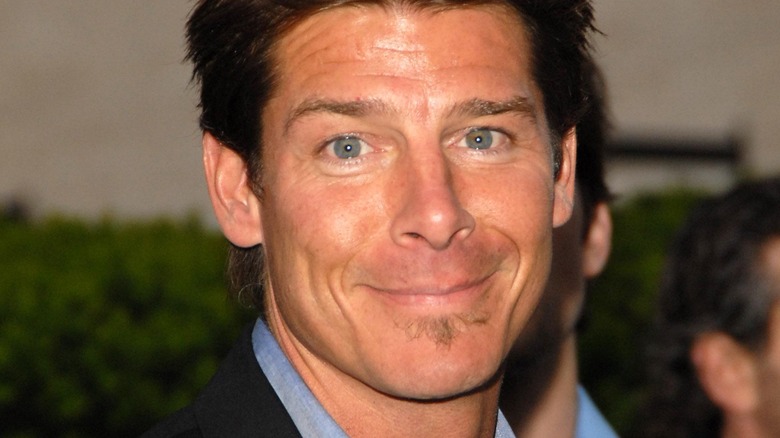 Everett Collection/Shutterstock
Yep, you read the correctly: as ABC News notes, Ty Pennington has a penchant for collecting vomit bags. "I actually use them as artwork, themselves," the host told the broadcast network. "Sometimes I write words of inspiration, I'll do drawings, and if you receive one from me, you know, that it's genuine because it's a vomit bag." During an interview with Charlotte Magazine, he revealed that he also uses them do decorate his home by putting tea candles in them. "And when someone has too much partying, they can use it to vomit in. So it's beautiful yet functional."
This repurposing of the bags is usually allocated solely for parties, both for guests to use if the moment arises and to light up the driveway, he explained to Austin Monthly. He also divulged that he's got over 300 vomit bags, and that Ellen DeGeneres even gifted him one.
While he hasn't shared any of his creations online, they're sure to be some masterpieces if his carpentry and other interior design work is anything to go by.