How Cher Revolutionized The Music Industry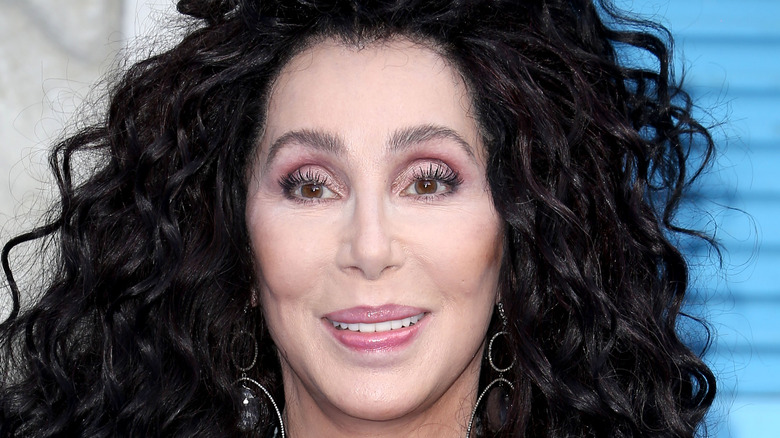 Cubankite/Shutterstock
There's no understating what a tremendous force in music and pop culture Cher has been throughout her career. After spending practically her entire life in the spotlight, the pop icon, born Cherilyn Sarkisian (per Biography), has contributed more to music, fashion, film, and more, than many of her peers have come close to.
Cher has now been in the music industry for seven decades. She is the only artist to have a number-one single on a Billboard chart in each of past six decades (per The Hollywood Reporter). She's a record-making, record-breaking machine, and a beloved figure to so many across generations. 
Yet, there's still so much the world doesn't know about Cher. For example, she's responsible for one of today's biggest music trends, though you'd never associate it with her. For years, Auto-Tune has been a mainstay in music, albeit a controversial one. The trend can be traced back to Cher's 2000 hit "Believe" (per NPR).
Cher's record executives wanted her to make a dance song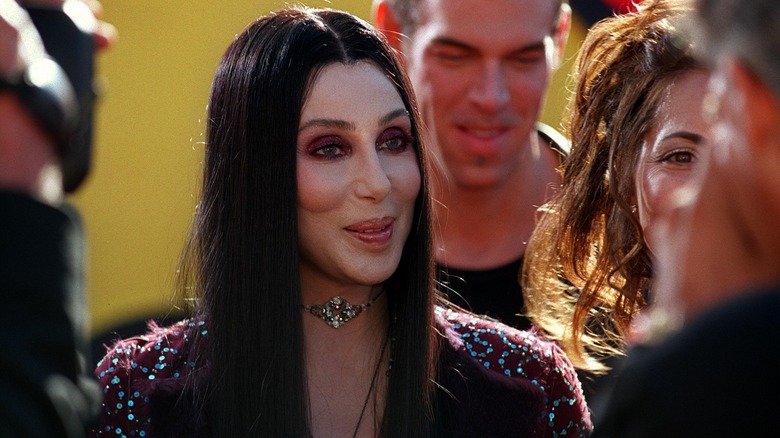 Steve W. Grayson/Getty Images
Following the success of Madonna's "Ray of Light," work began on a Cher dance track. Different versions of "Believe" originally fell flat before the Auto-Tune effect, then an industry inside secret, was applied to the track (per NPR). Auto-Tune "fixes" recorded vocal tracks, making them "a little cleaner, clearer and more on pitch," says NPR.
Executives weren't into it initially, but Cher made her position known. "I said, 'You can change that part of it, over my dead body!' And that was the end of the discussion," per Entertainment Weekly. "I said to (producer Mark Taylor) before I left, 'Don't let anyone touch this track, or I'm going to rip your throat out.'"
Pop culture poked fun at the song's unusual sound, but Cher had another hit on her hands at 52 years old. In the years after, Auto-Tune would be incorporated not just into other dance music, but hip-hop, R&B, and mainstream pop, where it's a mainstay today.