Dr. Darcy Sterling Reveals How The Famously Single Cast Made Her 'Bleed' - Exclusive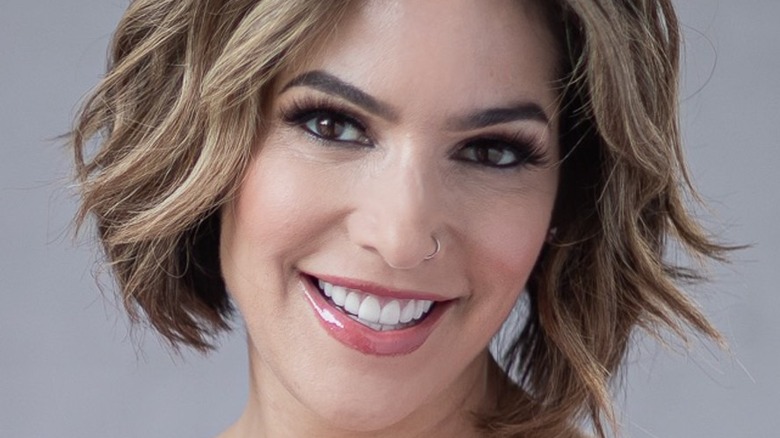 Dr. Darcy Sterling
Dr. Darcy Sterling is a relationship therapist who's no stranger to love, dating apps, or helping others. She's been the Global Ambassador for Tinder, and she runs a private practice in New York City with her wife, Stephanie. At the same time, Sterling has been hosting E! Network's "Famously Single," which follows Sterling as she tries to help reality stars navigate love and relationships.
Across its two seasons (so far), the cast of "Famously Single" has included Calum Best, Brandi Glanville, Pauly D of "Jersey Shore" fame, Jessica White, Somaya Reece, Aubrey O'Day, Kim Webster, and several more (via IMDb). The most shocking part? These stars made Sterling "bleed" while she was trying to help them.
When asked if she recalled any surprising moments from filming "Famously Single," Sterling told The List, "They made me bleed Season 1, and I don't mean production, I don't mean the network, I mean the cast." In fact, Sterling loved the production company and working with E! Network. "Thank God I had the production company that I had and the network I had," she said. But just what did the cast do to make her "bleed"?
Dr. Darcy says she was given a hard time for being 'an unknown entity'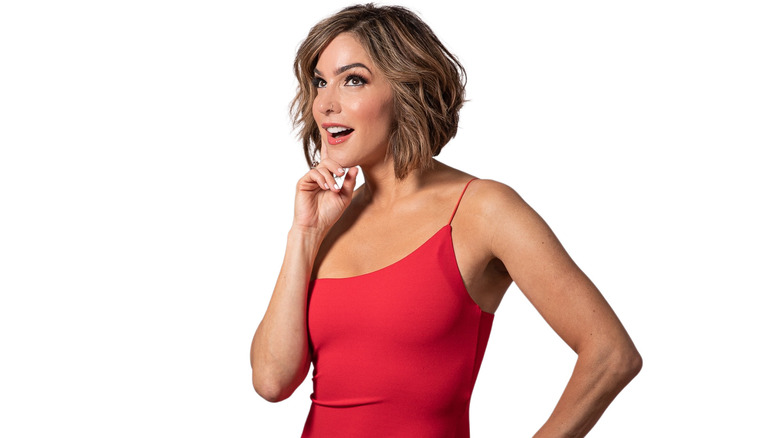 Dr. Darcy Sterling
For Dr. Darcy Sterling, working with clients was typically not a problem. She worked with people who wanted her expertise, her advice, and her help. That all changes in a reality television format where the cast is there for publicity and a paycheck — and may not actually want professional help for their love lives.
"I was an unknown entity and they were going to make me prove that I had the chops to be in front of them," Sterling said of the "Famously Single" cast. "And let me tell you, it was a ride."
Sterling didn't go through the experience alone, though. "I'm so grateful to my network, E!, because they, at one point, empowered me," she said. "They were like, 'If people aren't going to lean into the process, you are completely authorized to tell them to pack their bags.'" She claimed this power, too, and stood her ground. "At one point, I had to do that," she revealed." I said, 'We're either [in] this or we're not, and if you don't want to be here, you can leave.'"
Dr. Darcy had a great 'rest of the season' after putting her foot down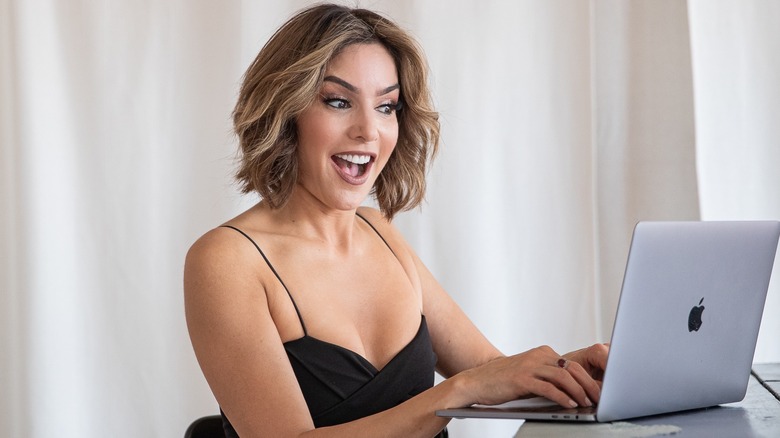 Dr. Darcy Sterling
Eventually, Dr. Darcy Sterling told the cast of "Famously Single" that they had to make their own decision, but that she'd help them if they actually wanted it. "I found a way very early on to empower them," she said. "And the way I did it was by saying, 'Look, you may be mandated to therapy, but you're not mandated to see me as your therapist. And at the end of the session, you're going to decide whether you want to work with me or not. And if you don't, I will shake your hand and respect you. And I will tell your parents I'm not working with him or her. That'll be the end of it.'"
Their reaction may be surprising to some, but the reality stars actually fell into line. "And from that point forward, everyone was in 100%. We had a great rest of the season," she said. Moreover, Sterling explained that a lot of Season 2's cast consisted of people that the cast of Season 1 recommended, because they ended up having a great time with her once they began complying. Sterling even says she's still in contact with the "Famously Single" cast.
Dr. Darcy's Jealousy Boot Camp Course is available now in its full length or a shorter course for beginners at jealousychallenge.com.