Amy Adams' Strawberry Blonde Look That Fans Envy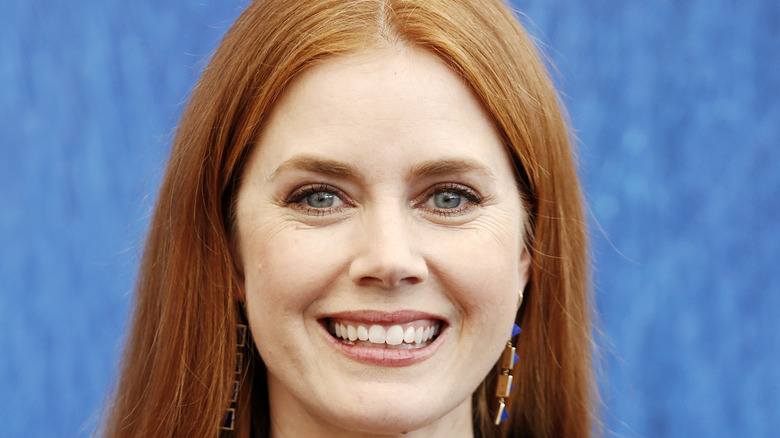 Andrea Raffin/Shutterstock
Amy Adams is one of the most famous redheads in Hollywood, but did you know that she's actually a natural blonde (via Insider)? The "Enchanted" actress revealed in a 2016 TimesTalk that she decided to dye her hair red after moving to Los Angeles so she would have the opportunity to audition for more substantial roles. Adams candidly stated that when she was auditioning as a blonde, she was only offered "dumb blonde" roles, and this is what initially influenced her hair color change.
"The minute I went red, it was like, 'quirky' instead of flirtatious and dumb," Adams said during the TimesTalk discussion (via Allure). She added, "It was really fascinating to see just one element of yourself change people's perception and that became a very powerful tool for me, even in my acting." Clearly it was a successful gamble, as Adams has been working steadily as an actress since the early 2000s. She has appeared in numerous films, such as "Julie & Julia," "Man of Steel," "Nocturnal Animals," and "Arrival," and is frequently nominated for prestigious acting awards (via IMDb).
Even though Adams' strawberry blonde look that fans envy is the result of frequent salon visits, it's one of the most iconic signature styles of the last two decades. If you want to emulate this gorgeous tone yourself, we've got you covered with some helpful tips.
Amy Adams' signature strawberry blonde look is a mix of cooler tones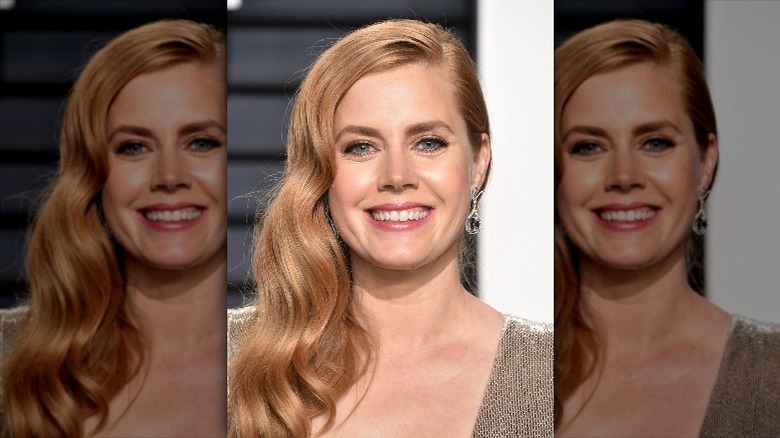 John Shearer/Getty Images
When you're trying to choose the best shade of auburn hair for your skin tone, remember that strawberry blonde tones work well if you have fair skin (via Byrdie). This gives you a subtle pop of color without washing you out the way that a traditional blonde color might. One of the best options to achieve this look is to follow in the footsteps of Amy Adams, who has been paving the way for redheads for years. Adams' signature strawberry blonde color is a mix of cooler tones and is one of the most envied colors in show business.
To copy Adams' look, ask your hairstylist to dye your hair a vibrant copper and add some ash tones and cool highlights to counteract the auburn base (via The Hairstyler). This provides you with the perfect strawberry blonde tone and it's super flattering if you use some brown, beige, and pink makeup to compliment the color of your hair (via Byrdie).
Adams has rocked several different shades of red hair over the years, some of which are richer than others (via PopSugar). If you want to copy one of her darker styles, just opt for an all-over copper tone with some complimentary highlights in a similar shade of auburn. This is a great alternative if you want to add some extra warmth to your tresses during the fall and winter months.