Kendra Wilkinson Reveals The Best And Worst Parts Of Filming Her New Show - Exclusive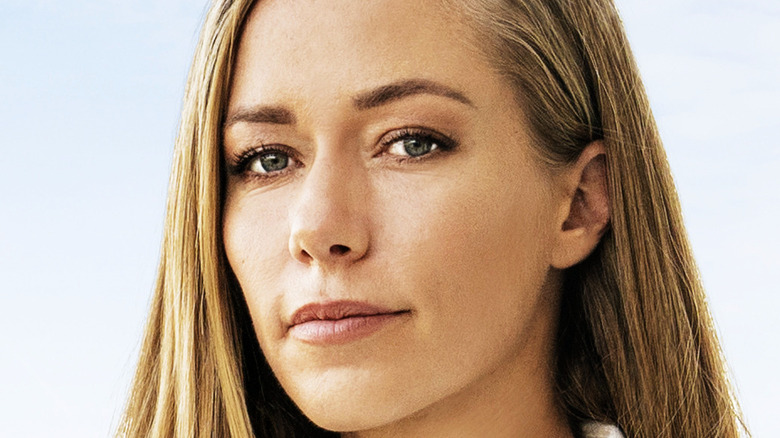 discovery+
Kendra Wilkinson has been a big name in reality TV for years. You might remember her best from her time on "The Girls Next Door," which documented her time living in the Playboy Mansion (via IMDb). However, a lot has changed since then. Wilkinson is now a single mother of two, and she's starting a new career as a real estate agent. Throughout her new discovery+ series, "Kendra Sells Hollywood," Kendra Wilkinson dives headfirst into real estate and learns a lot along the way.
Season 1 debuted in November 2021, and it's the first TV show Wilkinson has done in a few years. After her divorce, the reality star took some time away from the spotlight to reflect, but she's back now and ready to take the real estate game by storm. In her exclusive interview with The List, Wilkinson chatted about the most challenging and the most enjoyable parts of coming back to TV and filming "Kendra Sells Hollywood."
The best part of Kendra Sells Hollywood was the people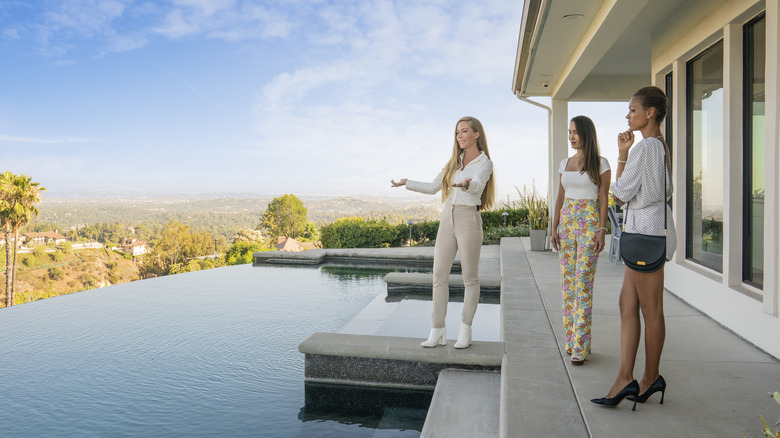 discovery+
"Kendra Sells Hollywood" follows Wilkinson through the highs and lows as she begins her career in real estate. There were many great moments throughout the series, but according to her, the best part of the whole experience was getting to know her fellow real estate agents. Throughout the show, Wilkinson is working for Douglas Elliman real estate and learning the ropes from the other agents on the team. "I'm really truly learning real estate with the best real estate company out there," she said about the company.
Since this career is new to Wilkinson, Douglas Elliman and the other agents in the office helped her make her first strides in real estate. But Wilkinson said that while filming, she also got to know them beyond their careers. "They all have a heart, they all have a story, they all have families that they're providing for," she said. "They're not just salespeople; they're real people, and that's what my show is going to show you as well."
The difficult part of coming back into the spotlight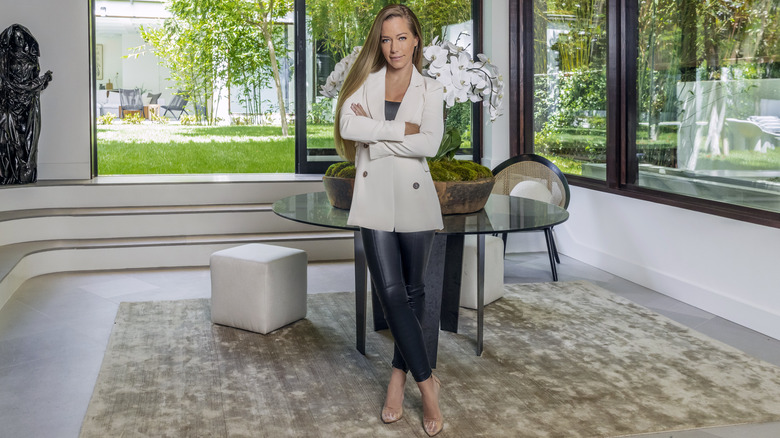 discovery+
For the most part, Wilkinson enjoyed making the show and is hoping for a Season 2 of "Kendra Sells Hollywood." However, any new project has its low points, and this was no exception. After taking some time off of TV, Wilkinson said it took some getting used to being back in front of the camera. "I didn't even know if I could film TV again," she said. "The cameras turned on that first day, I'm like, 'What do I do again?'" However, she said it all came back to her pretty quickly, and she was able to be her authentic self for the show.
Wilkinson also said that one of the worst parts of filming a reality show is exposing her weaknesses, particularly her "blond moments." She joked, "Sometimes I'm like, 'Oh my God, the world's going to now see how blond I really am.'" But, she followed up by saying, "I'm not ashamed. I'm having fun."
Being on the show was a huge learning experience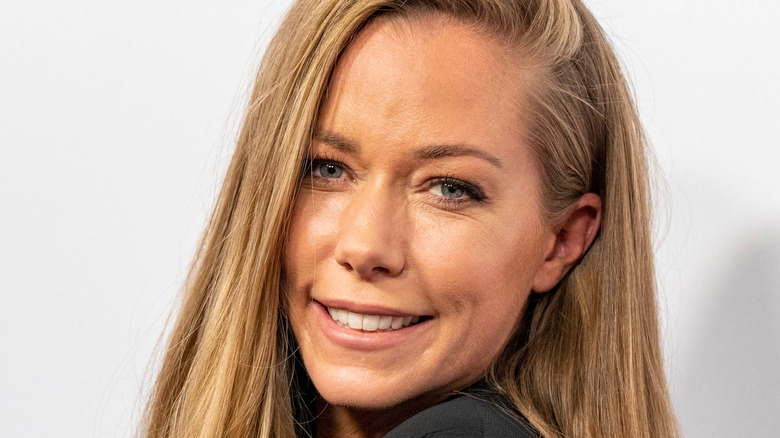 Eugene Powers/Shutterstock
Overall, Wilkinson said she learned a lot being on "Kendra Sells Hollywood." Although she had to study and get her real estate license before she started filming, she explained that those book smarts are entirely different from the hands-on work she did on camera. "The test is the test, but the business is the business — two completely, very different things. I learned that really fast," she said.
Despite being a celebrity with her own TV show, Wilkinson said she's starting from the bottom and working her way up. She admitted that she's already had many let-downs in this business and had to pick herself up again. "The biggest challenge starting real estate is just really admitting that I need to really earn this," Wilkinson said. "I need to work hard and put the time and effort into this job. Celebrity is only going to get you so far."
Tune in: "Kendra Sells Hollywood" starring Kendra Wilkinson premieres exclusively on discovery+ on Wednesday, November 17.