Brand New Names Making Big Waves In Makeup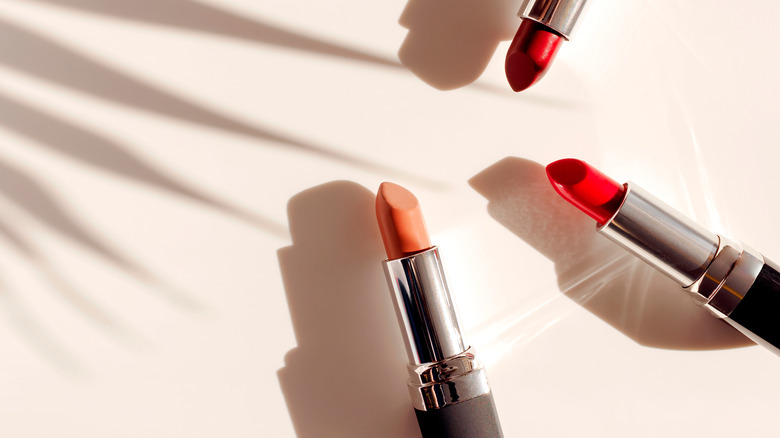 Arkhipenko Olga/Shutterstock
Cult classic beauty products are easy to commit to; they've seen us through good and bad skin, been favorited by beauty editors, and kept us filter-free consistently. They're the staples that give us God complexes — and replacing them may seem unthinkable. However, sometimes we're all plagued by a wandering eye in the aisles of Sephora. Every lipstick, moisturizer and perfume look like they'd be happier in your vanity, leaving you confused in an overwhelming experience of FOMO. And as if on cue, your phone targets you with the products you only glanced at for a minute.
If this feels relatable, you probably need help finding a product that works for you, aligns with your values and is worth cheating on your cult classic for. Read on to find a mixture of newer brands that are that are taking clean ingredients, gender and skin tone inclusivity into account while staying strong on every beauty editor's radar.
Clean beauty is trending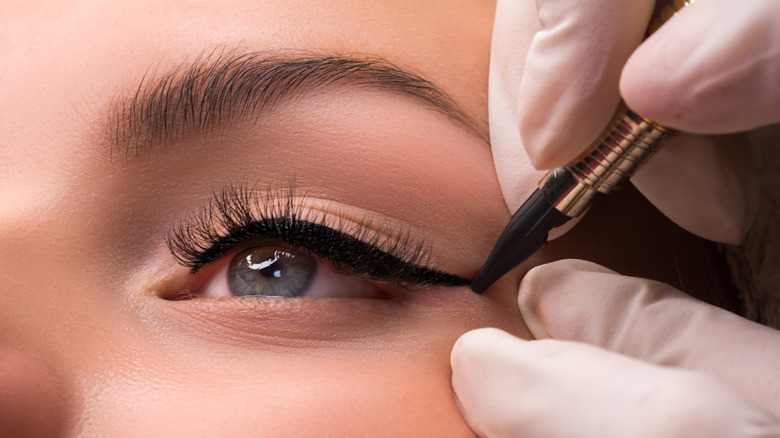 Ludmila Ivashchenko/Shutterstock
If you're a fan of Versed, Katherine Power's clean and accessible beauty brand, you'll probably want to try Merit. Launched by Powers earlier this year, Merit offers a tightly edited minimalist beauty routine for someone who wants to spend no longer than a few minutes getting ready, Forbes notes. Merit's Five Minute Morning collection features complexion sticks, muted blushes and lip oils amongst other easy-to-use products. In fact, for $170, you get a whopping seven products. (Of course, they're also sold individually.)
For more coverage, LYS (Love Yourself) is a new, Black-owned brand whose bestselling product is their Serum Foundation, according to Shape. Founder Tisha Thompson focuses on keeping clean ingredients in her products while making sure they target dark spots and hyper-pigmentation, which she says many "women of color have challenges with." 
Another brand that really pays attention to the quality of the ingredients is Youthforia. Their color-changing BYO Blush ($36) reacts to your skin's PH level, which means that you can sleep without removing it. Similarly, Make Beauty relaunched with a combination of skincare with makeup — tinted serums and essences are probably going to be the new essentials. These brands also point to what people really want: skin tone inclusive makeup with clean ingredients that work.