The Real Reason Stephen Baldwin Has A Hannah Montana Tattoo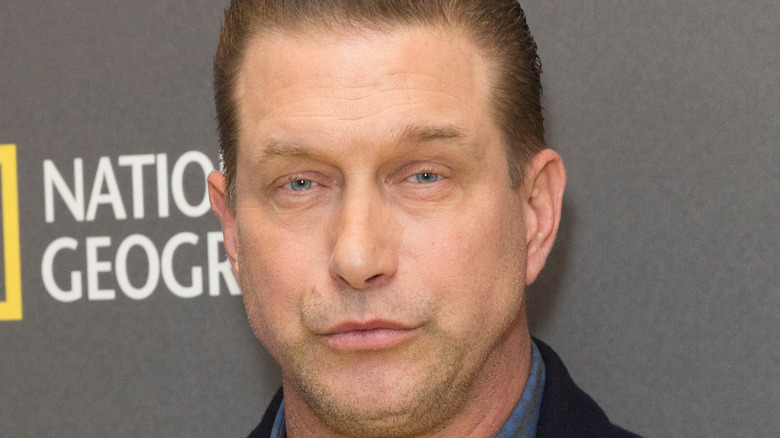 lev radin/Shutterstock
Odds are good that you're familiar with actor Alec Baldwin, who first rose to prominence in the '80s and '90s with films like "Beetlejuice," "Glengarry Glen Ross," "Working Girl," and later experience a career renaissance with "30 Rock," "Will & Grace," "SNL," and more.
What you might not know, however, is that Alec is far from the only Baldwin brother — siblings Stephen, Billy, and Daniel also followed their brother into showbiz, per Closer Weekly. Stephen is perhaps the second most well-known brother, as his big break came with his appearance in the ABC TV show "The Young Riders" in 1989; he also appeared in the films "Bio-Dome" and "Half-Baked."
While Stephen's daughter Hailey's fame has since eclipsed his, thanks to her modeling career and marriage to Justin Bieber, there was a time when Stephen himself was a well-known actor. And to help boost his career in the 2000s, he decided to get a "Hannah Montana" tattoo.
The history of Stephen Baldwin's Hannah Montana tattoo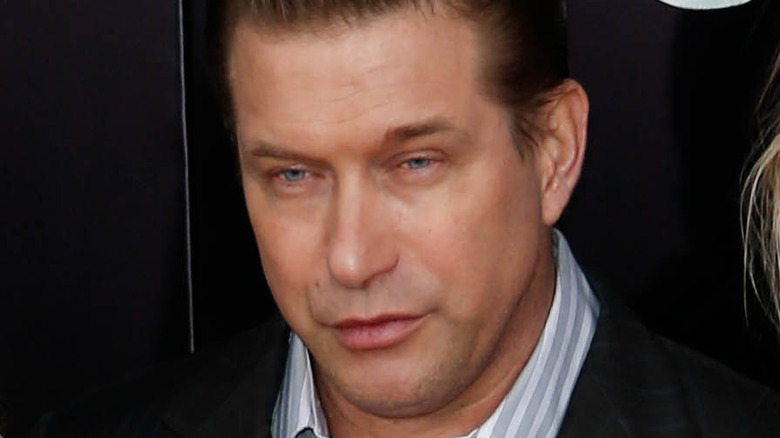 Debby Wong/Shutterstock
In 2008, Stephen Baldwin found himself paying a visit to The White House and then-president George W. Bush, per the Huffington Post. Also there at the same time was singing sensation and the star of "Hannah Montana," Miley Cyrus. After Stephen confessed to Cyrus that his daughters (Hailey presumably included) were big fans of the show, Miley told him that if he got a tattoo of the initials "HM," she'd award him with a cameo on the series. 
As it turns out, Stephen — who already has 17 tattoos, took the then-Disney Channel star up on the offer, according to Metro. Unfortunately for the actor, Cyrus never made good on her end of the bargain. When asked if he'd regret the ink in the years to come, he simply replied, "Never mind years to come, I regret it now."
As it turns out, Cyrus has quite the history with the Baldwin family; Cyrus admitted on "Carpool Karaoke" that she would bully Hailey Bieber when they were kids, according to Teen Vogue. "I would be evil to her," Cyrus confessed, though Hailey took the situation in stride. Looks like Stephen Baldwin became another one of Cyrus' victims.