The Truth About Mae Whitman And Jane Levy's Friendship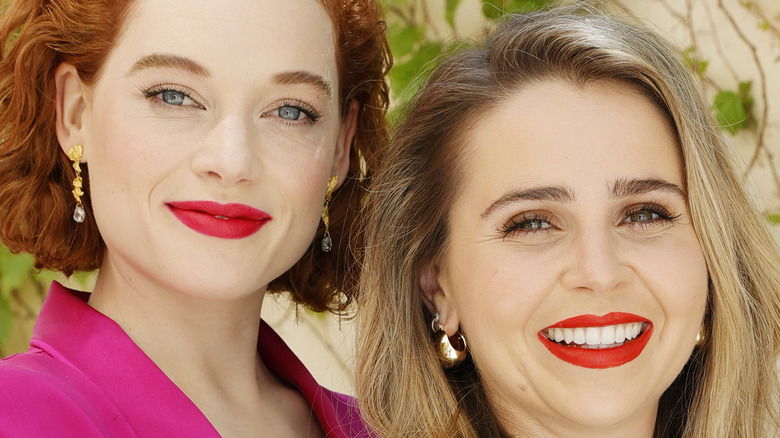 Amy Sussman/Getty Images
Fans of Mae Whitman know that the actress has been in show business ever since she was a little kid, memorably appearing in films like "Independence Day" and "When A Man Loves a Woman" — and even in an episode of "Friends." As time went on, Whitman snagged her most memorable roles, like in "Arrested Development" and "Parenthood."
Working in Hollywood isn't easy for anyone, and when promoting her film "The DUFF" in 2015, she opened up about the challenges she faces in the industry. " ... Earlier today I found out I was losing out on a movie role because, in Hollywood euphemisms, I am not the 'hot girl,' and I take this stuff personally, so it hurts," Whitman told the Sydney Morning Herald. "That was another reason why I really wanted to do this movie, because I felt like not just in high school have I felt that way, but in Hollywood occasionally it happens, too."
Luckily, despite the ups and downs of Hollywood, Whitman has made some good friends along the way. Whitman is close friends with fashion designer Rachel Antonoff, comedian Jenny Slate, and actress Jane Levy, and together, the four represent true friendship goals — as evidenced in this Instagram post wherein Slate, Whitman, and Levy all pose in Antonoff's clothes. And perhaps the two cutest BFFs of them all are Levy and Whitman.
How Mae Whitman and Jane Levy support each other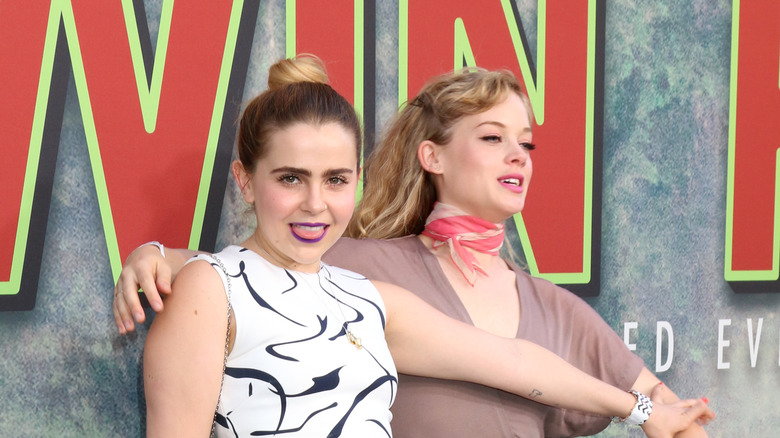 Kathy Hutchins/Shutterstock
Not many best friends can say that they starred in television shows on the same network, but Jane Levy and Mae Whitman had the opportunity to do so when Levy starred in "Jane's Extraordinary Adventure" and Whitman in "Good Girls," both on NBC. To celebrate, Levy posted a picture of both she and her BFF Whitman appearing on the same billboard in Los Angeles, writing, "Mae Whitman: the soundtrack of your life. Both shows on @nbc February 16th biotchesitas."
Levy and Whitman sat down with The Hollywood Reporter to discuss their friendship and the various ways the two support each other, eight years after their fated first meeting through mutual friends at a bar in L.A.
While some might expect the two would be jealous of each other, or competitive, this couldn't be further from the truth. "I think when you get to know somebody so well, you see the whole picture. I feel like we both have very specific and unique personalities, and I think what we bring to the table is so different," Whitman shared, referring to herself and Levy as "yin and yang." As for her thoughts on Whitman, "Mae is the funniest person on the planet," Levy noted. In fact, the two even will share scripts and recommend each other for roles.
Whitman's words on a birthday Instagram post for Levy probably sum up their relationship best: "Happy birthday to my obsession @janeclevy. You are my person. From here to eternity." What could be a better birthday message — or friendship — than that?