Does Matt Lauer Really Want To Jump Back Into The Spotlight?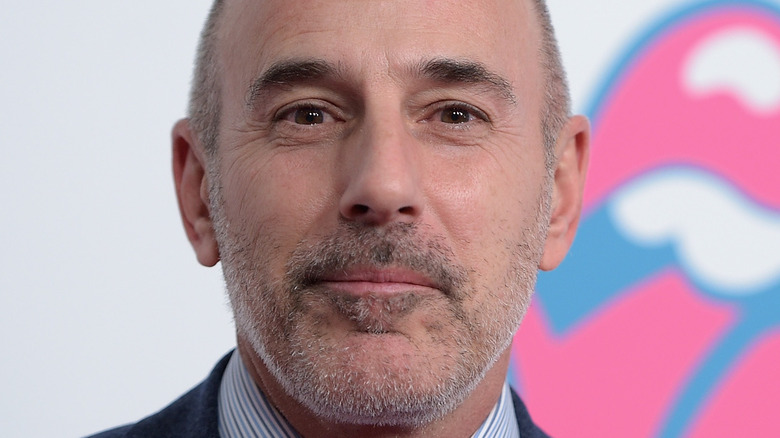 Jason Kempin/Getty Images
There was a time when Matt Lauer was one of the most beloved faces in news, co-hosting NBC's popular morning news program, the "Today" show, for two decades. His easy smile and understanding of current events made viewers trust the news he delivered each day while they sipped their morning coffee.
But, alas, it was all an illusion. It turned out that Lauer wasn't the same person in front of the camera as he was when the camera stopped rolling. On Nov. 29, 2017, NBC fired Lauer due to alleged sexual misconduct while he was covering the 2014 Sochi Olympics. 
At the time, a female co-worker offered a detailed account of Lauer's sexual behavior on that trip (via NBC). It was enough for the network to cut ties with him, but that wasn't the last we heard of Lauer. And we might still hear from him again — in a very big way.
Matt Lauer defended his conduct in an op-ed piece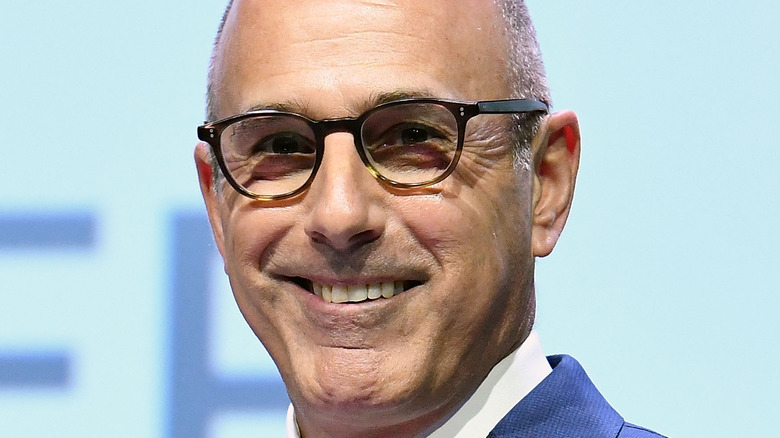 Slaven Vlasic/Getty Images
It took nearly two years for Matt Lauer to break his silence after NBC fired him for alleged sexual misconduct with a colleague. At that point, the MeToo movement was in full swing, and Ronan Farrow's book "Catch and Kill: Lies, Spies, and a Conspiracy to Protect Predators" detailed more of Lauer's actions during the years he worked for NBC. 
In a 2020 op-ed published by Mediaite, Lauer said that the rape allegations against him were just not true. "On October 9, 2019, I was falsely accused of rape. The allegation came from Brooke Nevils, the same woman whose complaint resulted in my termination at NBC," Lauer wrote. "It was made public as part of the promotional rollout for a new book by Ronan Farrow. This accusation was one of the worst and most consequential things to ever happen in my life, it was devastating for my family, and outrageously it was used to sell books."
He continued: "At no time did Brooke Nevils ever use the words 'assault' or 'rape' in regards to any accusation against me while filing her complaint with NBC in November of 2017. That has been confirmed publicly."
But Lauer wasn't finished, and he also penned a lengthy letter, obtained by Variety, with more explanations and defensive words.
He tried to explain away the allegations against him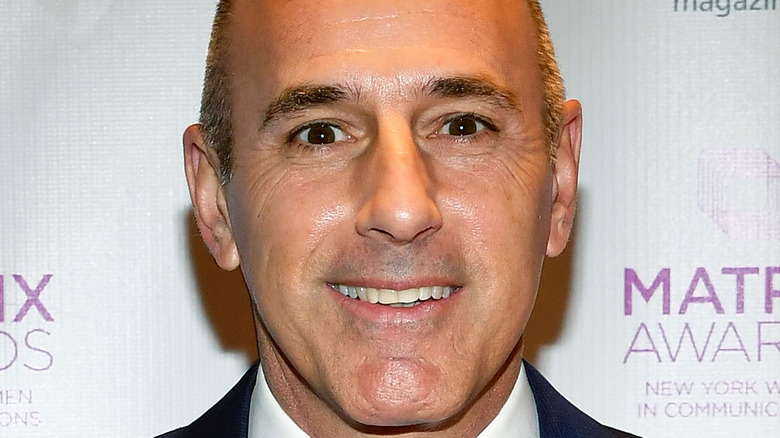 Slaven Vlasic/Getty Images
In the open letter published by Variety in 2019, Matt Lauer attempted to explain the affair he had with Brooke Nevils, a woman who worked for NBC. He said that his silence on the matter over the prior two years was due to him being a very private person. Lauer also claimed that he broke off the affair with Nevils in the wrong manner, and that led to her seeking revenge.
"The story Brooke tells is filled with false details intended only to create the impression this was an abusive encounter. Nothing could be further from the truth. There was absolutely nothing aggressive about that encounter," Lauer wrote. "Brooke did not do or say anything to object. She certainly did not cry. She was a fully enthusiastic and willing partner."
When Lauer began defending himself over the allegations in Ronan Farrow's book "Catch and Kill: Lies, Spies, and a Conspiracy to Protect Predators," there was talk that Lauer wanted to do a big TV interview to defend himself before a large audience (via Us Weekly). A source told the outlet that Lauer's supporters were "trying to convince him to record the interview himself so he has edit control."
However, as of this writing, that interview has yet to materialize.