How Jared Kushner Made Real Estate History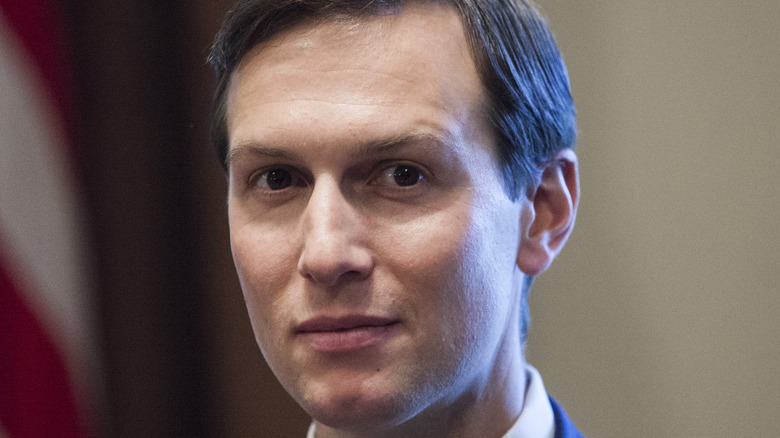 Pool/Getty Images
Jared Kushner is best known as Ivanka Trump's husband and senior advisor to former President Donald Trump. The New Jersey native caused controversy throughout his father-in-law's presidential campaign and subsequent White House tenure because critics believed Kushner wasn't actually qualified to hold his high position, per Town & Country. After he was sworn in, Kushner headed up the then newly-created White House Office of American Innovation, where he dealt predominantly with federal bureaucracy, via Town & Country.
It was later revealed that Kushner was also advising on foreign policy, despite the fact, as the Washington Post pointed out, that the real estate heir had no business doing so. Due to Kushner's limited experience in government or foreign policy, the outlet even labeled him a "shadow diplomat" over dealings with the U.S./Mexico border. Given his background — Kushner worked in his family's real estate empire before switching over to politics, as Town & Country notes — he may have been speaking completely out of turn. He arguably should have stuck to doing what he knew best, especially since the relatively young real estate investor set a major record in 2007. 
Jared Kushner set an eye-popping record for New York real estate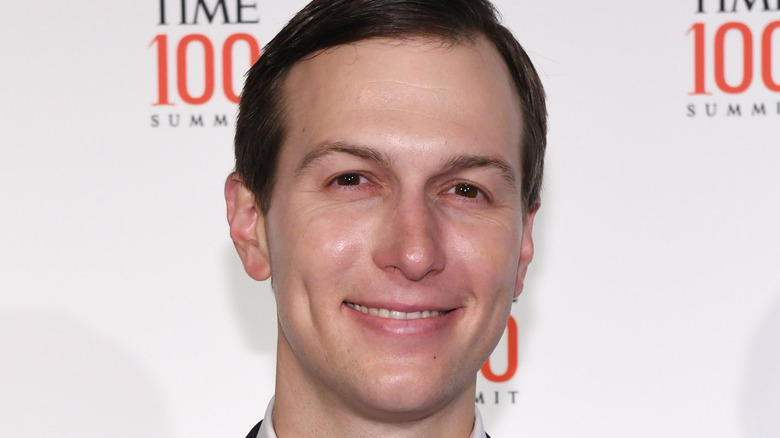 Craig Barritt/Getty Images
Jared Kushner was groomed by his father, Charles Kushner, to take over the family real estate business from a young age, according to Town & Country. Charles even began prepping Jared early, by sending him important documents to review while he was studying at Harvard. After Jared took over the Kushner's lucrative real estate firm when Charles went to jail, the future White House adviser set about proving his worth as a developer in his own right. This meant purchasing 666 Fifth Avenue for a historic $1.8 billion in 2007, per the New York Times. However, although Jared set a record with the purchase, which was the largest price paid for a Manhattan office building at the time (via The Real Deal), the property proved to be a major drag on the business. Kushner Companies ultimately unloaded it in 2018, via the New York Times. 
According to the outlet, the family had been working for years to get rid of 666 Fifth Avenue, with a massive $1.4 billion mortgage payment looming over their heads. It was a particularly difficult proposition because people were wary of doing business with Jared, thanks to his White House connections. "If you do business with the Kushners, there's a headline reality," executive chairman of real-estate firm KABR Group, Kenneth Pasternak, told the New York Times. He added, "I don't want to say it's a headline risk. There's a headline reality."