What Randy Travis Did Before He Was Famous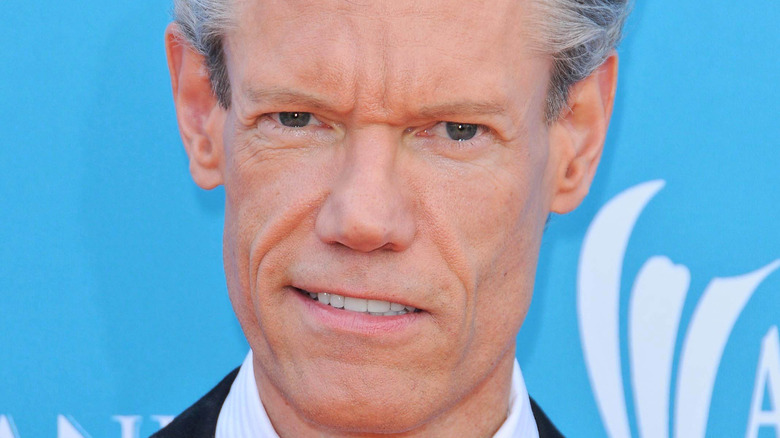 s_bukley/Shutterstock
We may receive a commission on purchases made from links.
Country music superstar and Hall of Famer Randy Travis was also a surprise scene-stealer on "Sabrina the Teenage Witch" back in the '90s (via IMDb). In 2013, he had a stroke that halted him in the middle of a late-career resurgence, per Rolling Stone. According to the outlet, Travis was inducted into the Country Music Hall of Fame in 2016 off the back of leading "a neo-traditional renaissance," after breaking into the industry back in the '80s. He performed at the event, which marked the first time he'd sung, or even spoken publicly, since his stroke three years prior. Naturally, it was a hugely emotional performance. 
As one of the most beloved country stars of all time, Travis released a memoir in 2019 that detailed his incredible life. The book was titled "Forever and Ever, Amen," after one of his biggest hits (via Amazon). As of this writing, Travis continues to conduct regular interviews with his wife, Mary. Per Rolling Stone, he even appeared on a cover album of classic country songs with gospel favorite Josh Turner, solidifying Travis' position in the industry, even all these years later. Despite the fact it took Travis a while to find his footing, nowadays, it's tough to imagine another path for him outside of country music. Maybe, Travis was always destined for this life.
Randy Travis was always destined to be a musician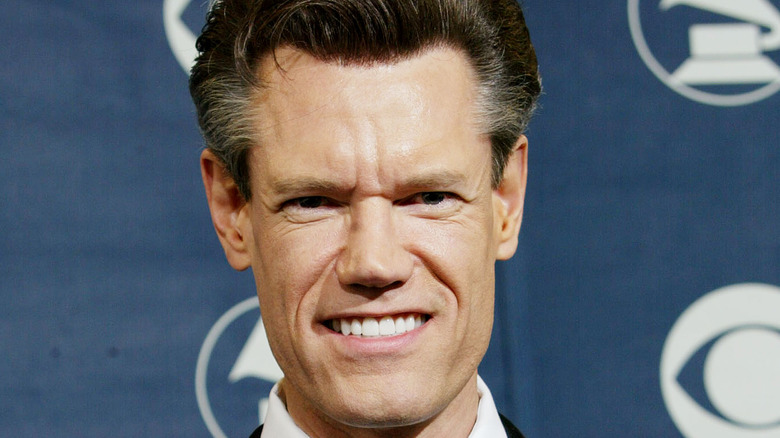 Frederick M. Brown/Getty Images
Singer-songwriter Randy Travis has had an interesting career trajectory. Per Wide Open Country, he dropped out of school in the ninth grade and spent a few years in his native North Carolina. While there, he was arrested for various petty crimes, and a local judge advised him to get his act together, or prepare to serve time instead. Travis relocated to Nashville, where he met local club owner Elizabeth Hatcher — who would later become his first wife — and she took him under her wing. According to Wide Open Country, Hatcher gave him a job cooking and washing dishes at her venue, The Nashville Palace, where Travis took the stage on a regular basis. He slowly gained traction in his music career.
Although Wide Open Country reports that the country star was infamously turned down by every label in town, Travis was undeterred. He released an independent solo album under the name Randy Ray, and was given a second chance at stardom thanks to the emergence of artists like George Strait, who paved a way forward for him. Travis finally signed with Warner Bros. in 1985, and the rest is country history. In the '90s and 2000s, Wide Open Country notes that Travis also enjoyed a successful acting career, and even appeared alongside big-timers like Patrick Swayze and Matt Damon. But music is where his heart is, no matter how long it took him to make it in the industry.