The Truth About Lizzo's Friendship With Adele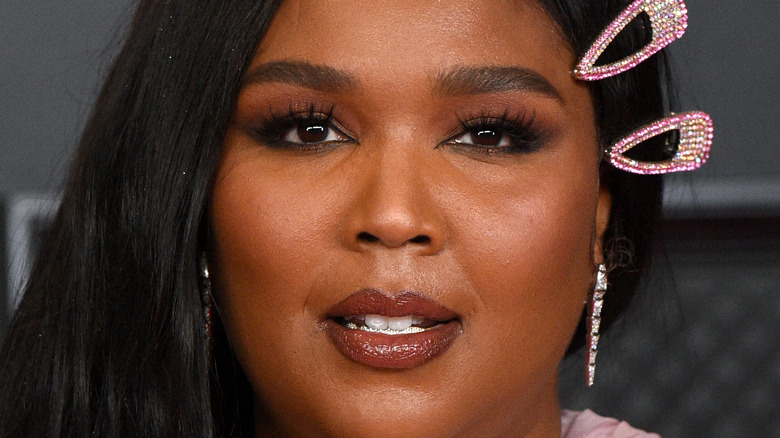 Kevin Mazur/Getty Images
Lizzo's stunning transformation has led her to becoming one of the biggest music artists in the world, and her evolution remains ongoing. Her latest single, "Rumors" featuring Cardi B, was released in August 2021, and her return to music after her wildly successful album, "Cuz I Love You," proved that she's not going anywhere (via USA Today). Likewise, Adele returned to music in November 2021 with the release of her much-anticipated "30," an album that's sonically different for the artist but which oozes pure, unfiltered emotion and everything people love about Adele (via Pitchfork).
What some may not know is that these two artists actually share a friendship. This isn't too surprising as Lizzo has strong relationships with a lot of other music performers. Lizzo and Drake's relationship, for example, is particularly interesting, but we might be here for her relationship with Adele even more.
Adele's incredible transformation ultimately led her to where she is today, and Lizzo has been supportive the entire way. When recounting how the two met, Lizzo told People, "I met her at a birthday party or a Grammy party — I can't remember where because I was drunk at both." She continued, "She's been through similar things that I have, and she's given me really good advice."
She then told People, "We have very similar personalities and the way we think, and we just connected in that way. We're both supreme divas. We know our worth — and we're also both Tauruses!" Leave it to astrology to bond two famous artists!
Lizzo was 'turned up' to be at Adele's One Night Only show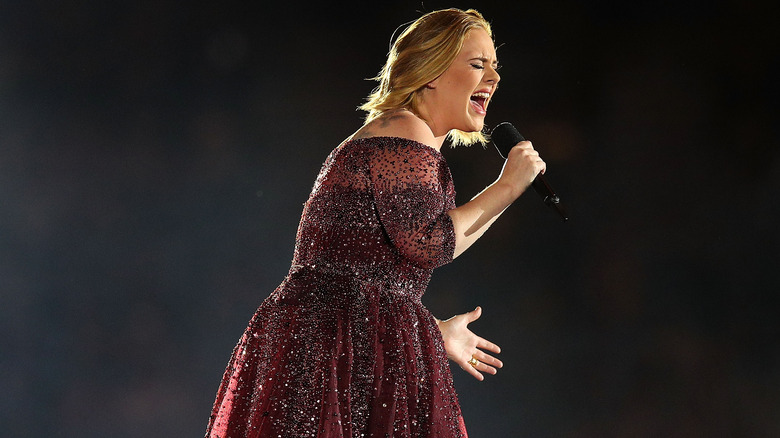 Graham Denholm/Getty Images
Lizzo and Adele's relationship has mostly stayed behind the scenes, but Lizzo's love for the "Rolling in the Deep" singer was recently on full display. Lizzo attended Adele's "One Night Only" show in Los Angeles and, while sitting next to Oprah Winfrey in the front row, belted along to classic Adele songs like "Hello" (via NME).
Of the show, Lizzo told People, "When it came time for her performance, she extended an invitation, which was incredible — she put my ass in the front row, which was even more incredible." She continued, "It was so crazy; I was turned up. I said, 'Adele's singing like she in the church — she is doing some sanging right now. I need to give her that energy that she deserves.' So, I was living, and we had a lot of fun."
Joining Lizzo in attendance were Tyler Perry, Donald Glover, Melissa McCarthy, Drake, and many other A-list celebs, though Lizzo admits she didn't notice until after the fact. "I saw on Twitter the other day, I was like, 'Wait, Donald Glover was there?' Because there was people there that I didn't even realize. All I saw was Oprah and Drake and Tyler Perry," the "Juice" singer explained.
Ultimately, everyone deserves a friend that goes as hard for them as Lizzo goes for Adele.