Inside Lizzo And Drake's Relationship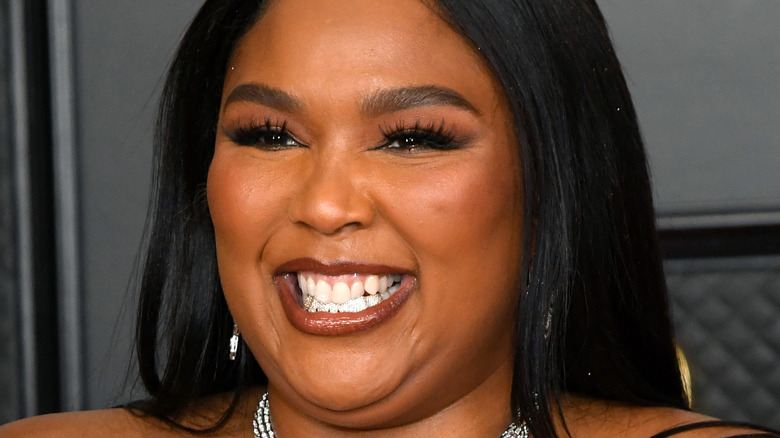 Kevin Mazur/Getty Images
Lizzo is the queen of manifesting her dreams, a lesson we can all learn from. From DMing her super crush Chris Evans on Instagram, to singing about her "new man on the Minnesota Vikings" (via Sporting News), fans are wondering if the "Truth Hurts" singer is setting her power of manifestation onto a new man.
Lizzo has been MIA from the world of music for quite some time now, with her last album, "Cuz I Love You," being released all the way back in 2019 (via Rolling Stone). But gracing the ears of fans everywhere, Lizzo has finally dropped a new single, "Rumors," featuring none other than Cardi B. And as if the release of the single wasn't exciting enough, fans are buzzing at her mention of rapper Drake in the song, begging us to wonder what his relationship with Lizzo might be. Is this another one of her famous public flirtations, or is she simply name-dropping? Keep reading to find out.
Is Lizzo attempting to manifest Drake into her life?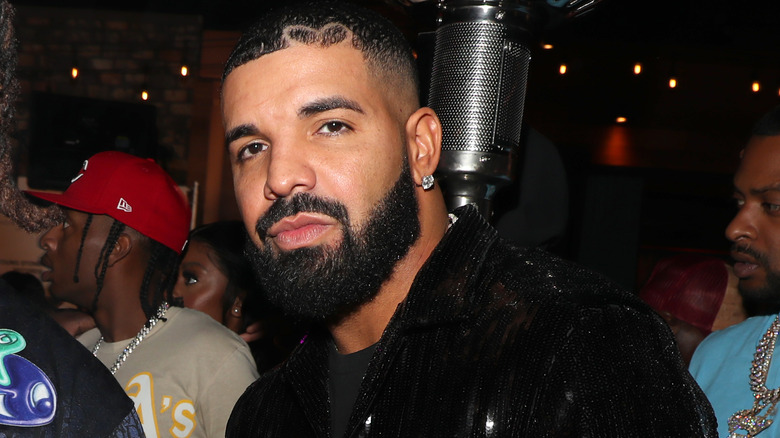 Jerritt Clark/Getty Images
Lizzo's new single, "Rumors," tackles a variety of subjects, from her relationship with the Internet and her inevitable haters, to her love life and dieting habits (via People). But the line that fans can't help but wonder about is the one that mentions Drake, which goes, "No, I ain't f*** Drake yet." So what does it mean?
Following her penchant towards manifestation, that is exactly what Lizzo attributes her name dropping to. In a recent interview with Zane Lowe for Apple Music, the "Good as Hell" singer joked, "You know what I haven't manifested yet? F****** Drake." But she quickly added that she isn't interested in joining any "line" to get to Drake, explaining, "I just thought it would be so funny to say," she said. "I have a small relationship with him, he's very cool. You know, and I just feel like women, there's so many times where girls' names get dropped in songs 'cause they're fine."
But Captain America isn't the only person whose DMs Lizzo has slid into. In fact, back in 2019, she tried to shoot her shot with Drake, a fact she confessed to while getting tipsy with Busy Philipps. "I slid into Drake's DMs, but it was bold," she recalled (via Billboard). "I was drunk and I was just like, 'Let's just see if this motherf***** can sing.' And I sent him a DM ... this was a while ago. And then I unsent it, and then he followed me after that."
Only time will tell if her attempt at manifesting Drake into her life will reign successful.