The Real Reason Jean Smart Spent Five Days In The Hospital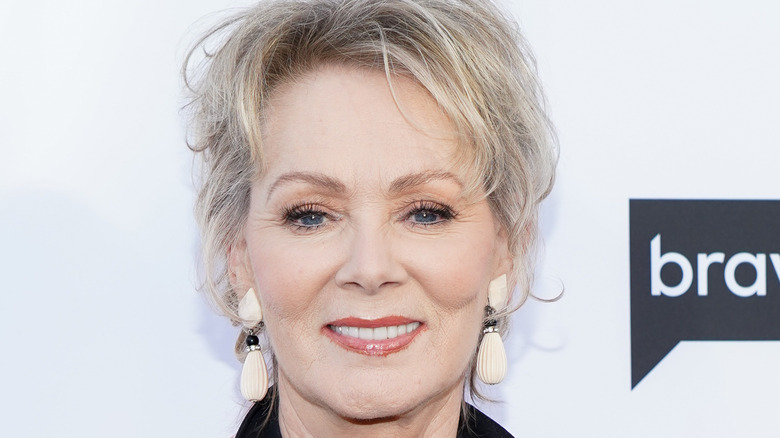 Rachel Luna/Getty Images
Jean Smart has been an industry stalwart for decades, with four Primetime Emmy awards under her belt, per IMDb, and a multitude of iconic roles to her name. Smart's TV career is so extensive it's difficult to ascertain which role she's best known for, whether it's Lana in "Frasier," Martha in "24," or Floyd from "Fargo." The beloved actor's movie career is just as impressive, taking on roles in everything from "Garden State" to "The Accountant," "A Simple Favor," and "Sweet Home Alabama." 
As a 2021 Variety profile points out, although Smart has been the MVP of essentially everything she's ever been a part of, regardless of the size of the role itself or the project, the greater public has taken a long time to appreciate just how talented she is. "I don't take any of what's happening for me right now for granted. I know that I've won the lottery," she told The New Yorker earlier this year. With her role as Kate Winslet's caustic, ice cream-hoarding mother in "Mare of Easttown," however, Smart's genius could no longer be denied. The hit show put her on the map, landing as it did smack bang in the middle of the "Jeanaissance."
However, the award-winning performer suffered for her art on set in a way nobody watching at home could have guessed. 
Jean Smart suffered an on-set injury on this hit TV show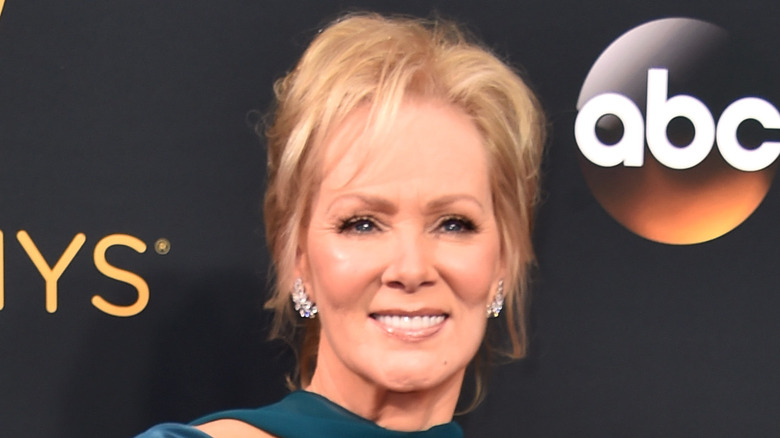 Alberto E. Rodriguez/Getty Images
During an appearance on "Late Night with Seth Meyers" (posted on YouTube), actor Jean Smart revealed she'd spent five days in the hospital after suffering an injury on the set of hit crime drama "Mare of Easttown." Although a project like this obviously doesn't require any fight choreography or wirework, Smart was tasked with sitting on the railing above a small staircase to snoop on Kate Winslet's titular Mare, her onscreen daughter, as she heads off on a date with a new guy. In an attempt to mess with her colleagues, Smart pretended to lose her balance and fall off, quipping, "Apparently, I'll do anything for a laugh." 
In the process of messing around, she leaned back too far, lost her balance, and fell down the staircase and to the hard ground below for real. "I thought I had broken my back," Smart admitted. The actor was rushed to the hospital, where she was diagnosed with a concussion and a broken rib. Smart spent five days in the hospital as a result, with a subsequent three days in quarantine thanks to the ongoing COVID-19 pandemic. Thankfully, the incident occurred right before a scheduled break in filming, so the consummate professional didn't end up missing any work whatsoever, or slowing down the production schedule.
Regardless of her hospital stint, however, Smart remains incredibly grateful for "Mare," describing it as "a dream job."