Does This Mean Prince Charles And Prince Harry Have Reconciled?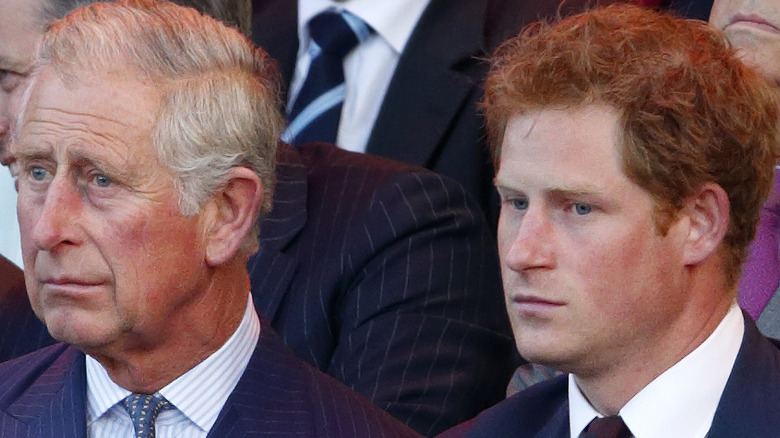 Max Mumby/indigo/Getty Images
Prince Charles' relationship with his younger son, Prince Harry, has reportedly been on the rocks for years. Charles was said to be very upset when Harry and his wife, Meghan Markle, announced their plans to exit the royal family in early 2020, per Us Weekly. 
During Harry and Meghan's March 2021 interview with Oprah Winfrey, Harry said his father stopped taking his calls after his departure from the firm and that there was "a lot to work through" when it came to mending their relationship.
"I feel really let down because he's been through something similar, he knows what pain feels like," Harry told Winfrey. "I will always love him. There's a lot of hurt that's happened. I will continue to make it one of my priorities to heal that relationship." 
Meanwhile, sources told the outlet that Charles was "fuming" over Harry's comments during the interview. "To be honest, Harry didn't go running back to Charles begging for forgiveness either. He still hasn't forgiven his father for his lack of effort and support after he and Meghan decided to move," the insider said.
However, things have reportedly thawed a bit since that time. Marie Claire reports that, in July 2021, when Harry returned to England to unveil a statue in honor of his late mother, Princess Diana, he and Charles had a secret dinner together. 
Now, new details about the father and son's relationship are emerging.
Prince Charles and Prince Harry are back in communication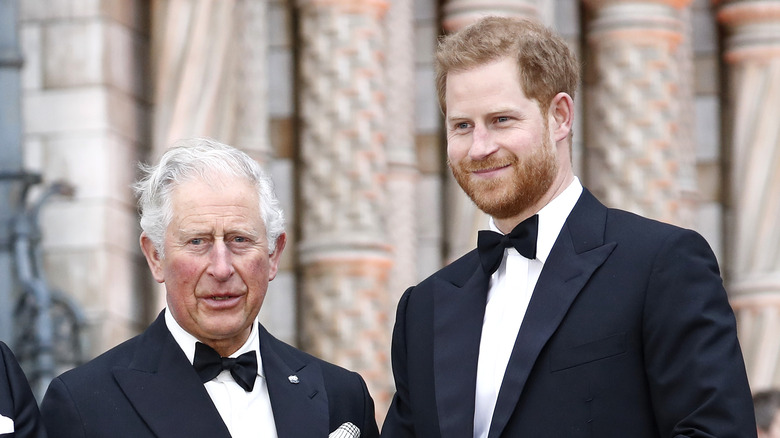 John Phillips/Getty Images
Page Six reports that Prince Charles and Prince Harry may be on the path to reconciliation. The royals are reportedly back on speaking terms after a rocky couple of years. The duo reunited publicly in April 2021 for the funeral of Charles' father, Prince Philip, but have stayed mum about their relationship status since that time. 
"Charles was hugely hurt when Harry and Meghan just dumped it on the family they were giving up their roles and moving abroad," an insider told the outlet, adding that father and son are back in communication. "I don't think [Harry and Charles] talked for a good while, but now the channels of communication are open. I don't think it's all roses. It's not like they are sitting down for a heart-to-heart on the phone once a week."
Meanwhile, with the holidays right around the corner, fans are wondering if Harry, Meghan Markle, and their children will return home to celebrate with the royal family and Queen Elizabeth. However, experts don't expect that to happen. "I think the family accept the situation," a source said. "They're not annoyed. They're accepting things for how they are."
Only time will tell if Harry will return to the U.K. in 2022, possibly to celebrate the queen's Platinum Jubilee in June.