Here's What The December 4 New Moon Means If You're A Libra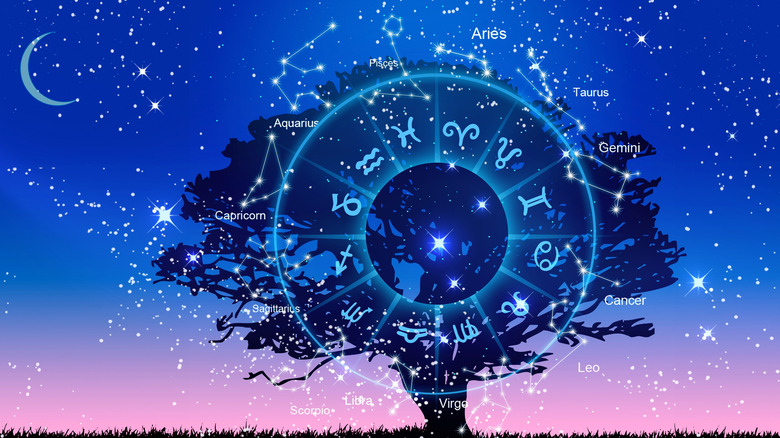 Billion Photos/Shutterstock
The new moon on December 4 is very special, as it's accompanied by a solar eclipse across Antarctica (per EarthSky). The lunar event, which falls under the sign of Sagittarius, is said to be bringing with it a positive tone full of optimism, per Refinery 29.
"The astrology of this eclipse is about an ending of a chapter and asking us to let go of the things we are trying to control or releasing things we have outgrown," Madi Murphy, the co-founder of The Cosmic RX and The Cosmic Revolution, tells the outlet. Murphy reveals that the eclipse and new moon is a chance to make some very positive changes. "If you believe in yourself, anything is possible," she said, adding that it's a chance to "free ourselves from anything that is not connected to the core of our most authentic and spiritual selves." Psychic astrologer Leslie Hale agreed, saying, "Go big with a plan and you will have a good chance at accomplishing something worthwhile." For Libra, the new moon and eclipse could be the perfect chance to open your mind to new experiences and form some new connections.
Libra may want to get involved in their community during the new moon on December 4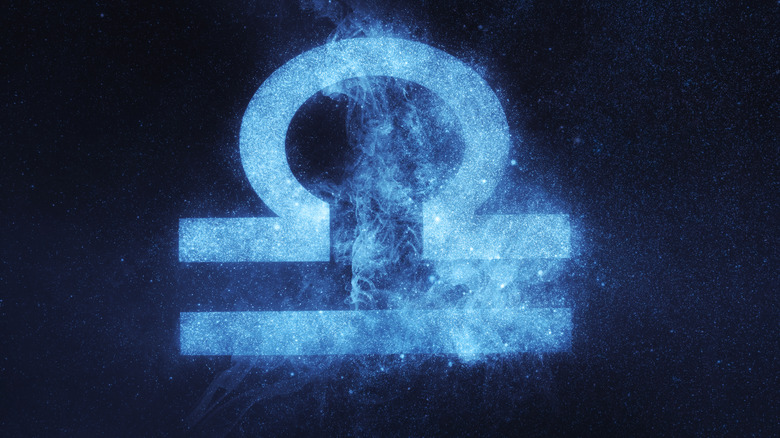 Allexxandar/Shutterstock
According to the Australia edition of Vogue, the new moon on December 4 may be one of significant changes for Libra (born between September 23 and October 23). The outlet suggests that the lunar event may have you feeling inspired to go outside of your comfort zone and get involved in your community by volunteering your time and connecting with the people in your area. Who knows, it may even lead to a love match if you're single. Libra may also feel motivated to learn something new, but remember not to commit more time than you have to a new passion.
Meanwhile, Bustle notes that Libra may feel inclined to dig deep into their emotions and have an important conversation with someone close to them that could potentially heal or bring closure to a topic. It will be a time of socializing for you, so enjoy the ride as you end the year on a high note.