How Brian Dietzen And David McCallum Bonded Over An Autopsy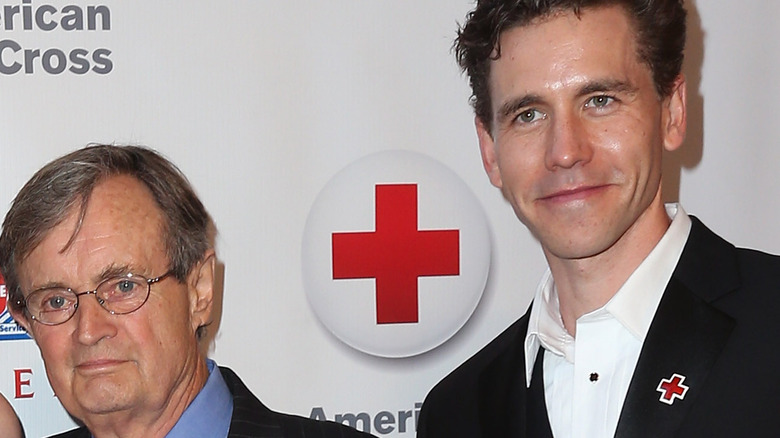 David Livingston/Getty Images
"NCIS" legend David McCallum is no stranger to dead bodies — well, fictional ones at least. The man behind the show's former medical examiner, Donald "Ducky" Mallard, spent an impressive amount of time on the show looking at the bodies of crime victims before he made his exit in 2019 (via Distractify). Fans were heartbroken to hear the words "My future will no longer include NCIS," uttered by Ducky to Mark Harmon's Agent Gibbs.
McCallum's expertise on the show was examining bodies who had met their demise in some sort of crime the team was attempting to solve. He had some hilarious comments about the dead bodies. He told CBS News he was always worried about the actors and actresses playing as corpses. "I always worry about it because it's freezing cold in there because the air conditioning's so great. And these poor actors and actresses come along and lie on a steel table. And so our main concern with the bodies is to keep them warm, keep them happy, and let them go home in one piece" (per Outsider).
It was over the autopsy table that McCallum would bond with the actor that played the medical examiner that would take his place when he exited the show.
Dietzen and McCallum bonded in an odd way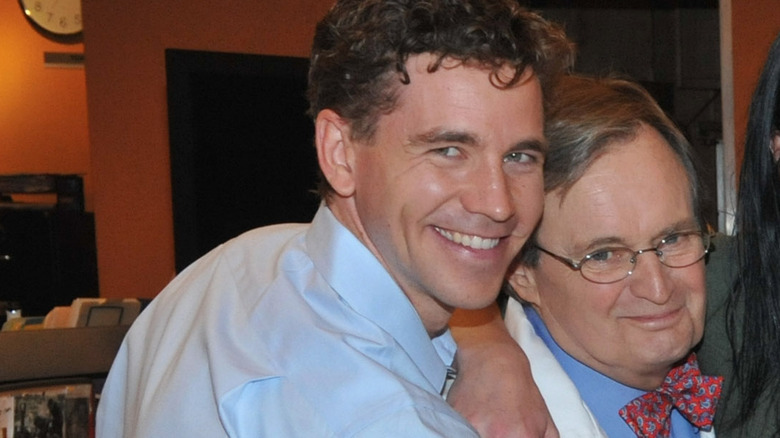 Mark Davis/Getty Images
Ducky McCallum along with Brian Dietzen, who plays medical examiner Jimmy Palmer on "NCIS," were a beloved duo on the show. Fans couldn't get enough of their chemistry (via Outsider). They even loved working together.
Dietzen told Starry Constellation Magazine, "When I first joined the show seven years ago, I was just supposed to be a one-day guest star. A lot of the reason I stuck around is because David and I had a great relationship and repartee. The writers and producers saw that and said, 'Let's keep that guy around. Keep him working with us,'" Dietzen shared. "It's meant a heck of a lot to me, personally, behind the camera and in front of it."
How exactly did their great friendship form? Through bonding over an autopsy, of course (via Showbiz Cheat Sheet). Mark Harmon recalled them bonding over the procedure, saying, "I remember [Brian] coming in that first day, and I remember David talking to Brian a little bit. And I remember David at the end of whatever it was the first day, saying to Brian, 'Hey, you wanna come with me to do an autopsy?' And I remember thinking, 'Oh, David's inviting him to an autopsy.' This is like a test, number one. But he wouldn't invite him if he didn't like him, and didn't find something in him. And Brian right away went, 'Absolutely!' And they were off. And I thought, 'Wow, commitment.' And there they are."