The Surprising Reason LeBron James Has Been Benched Indefinitely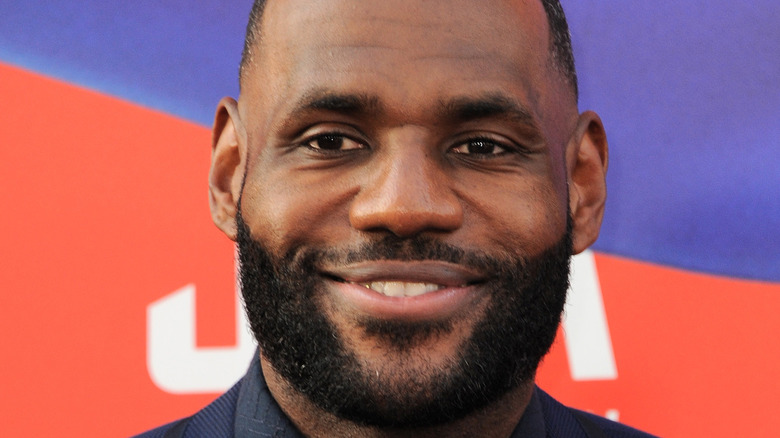 Tinseltown/Shutterstock
LA Lakers superstar LeBron James is having a tough season. The producer, actor and ball player missed several games this season due to injuries and a suspension, per the Los Angeles Times. Specifically, this season, the "Space Jam: A New Legacy" actor had to sit on the bench for 11 games due to an ankle injury and a one-game suspension for "recklessly hitting" Isaiah Stewart of the Detroit Pistons. Stewart was issued a two-game suspension for his part in the altercation, according to NBA Sports.
LeBron James disagreed with the suspension that he described as an accidental incident. "Definitely accidental, I'm not that type of player. I hate to see what escalated after that. I thought it warranted an ejection because of what happened after that ... but a suspension, I didn't think was warranted," he told CNN Sports.
And after getting back on the court, he's already back to being sidelined. Here is the surprising reason LeBron James has been benched indefinitely.
LeBron James may have tested positive for COVID-19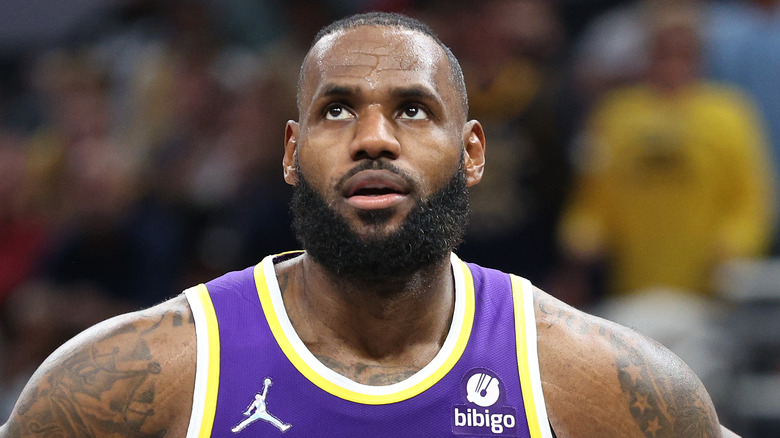 Andy Lyons/Getty Images
LA Lakers fans were disappointed when LeBron James didn't get any playing time during the Sacramento Kings game, as the "Trainwreck" actor was forced to watch from the sidelines (via to BET).
It turns out the game was the first of many that James would have to miss due to NBA's COVID-19 health and safety protocols, as reported by the Los Angeles Times. Under the association's health and safety guidelines, vaccinated players who either test positive for the virus or whose test returns inconclusive are required to sit out until testing negative "on consecutive tests 24 hours apart" or go 10 days without any symptoms, according to the outlet.
James, who is vaccinated, may miss up to 10 of the team's games under this protocol, per USA Today.
COVID-19 has kept several NBA players off the court. Brooklyn Nets player Kevin Durant was sidelined after testing positive for COVID-19 (via Sports Illustrated). Likewise, Christian Wood of the Detroit Pistons (via Twitter) and Utah Jazz players Rudy Gobert and Donovan Mitchell were benched after testing positive (via USA Today).
And the virus has led to game cancelations. The Miami Heat and the Dallas Mavericks had to postpone games due to not having enough players when team members either tested positive or returned inconclusive test results (per NBC Sports).
While it's unclear when James will return to the game, LA Lakers fans are ready to have him back on the court.