What We Know About Shiloh Jolie-Pitt's Hidden Talent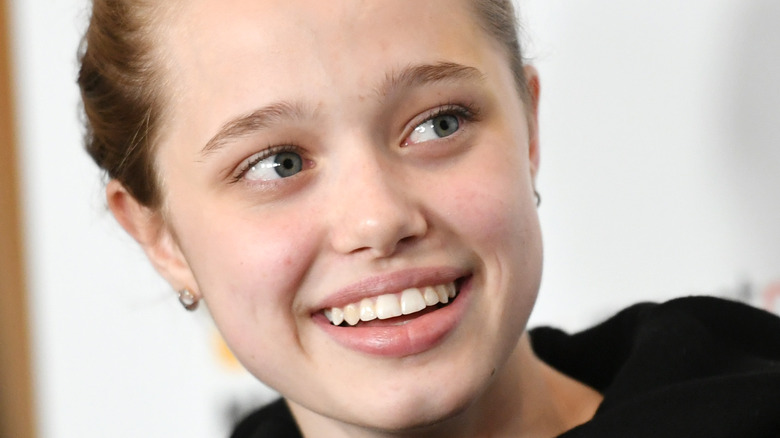 Jc Olivera/Getty Images
Shiloh Jolie-Pitt is growing up so fast! It doesn't seem so long ago that she was that adorable little toddler who insisted on renaming herself John (via People). Shiloh, who now goes by her given name, is already 15 years old, believe it or not! Like all teens, she's searching for her own identity and trying to figure out her true calling in life. As Shiloh is the daughter of two enormously wealthy celebs, we're guessing a minimum wage job won't ever have to figure into the equation. Instead, she's free to pursue any path she cares to take.
So, is Shiloh planning to follow both of her parents into the acting profession? Time will tell, but to date, acting isn't really her thing. What about fashion, then? Needless to say, the daughter or Angelia Jolie and Brad Pitt has model-perfect looks, so will we see her walking the runways? She also exhibits a flair for putting together her outfits, as witnessed by the gushing of the tabloids: Hollywood Life described Shiloh's recent pairing of a David Bowie t-shirt with black Adidas track pants and black Converse sneakers as "cool street style [with] ... some serious rock star vibes." 
While these all seem plausible, it seems that Shiloh's current passion lies in an area where neither of her parents have really ventured.
Shiloh loves to dance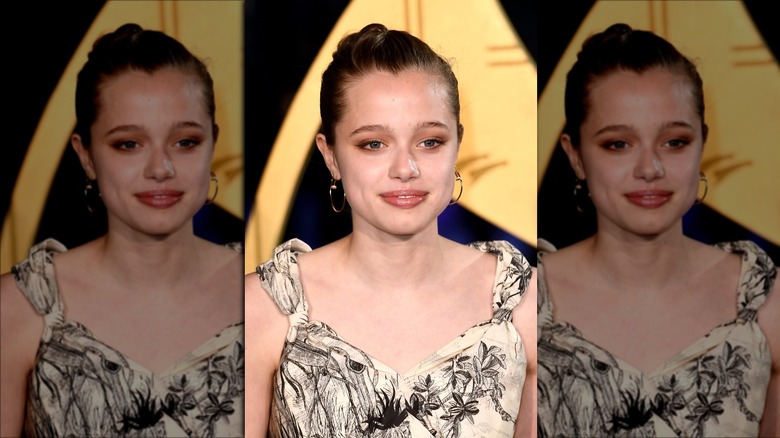 Dave J Hogan/Getty Images
Apparently what Shiloh's really into these days is taking dance classes. In fact, she was seen leaving an LA dance studio after a class when Hollywood Life caught up to her to check out her fashionable duds. Her dance classes are apparently not super high security ones, since people have been using their phones (we assume) to capture video footage of Shiloh in action and posting them (where else?) on TikTok.
So, is Shiloh set to become the next Charli D'Amelio, creating her own just-for-TikTok dance routines? At this point, it seems she's not posting her own content, but is just enjoying her dance classes. Is she any good? Apparently so, although the Best Celebrity Moments YouTube channel was a bit faint with their praise by captioning a video "Shiloh Jolie Pitt is Getting Better at Dancing." An anonymous source speaking with In Touch Weekly, however, called her a "natural dancer" who is "really good at it." They claim that Shiloh, whose favorite dance styles are freestyle and hip-hop, has no trouble remembering and performing dance routines. As to what her parents think, the source says "Angie and Brad are impressed, they couldn't be prouder," particularly since neither of them are much of dancers.
What lies ahead for young Shiloh? We have no crystal ball to peer into, so we don't know for sure. Still, it wouldn't come as a complete shock to see her competing on a future season of "Dancing With the Stars."