How Iman Shumpert Used Being Booed At As Fuel To Succeed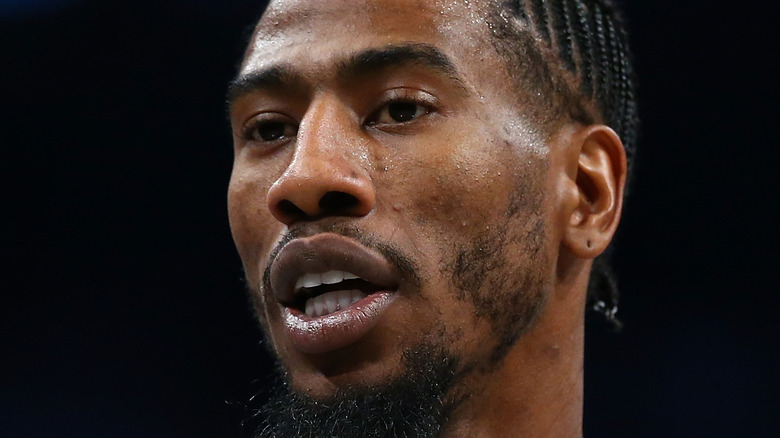 Mike Stobe/Getty Images
For years, Iman Shumpert has been best known for his basketball skills. Now, following his victory on "Dancing with the Stars," the NBA player can add the coveted mirrorball trophy to his collection. Per CBS Sports, Shumpert became the first ex-NBA star to ever win "DWTS," and emerged as the winner of Season 30 alongside his professional dancing partner, Daniella Karagach.
During an appearance on Good Morning America, Shumpert reflected on his historic win. "It's literally been amazing to be a part of 'Dancing with the Stars' — all the people they had before me, and for them to even want me on the show is just ... that was the best nod that I could've had," he commented.
Although Shumpert has been unsigned this season, he did express an eagerness to get back to basketball now that his "Dancing with the Stars" days are over. Speaking to TMZ, he said, "Trying to see what we can get done. I love basketball. I never stopped playing ... They call me a 'former,' 'ex,' but I told them the league just didn't pay me this year. It's not an 'ex' thing. Me and the league didn't break up."
Still, Shumpert's not going to wait around at home for the call. "I'll be doing other opportunities until that happens," he said on "NBA Today," adding, "I play basketball because I love it, not to wait on a job at the same time."
Iman Shumpert revealed what drives him on the court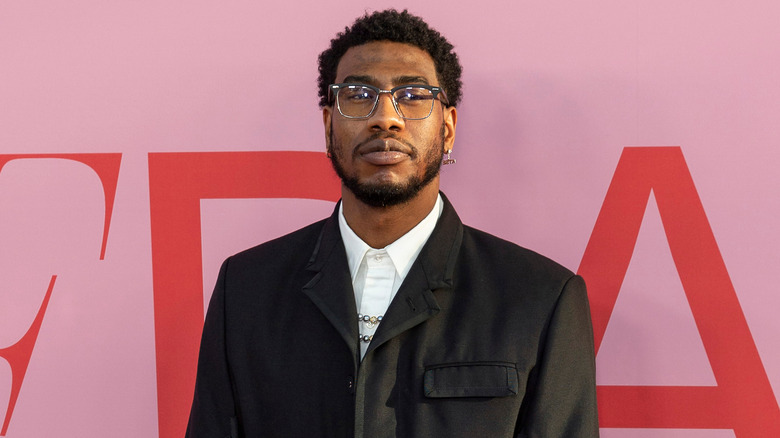 Ovidiu Hrubaru/Shutterstock
Like with any sport, being an all-star basketball player certainly comes with its ups and downs with the fans. Instead of letting the naysayers get him down, Iman Shumpert has learned how to use their negativity to motivate himself. 
Speaking on CBS Sports' NBA Draft Day Memories, Shumpert recalled, "New York booed me when they picked me. It's cool now, but it was not cool then. Because my family and friends were so loud ... I didn't even know I got booed." He added, "I thought New York went crazy how my family went crazy. When I found out the next day that they booed, it hurt, but it drove me. It was fuel."
Instead of allowing himself to be discouraged, Shumpert also discussed how he used NBA Draft Combine to further boost his standing. 
"The best thing about the combine is you get to show people that you're a grown-up," he said. "I wasn't highly touted like everybody else. I probably would have went higher in the draft, but they stopped working out with me. Nobody would take my workouts anymore. My invite to the draft didn't even come until like a day or two before because I had climbed up through workouts."