Why The Winning Couple On DWTS Has Fans Divided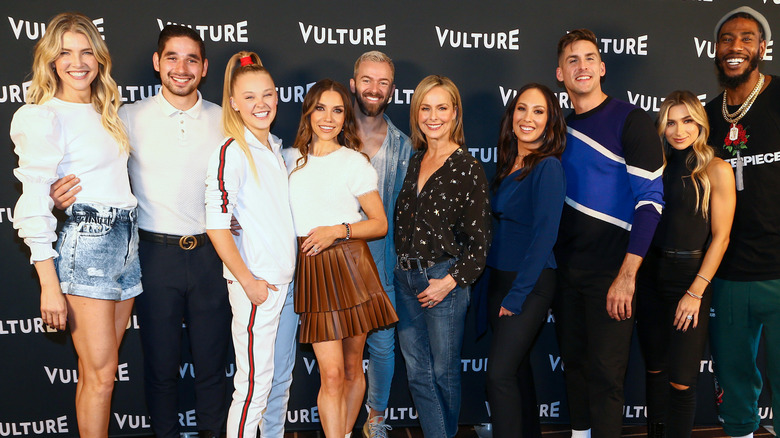 Tommaso Boddi/Getty Images
For the first time in thirty seasons, the Mirrorball trophy, awarded to the winners of "Dancing With The Stars," was won by a basketball player (per Yahoo! News). In the finale, Iman Shumpert, partnered with pro Daniella Karagach, competed against three other couples: Peloton instructor Cody Rigsby with pro Cheryl Burke, former Broadway dancer Amanda Kloots with pro Alan Bersten, and JoJo Siwa with pro Jenna Johnson. The win by the 6' 5" NBA player seemed to come as a surprise for host Tyra Banks when she announced it based on her reaction (via Glamour). And it seems to have surprised some viewers, and not everyone saw it as a good surprise.
With Siwa and partner Johnson as heavy favorites, the Shumpert win caught some fans off guard. "Jojo Siwa did a fabulous job all season. She deserved the win, but it seems these star athletes always win whether they deserve it or not!" one user tweeted.
Another saw this upset as a reason to cancel the whole show and tweeted, "Dancing with the Stars is an absolute joke. The most deserving contestant never wins and it's infuriating. Jojo Siwa was robbed. Please take this show off the air, we're tired."
But while the win may have been unexpected, not everyone hated it.
Some fans saw Shumpert's win as what DWTS is all about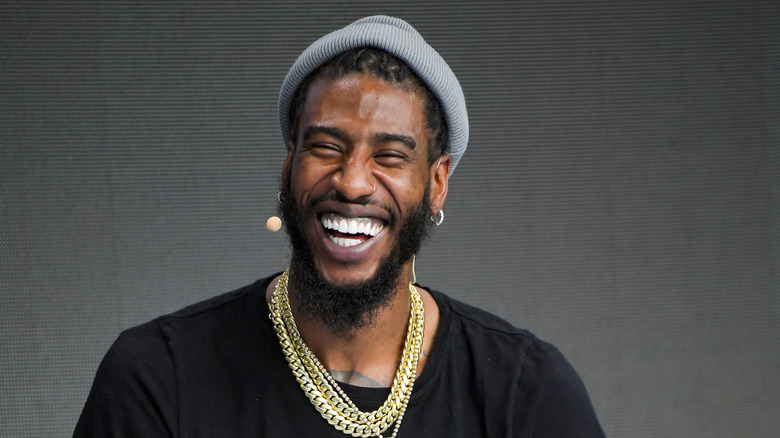 Charley Gallay/Getty Images
Some were surprised but happy with the win. One fan tweeted "I SWORE JOJO WAS GONNA WIN. BUT THIS IS BETTER. IMAN DESERVE TO WIN. HE CAME SO FAR."
Another saw the win as validation for the spirit of the show, tweeting, "Even tho I wanted JoJo to win, I am happy that Iman won. He has no experience as a dancer and fought his way to the top; getting better each week. That's what #DWTS was always about."
They weren't the only ones. "Iman is the deserving winner of #DWTS in my opinion. He never had any dance experience and has turned into a star. Jojo and Amanda both had some dance experience before and it is pretty obvious too. Iman went from one of the worst to one of the best. That's the point of the show" one user tweeted.
And one viewer was inspired by Shumpert's performance, tweeting "OMG @imanshumpert is SO GOOD on DWTS that I just voted. I don't think I've ever voted on a reality competition show before, which is saying something because I've watched *a lot* of them.