Inside Steven Tyler's Relationship With Daughter Liv Tyler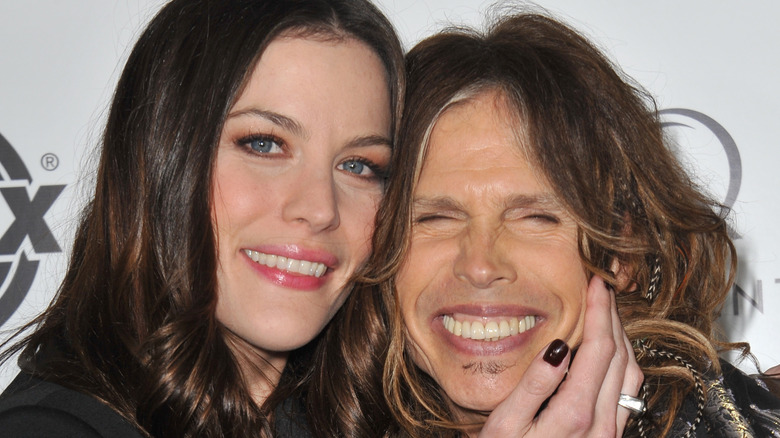 Featureflash Photo Agency/Shutterstock
You don't get much more rock 'n' roll than a musician-actor daddy-daughter duo. And yet, Aerosmith's Steven Tyler didn't actually realize Liv Tyler was his kid for more than a decade. As Country Music Family notes, back in the seventies, Steven had a short-lived relationship with Playboy Playmate Bebe Buell, who had a daughter soon after but listed then-boyfriend Todd Rundgren as the father on the birth certificate. "Todd basically decided when I was born that I needed a father so he signed my birth certificate," Liv explained in a 2011 Wonderland magazine interview. Around the age of 8, the young girl attended a concert and met Steven, who was friendly with both her parents. 
It would be another few years before Liv Rundgren learned she was actually Liv Tyler, however. "I didn't know he was my dad and I fell in love with him. I put his poster on my wall," the actor revealed to Interview magazine back in 1997. "I would talk to him on the wall ... My mom has a diary entry or something where I wrote, 'I think Steven is my father.'" Liv finally realized who she was when the Aerosmith front-man reconnected with her mother shortly after emerging from rehab, while he was making amends for past bad behavior. The duo has worked hard ever since to create a strong bond, with Liv even appearing in the music video for Aerosmith's "Crazy," (posted on YouTube), but how close are they nowadays?
It took them a long time to get properly close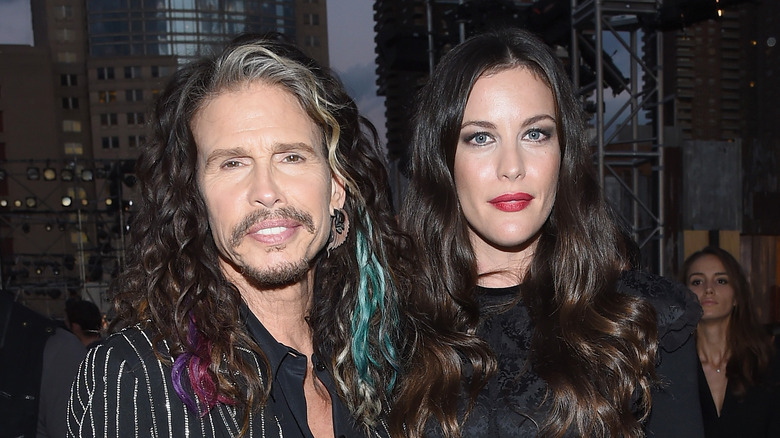 Larry Busacca/Getty Images
Liv and Steven Tyler had to start their relationship from scratch after missing a decade of each other's lives, so it's not too surprising they initially found it quite difficult. The "Lord of the Rings" star admitted to Wonderland magazine, in 2011, "He's very busy, my dad. He's not around very much; it's sort of hard being the daughter of a rock star. ... In the past few years we haven't been very close. He has been going through a lot of things on his own and he has not been the ... he hasn't been around that much for us. I wish, I wish, I really wish he was around more ... but he has to go through what he goes through." Thankfully, things gradually got easier for them. 
People reports that during a 2020 appearance on "The Late Late Show" (also on YouTube), Liv hilariously revealed her father once hit on her long-time friend Cameron Diaz, reasoning, "I mean, my dad's my dad. He's very flirtatious, he's sensual and he looks people in the eye and he might lick your cheek, might whisper something in your ear. But he said that I was mad at him, I don't really remember. Maybe he asked for her number or something, but I don't really remember." Clearly, they're much tighter than before if the "Armageddon" star can joke about such things. In fact, per The Guardian, Grandpa Steven cut the umbilical cord when Liv's son was born.