Is There A COVID-19 Vaccine Mandate On Set Of The Bold And The Beautiful?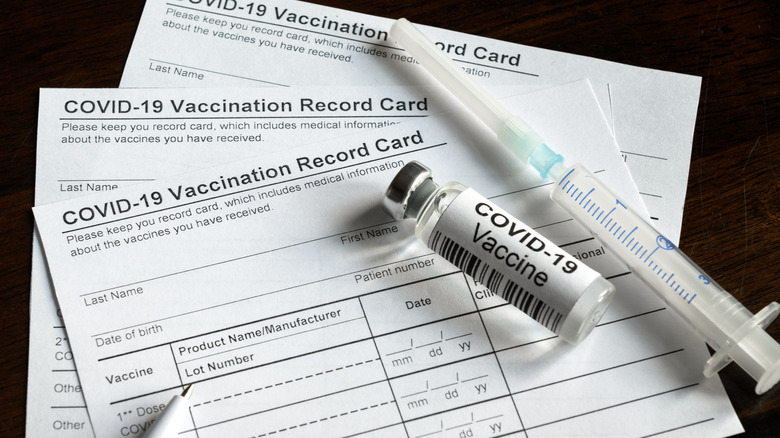 Viacheslav Lopatin/Shutterstock
If you're a fan of soap operas in general, chances are, you've heard that ABC's "General Hospital" has a vaccine mandate. Showbiz Cheatsheet reported that the failure to receive the vaccine resulted in GH letting go of two cast members — Ingo Rademacher (Jasper "Jax" Jacks) and Steve Burton (Jason Morgan). Rademacher is also an alum of the CBS soap opera "The Bold and the Beautiful," where he portrayed Thorne Forrester for a little more than a year from late 2017 to late 2018. So, you might also wonder if B&B has a similar vaccine mandate. 
CBS airs two daytime dramas — "The Bold and the Beautiful" and "The Young and the Restless." Variety reported that ViacomCBS delayed employees' office return until late October. A memo from ViacomCBS president and CEO Bob Bakish noted that the company would assess the necessity of a vaccine mandate for employees when they returned to work in fall 2021. "We are assessing if we will make this vaccination requirement mandatory for all employees returning to the office," wrote Bakish in the memo. "In line with CDC guidance, effective immediately, we are requiring indoor masking for all employees working at our U.S. locations — regardless of their vaccination status." 
At least one B&B actor spoke out about the possibility of a vaccine mandate on the CBS soap.
Here's how one The Bold and the Beautiful star feels about vaccine mandates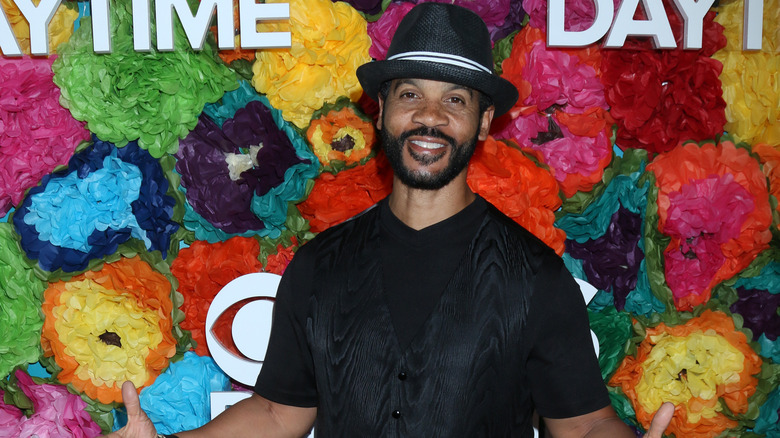 Kathy Hutchins/Shutterstock
At least one "The Bold and the Beautiful" star spoke out about the possibility of a vaccine mandate at ViacomCBS, which is the network that airs the soap opera (via Soap Opera Network). Aaron D. Spears, who plays Justin Barber, went on the record about his feelings on vaccine mandates. On August 26, Spears took to Twitter, and wrote, "Instead of forcing people to get vaccinated, why not simply have them sign a waiver, that if they r NOT vaccinated you [cannot] receive medical attention at a hospital. Problem solved. It's not like the vaccine protects anyone from catching the virus or spreading it! #vaxnotvax."
The actor's tweet did not receive many "likes" or retweets on the popular social media site. His comment is not in line with the current Centers for Disease Control and Prevention (CDC) COVID-19 vaccine information. It's unclear whether or not Spears is vaccinated, but it appears as if he doesn't think that the COVID-19 vaccine should be mandated. Read on to find out if B&B has a vaccine mandate now.
Here's the status of The Bold and the Beautiful's vaccine mandate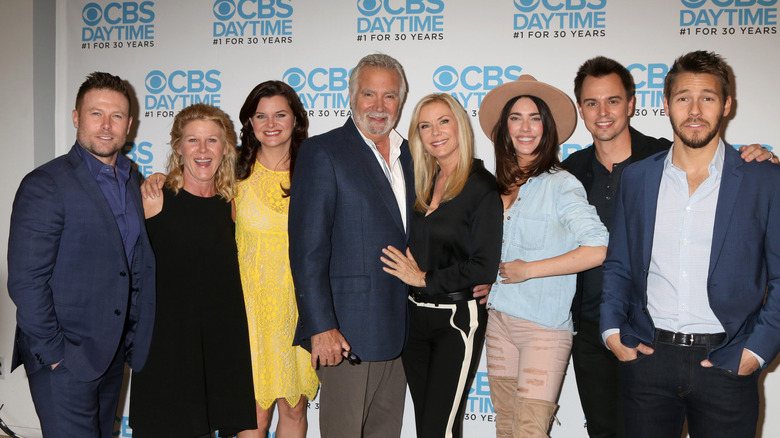 Kathy Hutchins/Shutterstock
Showbiz CheatSheet reported that ViacomCBS is in a hybrid "Yellow Phase" of its COVID-19 plan. So far, there's no word yet on when or if every employee will return to the office. At this time, it does not appear as if "The Bold and the Beautiful" has a vaccine mandate for its cast and crew. 
According to Deadline, the CBS soap opera, which stopped production in March 2020 amid the coronavirus pandemic, resumed filming in mid-June 2020, making it one of the first series to continue production during the pandemic. At that time, the cast and crew followed COVID-19 precautions, which included regular testing, shorter workdays, and staggered schedules to have fewer people on set at a time. However, after just one day of filming, Variety reported that production paused to modify its testing protocol and precautions. Ultimately, production resumed and new episodes began in mid-July 2020. 
It's unclear how many COVID-19 precautions remain in place at the soap opera as of late 2021. It's also unclear how many of the cast and crew have received the COVID-19 vaccine at this time.