How Jim Acosta Got His Start In Journalism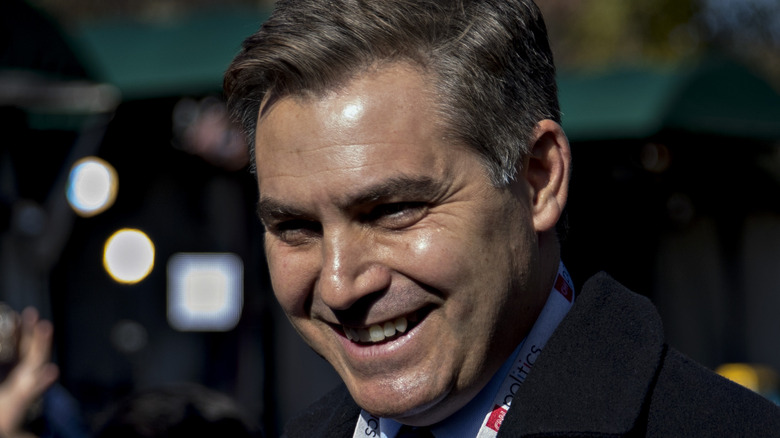 Bloomberg/Getty Images
Before landing the gig as CNN's chief White House correspondent, Jim Acosta had quite the impressive journalism career. Moving strategically up the ladder, he took humble beginnings and turned them into something enviable. His professional journey entails 26 years of reporting on the path to where he is today. 
Acosta's love for communications dates all the way back to his college days as an undergraduate student at Virginia's James Madison University, where he studied mass communications with a minor in political science (per JMU Alumni). Throughout his studies, Acosta volunteered at WXJM, the student-run radio station on campus and worked at another local radio station, WSVA. After graduating from the college cum laude, he went on to work for WMAL-AM radio in Washington before moving into television reporting. 
He then worked for CBS News and several of their affiliates. He officially joined the CNN team in March of 2007 and has been the White House correspondent there since 2018. In that role, Accosta regularly covers "presidential press conferences, visits by heads of states, and issues impacting the Executive Branch of the federal government," per his CNN biography. But it looks like a bit of a career shift is on the horizon for Acosta.
What's next for Jim Acosta?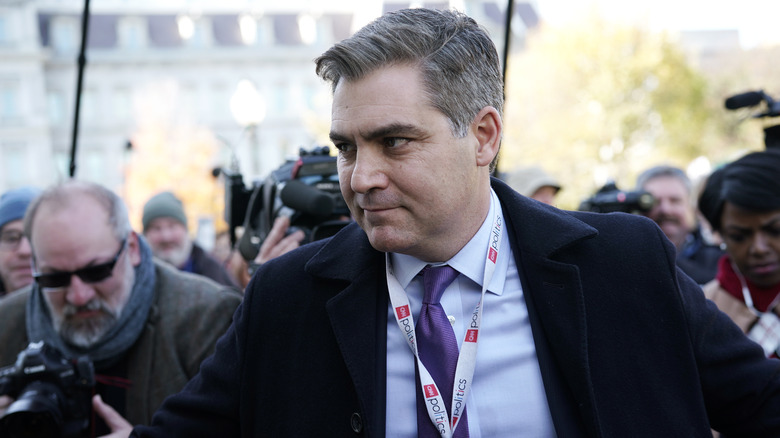 Alex Wong/Getty Images
Jim Acosta's time covering all things White House was not without its controversy. Following a heated exchange with Donald Trump, during which the then-president called Acosta "a rude, terrible person," the White House rescinded Acosta's press privileges without explanation (per The Hill). His press privileges were later returned after CNN threatened to sue over the move. Acosta endured yet another impassioned interaction with the Republican party at the Conservative Political Action Conference (CPAC) in February 2021. While speaking with someone, he was approached by conservative journalist David Marcus of The Federal who was asking him about CNN's scant coverage of the Andrew Cuomo controversy (per The U.S. Sun). Acosta somewhat avoided the questions, but eventually stated that "I know but we do cover that. We have to."
Following an exciting career covering politics, CNN announced that Acosta would be moving to a new beat, serving as CNN's chief domestic correspondent with weekend anchor duties (per CNN). Acosta confirmed the promotion in a tweet, writing, "On to the next adventure! After eight years at WH, I'm moving into a new role as anchor on weekends and chief domestic correspondent for @CNN, a new challenge I'm very excited about it. Will miss my WH colleagues. But I know they'll be great covering the Biden admin. See you soon!"
No matter where his career leads him, Jim Acosta is sure to maintain the dedication to journalism that has gotten him where he is today.