Buddy Valastro Reveals How To Toast The Perfect Marshmallow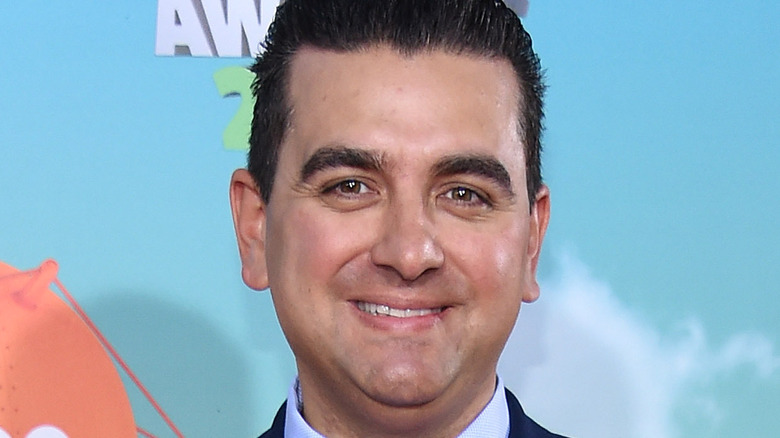 DFree/Shutterstock
You probably recognize Buddy Valastro from his hit TLC show "Cake Boss." According to Bake, Valastro partnered with the Jet-Puffed marshmallow brand last summer to come up with a fourth s'mores ingredient. The chef explained the importance of the treat in the United States (via ABC). "S'mores is like an American icon. I mean, we've been doing it for over a hundred years," Valastro proclaimed.
If you're a fan of the gooey sweet treat, a staple of cookouts and campfires, you might know that in its simplest form, a s'more consists of a crunchy graham cracker, a toasted marshmallow, and tasty chocolate. Obviously, you can use any number of variations, from flavored marshmallows to specialty chocolate to some other type of cookie. However, as long as the treat is gooey and toasted, you still have yourself a s'more.
If you're not entirely clear on how to get the toasted marshmallow right, you're in luck. The Cake Boss explained the perfect way to get the marshmallow precisely correct.
Here's the toasted marshmallow mistake you're probably making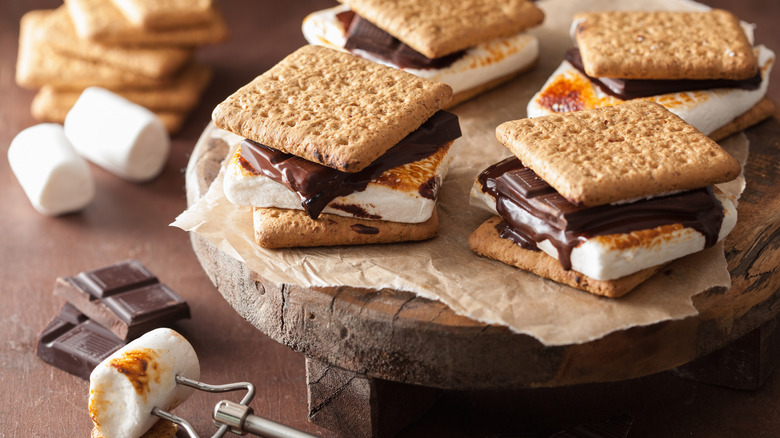 Olga Miltsova/Shutterstock
According to ABC News, "Cake Boss" star Buddy Valastro said that most people get ahead of themselves when it comes to the marshmallow. "People get antsy. They want to put it right into the fire, light it on fire and then it charcoals," he said. "You got to keep it nice and high so it gets gooey inside."
To get the perfect toasted marshmallow, you need to have a bit of patience and hold it above the fire so that the heat slowly browns it, leaving the middle nice and melted. The color of your marshmallow makes all the difference. Valastro said your marshmallow is ready when it turns "golden brown on the outside. Then it's got that creamy bite."
While you're coming up with that elusive fourth ingredient of your own, you can practice your marshmallow toasting skills by following this tip from the celebrity chef.