What We Know About Prince William's Collab With Apple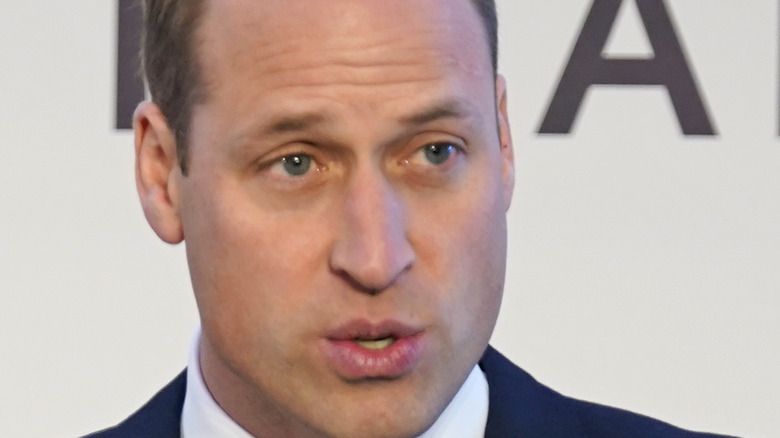 Wpa Pool/Getty Images
It might be difficult for most of us to imagine being able spend an hour with Prince William, the Duke of Cambridge, but thanks to Apple, we don't have to. The opportunity is there for the taking, because the Prince has lent his time to Apple Fitness+'s "Time to Walk" program.
The show, which debuts for free starting December 6, features William playing the role of guide and narrator as he takes listeners on a stroll within his grandmother Queen Elizabeth II's estate in Norfolk, England — from Sandringham House, to St Mary Magdalene Church, and then to Anmer Hall, where he lives with his family (via People). Anmer is about two miles from Sandringham House (via Woman & Home).
William used social media to explain why he was doing this for Apple, saying: "My whole family have a passion for walking — whether it's my Grandmother still taking her corgis out at 95; my father embarking on lengthy rambles over the summer in Scotland; or my own children making their first appearance at our annual walk to church on Christmas morning at Sandringham" (via Instagram). The post is personal, and signed off with the letter "W" for William. 
He adds: "In the hope of inspiring a few other people to get active and take some extra time for their own mental health — I wanted to share a few of my stories and favorite songs with you in an episode of 'Time to Walk.'"
The program is seen as a "significant insight" into William's life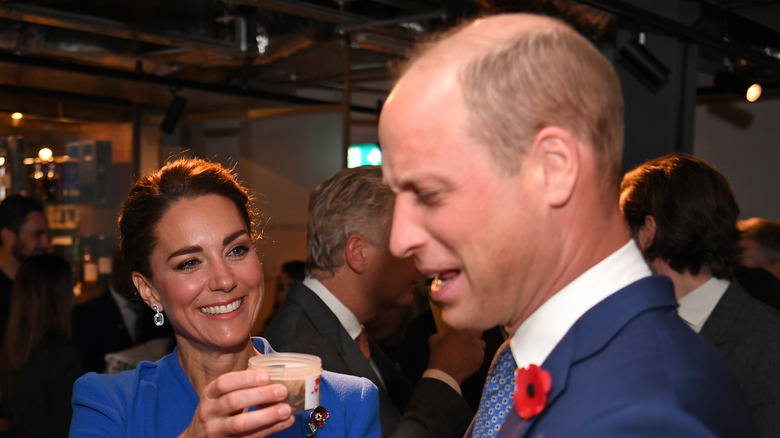 Pool/Getty Images
The heir to the British throne says he uses the program, which lasts for about 38 minutes, to explain: "How I learned to prioritize my own mental health, an important life lesson that taught me to take myself less seriously, and a vital story about how a friend helped me learn to be a better listener."
British newspapers who received advance copies of the program have been enthusiastic about it, which was recorded in February of 2020, when most of the UK was under lockdown. The Daily Mail quotes one royal source who said: "You really don't hear this sort of interview very often. It is a deeply significant insight into the Duke of Cambridge, not just as a member of the Royal family but as a person."
Because nothing comes for free, Prince William picked three charities related to mental health that will benefit from the program, and each group will be receiving a sizable donation from the tech giant. "This experience means even more to me knowing that three great mental health charities: @giveusashoutinsta, @crisistextline, and @lifelineaustralia will receive donations to help continue the important work they're doing to provide 24/7 support to those in need," William had said in a separate Instagram post.
Other celebrities who have taken part in "Time to Walk" include Dolly Parton, Randall Park, Jane Fonda, Naomi Campbell, Draymond Green, Stephen Fry, Dr. Sanjay Gupta, and Kesha (via Apple).