Prince Charles' Friend Completely Lashes Out At The Crown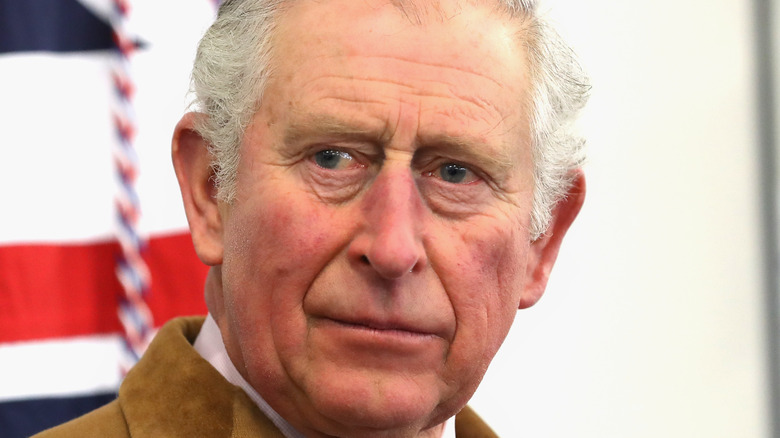 Chris Jackson/Getty Images
The upcoming fifth season of "The Crown" is shaping up to be its most controversial yet. Covering the years leading up to the untimely death of Princess Diana, the Netflix super-hit has already generated headlines thanks to the abrupt departure of key consultant Jemima Khan. 
Diana's longtime friend exited the project after realizing that the princess's life "would not necessarily be told as respectfully or compassionately as I had hoped," as Khan explained in an interview with The Sunday Times (via Vulture). She ultimately took her name off the show and even declined any credit for it, too.
Season 5 covers Diana's relationships with British-Pakistani surgeon Hasnat Khan and Egyptian film producer Dodi Al-Fayed, alongside her infamous BBC "Panorama" interview with journalist Martin Bashir. Elizabeth Debicki is taking over the role from Emma Corrin, who played the late princess in Season 4. 
In a statement to the Times, Netflix clarified, "Jemima Khan has been a friend, fan, and a vocal public supporter of 'The Crown' since Season 1. She has been part of a wide network of well-informed and varied sources who have provided extensive background information to our writers and research team — providing context for the drama that is 'The Crown.' She has never been contracted as a writer on the series."
Now, another celebrity close to the real-life story is speaking out against the show.
Joanna Lumley thinks The Crown is a complete joke
David M. Benett/Getty Images
In a recent chat with Aussie publication Women's Weekly, via the Daily Mail, actor Joanna Lumley took aim at Netflix's "The Crown." The legendary star of beloved comedy "Absolutely Fabulous" branded the show "laughable." She said: "I know [the royal family], so I know it's all made up and it's rubbish."
Lumley doesn't lay the blame at the feet of the various ensemble performers, however. "All the poor actors who are doing their best to copy them, it's awful," she said. "Imagine somebody making up conversations they think you've had." The British living legend is a close friend of Prince Charles, so she's speaking from experience.
Elsewhere, Princess Diana's brother Andrew Marr also publicly denounced the show in a chat with The Sun. "If they announced, 'This is drama, it's fiction, it's entertainment,' you would say it's brilliant," he said. "But when you start to say, 'This is the truth about these people's lives', it's grossly unfair and really quite sadistic." 
However, unlike Lumley, he argued: "It's so convincingly acted people may think it's the truth, and it isn't."