The Hating Game's Austin Stowell On His Real-Life Chemistry With Lucy Hale - Exclusive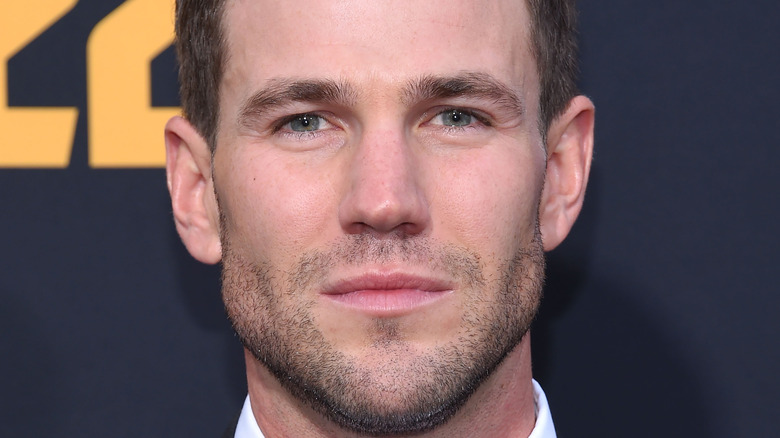 DFree/Shutterstock
Romantic comedy fans are going to love "The Hating Game," a workplace rom-com starring Lucy Hale and Austin Stowell that is set to be released on December 10 (via Youtube). In the movie, Hale and Stowell play rivals at a publishing company who just so happen to share an office. Their incessant bickering and pranks soon turn into sexual tension, and it's not long before things are steaming up in the office elevator. 
It's unsurprising that Hale and Stowell have such fantastic chemistry in the movie, as this isn't the first time the pair has collaborated. Eagle-eyed viewers will remember that Stowell shared the screen with Hale in the 2020 horror flick "Fantasy Island," and they've also continued a friendship in real life.
The List caught up with "The Hating Game" star Austin Stowell to find out everything there is to know about his real-life chemistry with "Pretty Little Liars" actor Lucy Hale.
Lucy Hale and Austin Stowell are good friends IRL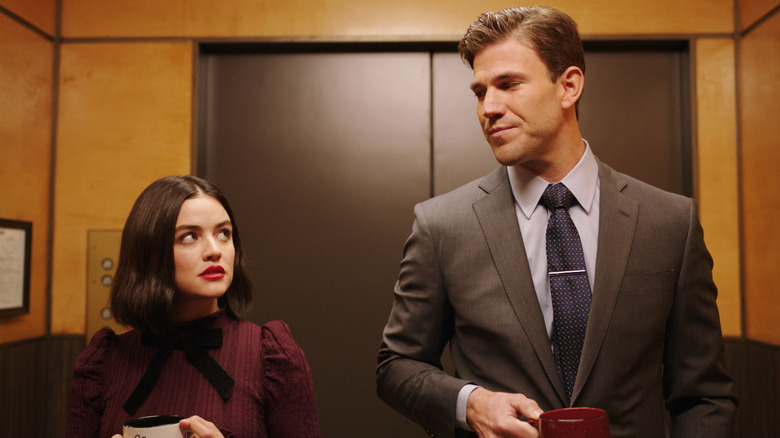 Vertical Entertainment
According to Austin Stowell, accepting his role in "The Hating Game" was a very easy decision. "I got the script when I was on vacation last year with my family," Stowell told The List. "And Lucy [Hale] was already attached. And so this first read-through, I was able to imagine the whole thing with Lucy and I doing it together. And being friends with her even before we did 'Fantasy Island,' I was able to fill in all the unknowns that usually come with a script that gets sent my way."
And that's not all. Stowell's real world friendship with Hale translated into some incredible onscreen chemistry. "We were certainly trying to capture a bit of that banter," Stowell explained. "Lucy and I kind of have that in real life. Not that we're fighting, but certainly we can keep up with one another. And it's why we're friends."
Obviously, filming "The Hating Game" was a totally different experience from appearing alongside Hale in horror movie "Fantasy Island," and Stowell appreciated the chance to reunite with Hale in a more personal project. "[T]o really get to do some grittier work together, and especially in the scenes that are a bit quieter. Especially when we're out of the office, it's just the two of us. I found that to be really gratifying as an actor and as a friend to Lucy."
"The Hating Game" is available in theaters and on-demand on December 10, 2021.