Donald Trump Says This 'Important Message' Is Being Sent To Big Tech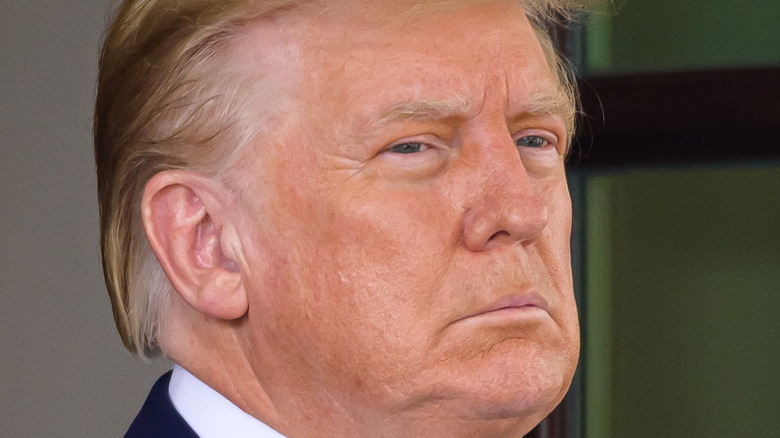 noamgalai/Shutterstock
When it was first announced, Donald Trump's TRUTH Social positioned itself to potential investors as "a media powerhouse to rival the liberal media consortium and fight back against the "Big Tech" companies of Silicon Valley" and a "market opportunity to disrupt big tech," as noted by Business Insider.
It seems as though that pitch has resonated with a number of institutional investors because the Trump Media and Technology Group (TMTG) and its partner Digital World Acquisition Corp. said in a press release (via Globe Newswire) that they have inked a deal that will funnel as much as $1 billion into the new venture. To raise this capital, Reuters says the Trump media company plans to sell shares to hedge funds and family offices — or wealth management firms that serve one or a few ultra-wealthy families (via Investopedia). The money is expected to cover the nascent social media platform's operating expenses.
Donald Trump appears to be very excited about the funding. He is quoted as saying: "$1 billion sends an important message to Big Tech that censorship and political discrimination must end. America is ready for TRUTH Social, a platform that will not discriminate on the basis of political ideology."
TRUTH Social has missed a November deadline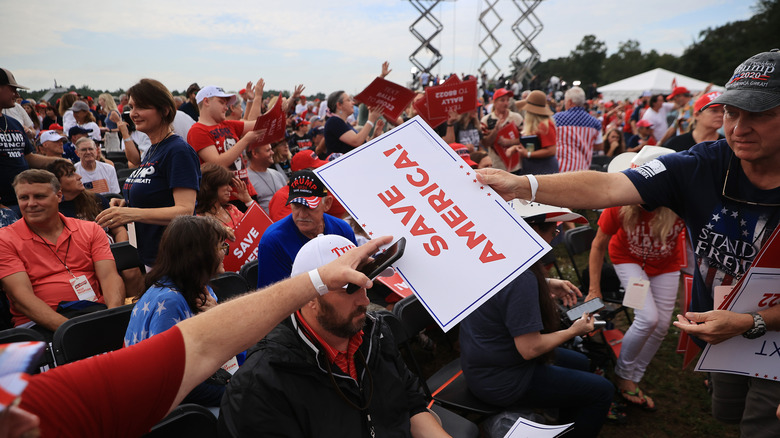 Chip Somodevilla/Getty Images
It's not immediately clear where Trump might have gotten the $1 billion pipeline to fund his venture, since Reuters points out that investors aren't too keen to associate with him, particularly after his supporters launched a deadly attack on the U.S. Capitol on January 6. Still and all, the money allows him to move ahead with plans to launch a social media platform in early 2022, followed by a video-on-demand subscription service that is meant to provide entertainment, as well as news and information.
But it's still not clear whether the company is in a position to make its target launch date, even if that's meant to happen next year. While Trump Media and Technology Group originally said they would send out an invitation-only beta version of its new social media site in November, CNBC points out that we've seen no official announcements that the platform is actually online — except for an early test site that almost immediately fell victim to internet pranksters. 
While tech companies are known to let deadlines come and go, the business network pointed out that the November Invitation-only launch was critical because investors needed to know that Trump's tech company was in a position to deliver. For now, all investors have is the promise of a conservative digital ecosystem that aims to entertain and inform a niche audience.