What Is Robert De Niro's Connection To John Belushi?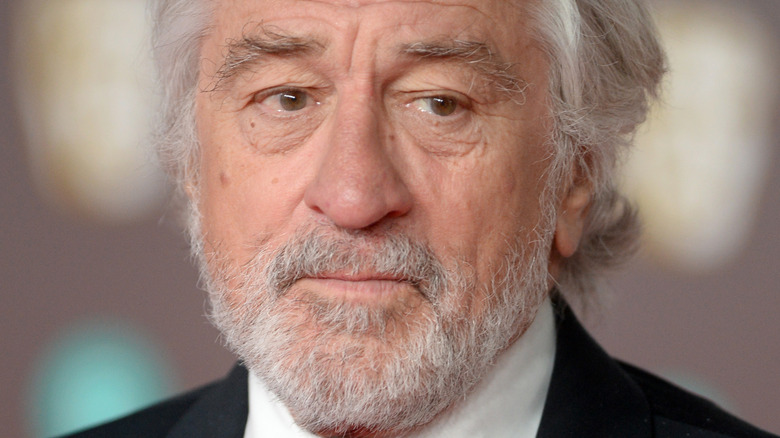 Cubankite/Shutterstock
John Belushi is an actor and comedian with a complicated legacy. After getting his start at the Second City improv troop in Chicago, Belushi made the jump to "Saturday Night Live" in 1975, alongside his Second City castmate Gilda Radner and best friend Dan Aykroyd, according to Variety. As Uproxx reports, the actor quickly became a star thanks to appearances in "SNL" sketches like "Cheeseburger, Cheeseburger," "The Killer Bees," "Dueling Joe Cockers," and more. It was during his time with the late night show that Belushi transitioned from television to film, starring as Bluto in the 1978 cult classic, "National Lampoon's Animal House," per IMDb. A year later, the actor exited "SNL" and by 1980, he was starring alongside Aykroyd in "Blues Brothers," so-named because it was a film adaptation of their popular sketch of the same name, via Hollywood Life.
Throughout his (all too brief) career, Belushi was recognized as an "extraordinary talent," as director Ivan Reitman told The Guardian. "I've known a lot of famous people but he was at the [center] of the zeitgeist in a way that's hard to describe now," Reitman said. "But his fame took over to a degree I'd never seen before and haven't seen since." Reitman was referring to Belushi's addiction struggles with cocaine and heroin, which led to his death at age 33.
Robert De Niro visited John Belushi during his last night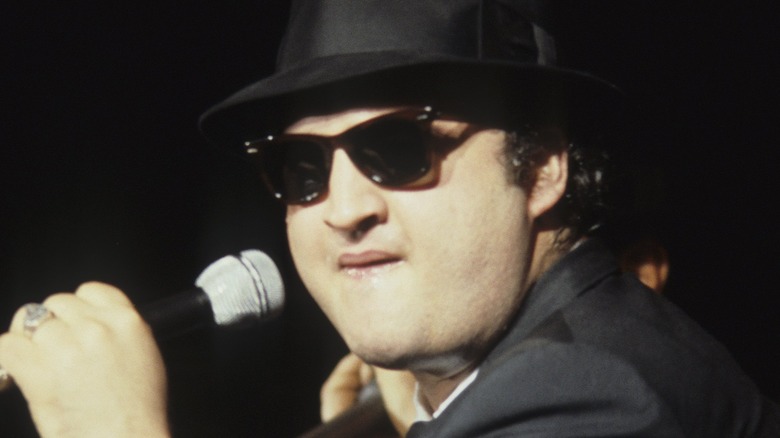 Richard Mccaffrey/Getty Images
According to HollywoodLife, John Belushi — who spent his last days at the famed Hollywood hotel, the Chateau Marmont — died of a drug overdose on March 5, 1982. When he checked into the hotel a week prior, he was "a time bomb, a waste site, a mess," as Shawn Levy detailed in his book, "The Castle on Sunset: Life, Death, Love Art and Scandal at Hollywood's Chateau Marmont" (via Biography). During the last week of his life, Belushi reportedly partied on the Sunset Strip and received guests at his hotel room, including actors Robin Williams and Robert De Niro. Biography reports that De Niro stopped by Belushi's hotel room twice, once before dinner with Harry Dean Stanton to try to convince Belushi to join them for dinner, and later that night, before De Niro returned to his own hotel room. Williams also visited Belushi that evening, according to Biography. Both Williams and De Niro found Belushi partying with a drug dealer named Cathy Smith, and were reportedly upset by the scene they witnessed, per Rare.
But despite Belushi's tragic last hours, his widow, Judith Belushi Pisano, would like the world to remember a different side of her late husband. "It would be refreshing to have a story that actually celebrated John's beautiful life," she told The Guardian. "His courage to forge the life he dreamed in an unfamiliar landscape, his dedication to his craft, his epic friendships and loving temperament."
If you or anyone you know is struggling with addiction issues, help is available. Visit the Substance Abuse and Mental Health Services Administration website or contact SAMHSA's National Helpline at 1-800-662-HELP (4357).