What Was Robert De Niro's First Ever Movie Role?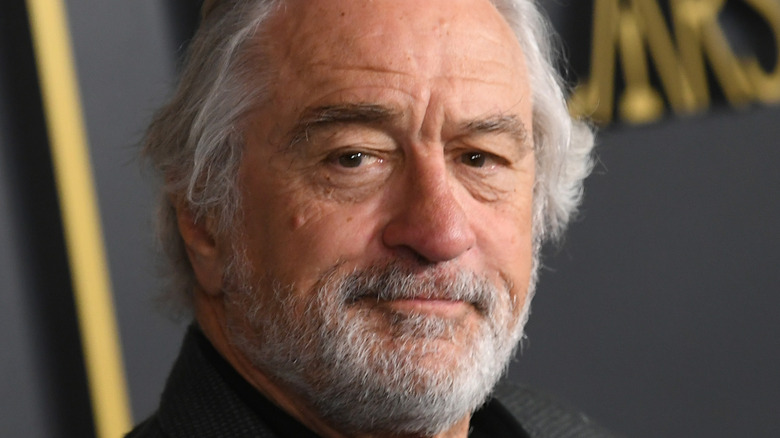 Kevin Winter/Getty Images
Robert De Niro is one of the most prolific, celebrated actors in history. With a career spanning five decades, including several collaborations with fellow living legend Martin Scorsese, the Oscar winner shows no signs of slowing down, even in his golden years (via IMDb). 
De Niro's approach to his craft has always been refreshingly unpretentious. He loves to work, memorably telling Interview magazine in 1993: "Movies are hard to make, and you have to work toward a common ethic and do your best. You don't want to work with people who don't care or who are acting out some neurotic, crazy thesis on the set. ... Life is too short."
Although it's tough to imagine anybody saying no to De Niro, the esteemed performer acknowledges that every audition is a risk. However, he argued that you're taking a bigger chance by not going since you never know what'll happen if you don't try. "As an actor who's starting out, you can't say, 'Hey, I'm too good for this.' You gotta do it because people see you, your name gets around, and it has a cumulative effect," he said. 
He's made his mark on everything from "The Irishman" to "Meet the Parents" and is always a welcome presence regardless of the project in question. However, even the great Robert De Niro had to start somewhere. 
Robert De Niro was cast in another legend's debut feature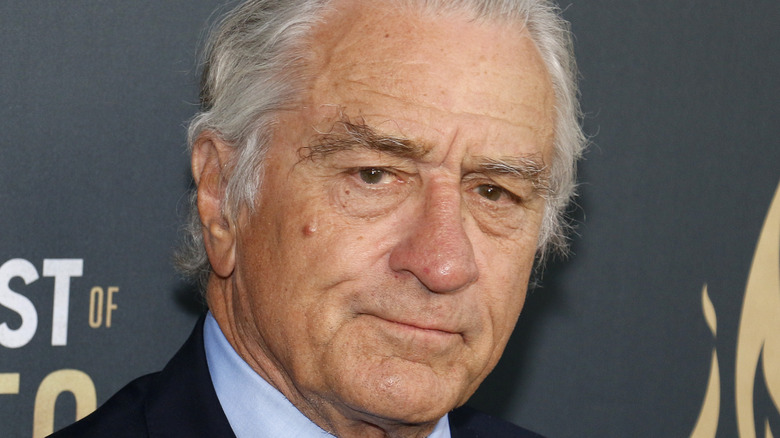 Tinseltown/Shutterstock
Although IMDb lists Robert De Niro's onscreen debut as 1965's "Three Rooms in Manhattan," RogerEbert.com clarifies that his actual first role was in "The Wedding Party," which was made in 1963 but didn't get released until 1969. 
The low-budget film is notable because, aside from being De Niro's true debut, it's also the feature debut of the legendary Brian De Palma. Responsible for the likes of "Scarface" and "Carrie," the iconic filmmaker also has a knack for discovering major talents. De Niro was no different. As De Palma regaled CBC of casting the then-20-year-old actor, he originally seemed quite "timid" and nervous. De Niro still impressed — but not in the way you'd think. 
After his audition, De Palma recalled, "He said ok there's something I've been preparing in my class can I show it to you. ... So he goes outside and we're sitting around and it's like 5, 10, 15 [minutes], we figured he had gone home and then he came in and did this incredible scene from 'The Strike,' the Clifford Odets play about the taxi strike. He was ranting and raving and [yelling] and you think, holy mackerel. That's Bob De Niro." 
The actor acknowledged his inherent shyness in a career retrospective with Reader's Digest UK. "I went to acting school because it helped me open up and become less reserved, but I am still that same person," he said.