Inside Céline Dion's Massive Eurovision Win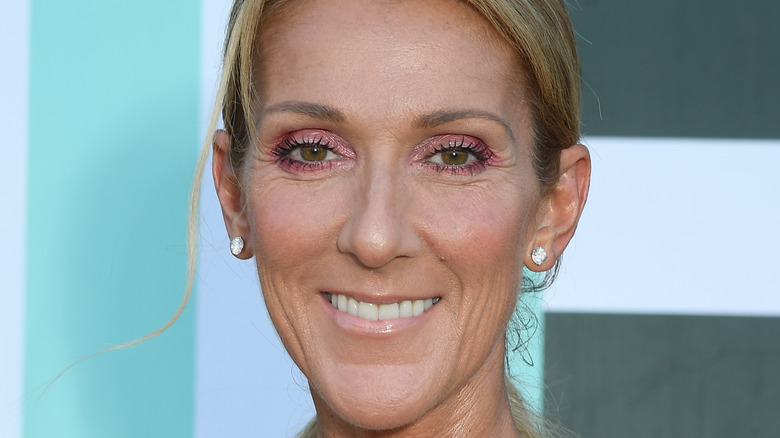 Pascal Le Segretain/Getty Images
Back in 1988, Céline Dion was just a little-known French-Canadian singer who didn't speak much English. But in a 2013 appearance on "The Jonathan Ross Show," Dion revealed that it was during this time that she'd been approached to represent Switzerland in one of the Europe's biggest music events, the Eurovision Song Contest. As Dion herself explained, she did not understand why she was selected, and believed that the Swiss public might not like a then-relatively unknown singer to represent their country. "I didn't get it," the icon recalled on "The Jonathan Ross Show." "So I'm like, what about people in Switzerland? What are they gonna think? 'Where's she coming from? We don't even know her!'"
Showing her humorous side, Dion went on to add that she "felt like a horse" because viewers could bet on Eurovision contestants. While already a star in her native Canada, the rest of the world had yet to experience Dion's powerhouse vocals — so people might not have been betting on her at the time. However, this was all about to change.
What is the Eurovision Song Contest?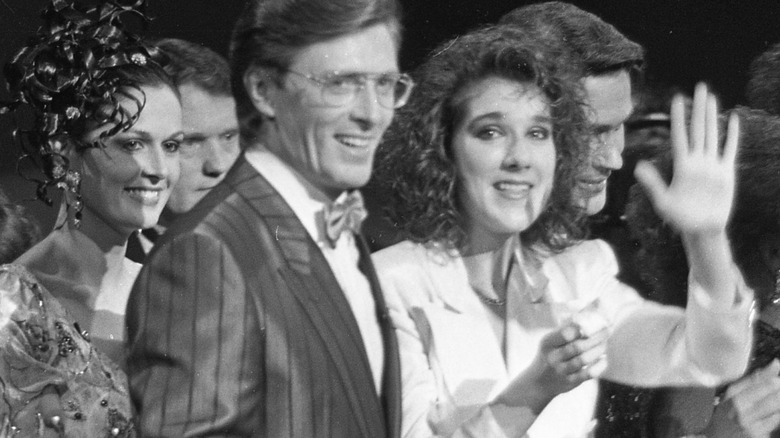 Independent News And Media/Getty Images
America may have reality singing competitions like "American Idol" and "The Voice," but these still might not be able to compare to the Eurovision Song Contest. That's because the latter hosts singers who represent a consortium of countries within the European Union. According to The Wrap, the concept was born in the 1950s as an opportunity to garner a wide television audience for an international music event.
While Eurovision is known for some silly novelty acts similar to those viewers might see on current American shows like "America's Got Talent," it is also responsible for launching the career of some of the world's most famous musicians. Per The Wrap, Swedish singing sensation ABBA — who went on to inspire a Broadway musical based on their collection of hits like "Mama Mia!" — was a Eurovision winner in 1974. Similarly, Céline Dion won Eurovision the year she competed, which put her on the path to becoming one of the world's biggest recording artists. While Eurovision artists don't necessarily get promises of fame or big money, these two superstars stand out as examples of artists who used the competition as launchpads for their successful careers.
Céline Dion was a breakout star and the surprise winner of Eurovision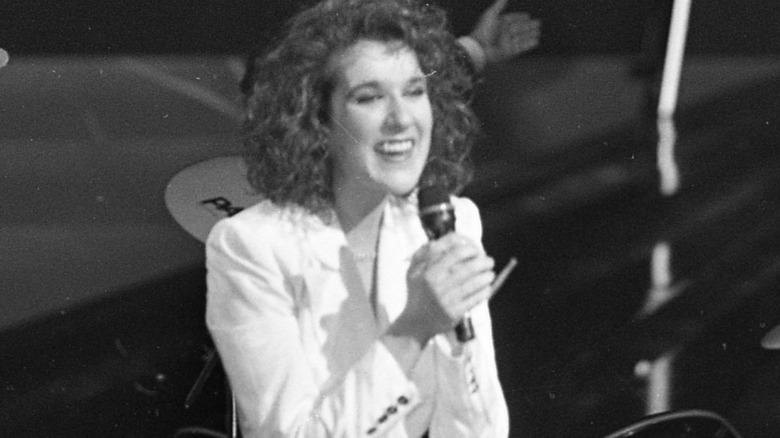 Independent News And Media/Getty Images
As she explained on "The Jonathan Ross Show," Céline Dion was asked to represent Switzerland in the 1988 Eurovision Song Contest, despite not actually being Swiss. Per Smooth Radio, she had released several French language albums in her native Canada at the time, and decided to travel to Ireland for the big contest, along with her manager and future husband, René Angélil. During the final — which took place on April 30, 1988 — Dion opted to perform "Ne Partez Pas Sans Moi," or "Don't Leave Without Me." Each participating country had sent judges to the contest to award points and by the time the last country to vote came up, the United Kingdom's Scott Fitzgerald was winning by five points, via Smooth Radio. In fact, the votes were so close that presenter Pat Kenny joked, "I have to tell you that we employed Agatha Christie to write the script for tonight!"
According to Smooth Radio, Yugoslavia then delivered an upset by awarding six points to Switzerland and no points to the U.K. This gave Dion just a one point lead over Fitzgerald, meaning the Canadian crooner had won the contest 137-136. Per Smooth Radio, Angélil convinced Dion to get on stage, accept her trophy, and reprise her winning song. By the next year, Dion had her first massive American hit, "Where Does My Heart Beat Now," and the rest is musical history.