Catherine Giudici Has This Prediction For Clayton Echard's Bachelor Season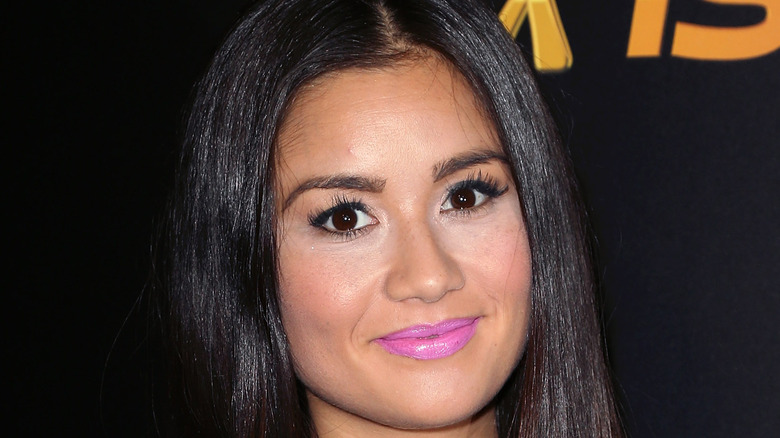 David Livingston/Getty Images
Now that Michelle Young's handsome suitors have been narrowed down to three, the final stretch of Season 17 of "The Bachelorette" is upon us. All that's left is the "Men Tell All" special, along with fantasy suites and the finale, before Michelle's Mr. Right is finally unveiled (via Cosmopolitan). In true Bachelor Nation fashion, fans of the franchise are already looking ahead towards the next season of "The Bachelor," which will be debuting on January 3, 2022. The star of the season was recently revealed to be fan-favorite contestant Clayton Echard (via Us Weekly). While Echard did not end up being Young's perfect match, the former NFL player is officially getting a second shot at love on reality TV.
One person who's excited for Echard's romantic journey? None other than the current Bachelorette. When speaking of Clayton, Michelle referred to the Bachelor-to-be as "just so kind," and focused on "self-growth and working on himself," as noted by People. Young is delighted that the fellow mid-westerner "gets this opportunity to find his person." 
There's been a lot of speculation about Echard's fast-approaching season, including amongst the experts themselves — aka the former contestants. Catherine Giudici, the winner of Sean Lowe's season of "The Bachelor," shared her predictions on the upcoming season with Us Weekly. For one, she thinks Echard's season will share some striking similarities with her husband's. 
Catherine Giudici compares her husband with the upcoming Bachelor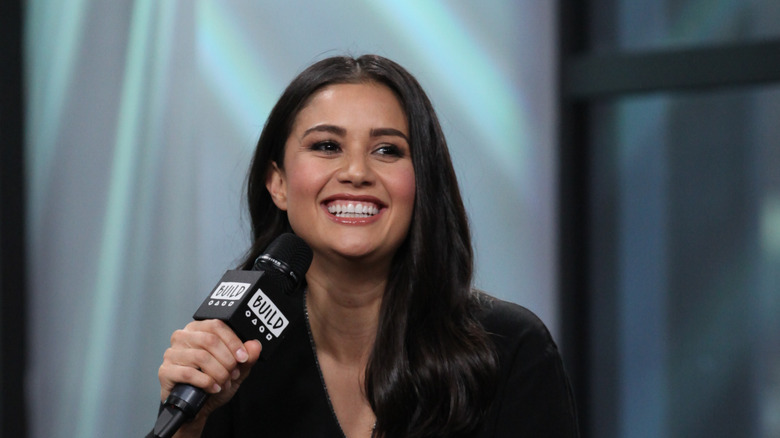 Steve Zak Photography/Getty Images
Despite certain misgivings amongst fans, producers ended up selecting Clayton Echard as the next Bachelor because he was the "best fit for the role," an insider shared with Us Weekly. And while the Eureka-native is a bit of an unknown character at the moment, franchise alums are excited to find out more about Echard in his season, which includes former contestant Catherine Giudici. "I think that he's going to be a really compelling person to watch," the mother of three shared. "We don't have any real preconceived notions about Clayton. We know he's a nice guy, We know he's funny. He gets along with other guys."
"It'll probably be similar, I'm assuming, to Sean's season, where they cast nice girls for him," the Washington-native continued. Catherine starred on Sean Lowe's season of "The Bachelor" in 2013. Not only did the graphic designer end up winning the season, but she and Sean have since married and have three kids together (via Us Weekly). Sean's season of "The Bachelor" has been praised as one of the best years of the show, as noted by Screen Rant, and was even granted the first coveted episode on "The Bachelor: The Greatest Seasons – Ever!" To top that off, Sean is the only Bachelor in history who has married the woman who received his final rose. Let's hope the soon-to-be Bachelor's love story goes just as well as Sean and Catherine's!