Why Fans Were Frustrated With This On-Screen Moment For Emily Wickersham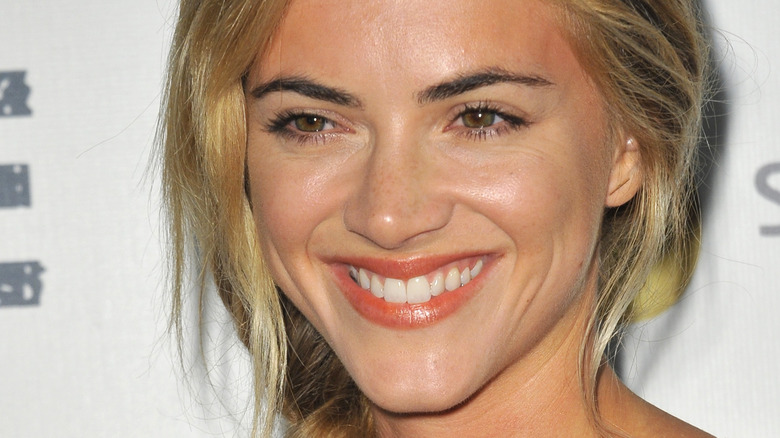 Jaguar PS/Shutterstock
"NCIS" has a devoted fan base (via PopCulture). While the show has put them through ups and downs — like the loss of favorite characters including Agent Gibbs, amongst many others — they still stand by the show. In fact, "NCIS" was still high in ratings although a staple character was no longer in the cast, proving the loyalty of its fanbase (via Deadline).
One thing that fans have never been afraid to talk about is the onscreen relationships between a few of their favorite characters. Fans could not get enough of Tony DiNozzo and Ziva David, two of the franchise's most beloved characters, having a relationship (via ScreenRant). Fans also loved the idea of Timothy McGee and Abby Sciuto getting together.
While they were vocal in their support, they were also unafraid to speak up when a pairing wasn't for them. Many disliked Emily Wickersham's character's relationship on the series. Wickersham played Ellie Bishop who was married to recurring character Jake Malloy. One of the reasons the fans were unhappy with this pairing was because of one specific relationship they wanted to see for Ellie, and were frustrated when it didn't turn out the way they expected before her exit from the show. 
Fans were really upset about this specific scene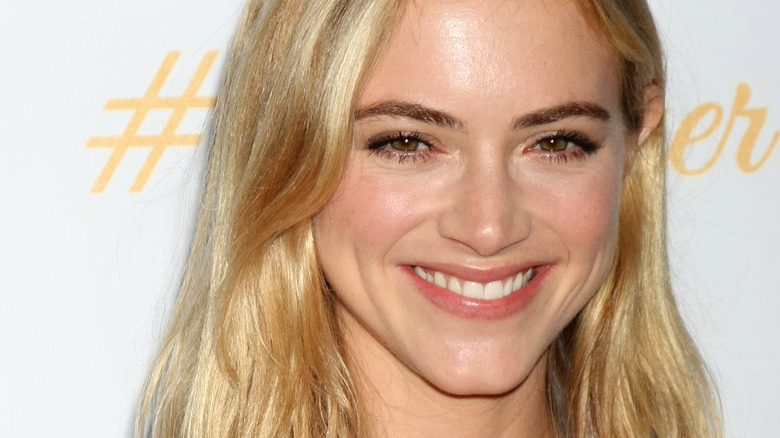 Kathy Hutchins/Shutterstock
Before Emily Wickersham left "NCIS" and her character, Ellie Bishop, would no longer exist, fans were determined for her and her partner, Nick Torres, to get together (via Good Housekeeping). Fans felt there was a lot of chemistry between Bishop and Torres (played by Wilmer Valderrama), and with her impending departure from the show, it seemed as though the agents would finally set the record straight on how they felt.
However, the "NCIS" writers did their fans dirty. It seemed as if Bishop and Torres were finally going to answer questions about their relationship (via Hello! Magazine). The moment happened when Torres prompted Bishop to share her thoughts, saying "So, ladies first," as they walked into an elevator together. Bishop responded, "Sure. Okay, Nick, so ever since we were in that jail cell together," and the door closed!
Fans were, of course, disappointed. One shared, "So they're going to cut away from Bishop and Torres like that? If that elevator could talk" (via Twitter). However, there is good news for fans who are waiting for answers. Valderrama hinted there will be more information about the pair in upcoming episodes. Regardless, fans were disappointed to see the elevator door shut on a romance they were waiting so long for!