How Ken And Anita Corsini Of Flipping Showdown Were Discovered By HGTV - Exclusive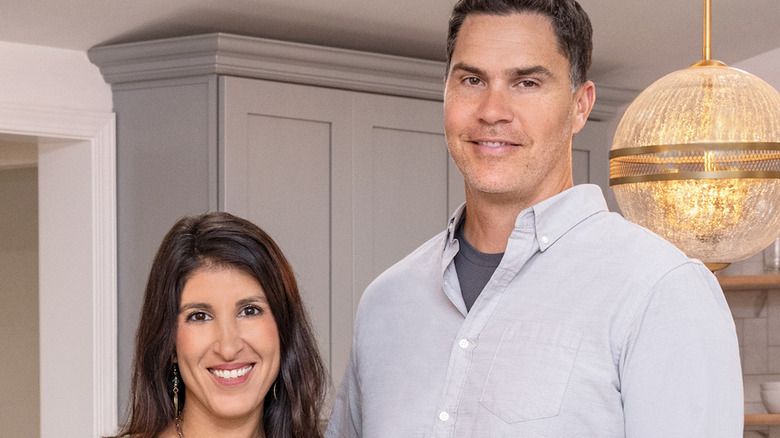 HGTV
Ken and Anita Corsini were first seen on HGTV with their series "Flip or Flop Atlanta," a Southern spinoff of "Flip or Flop" that saw the couple renovate run-down Atlanta houses that they sold at a profit. The couple have returned to the network with the new competition series "Flipping Showdown," which sees them guide three two-person teams through a home-reno and flipping challenge (funded by $2 million of the Corsinis' cash), with a $100,000 cash prize awaiting the winners at the finish line. 
As the couple explained in the HGTV press release announcing the show, the stakes in "Flipping Showdown" are high. "This is the ultimate job interview," Anita said. 
"We want these competitors to fight hard for the chance to join our successful business, and we need to make sure they have what it takes to be a part of our brand that we worked so hard to build," added Ken.
In an exclusive interview with The List, the Corsinis explain how they went from Atlanta house flippers to HGTV personalities.
The surprising way Ken and Anita Corsini were discovered by HGTV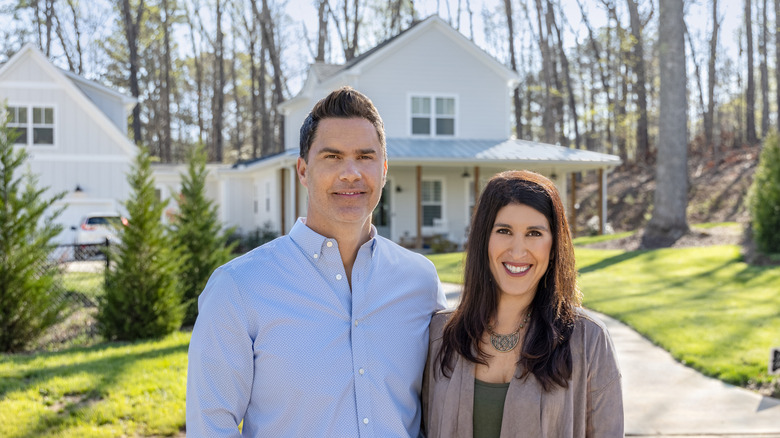 HGTV
A career in television wasn't something Ken and Anita Corsini had in mind. According to Ken, the unexpected journey began in 2015, with a random phone call from a casting director. 
"I think they found us through an online presence where they saw that we had an investing company," he said. "And it was legitimately out of the blue, and it was, 'Hey, do you want to have a Skype call with us?' And it was just like, 'Okay.' So we literally set up a Skype call. Of course, everybody used Skype back then, right? It's Zoom now. But back then, it was a Skype call, and it was just talking about who we are, what our business looked like, and, of course, that turned into a sizzle reel, and that sizzle reel turned into a pilot, and the pilot turned into a series, and then it's been no looking back."
Appearing on camera was a steep learning curve for Ken and Anita Corsini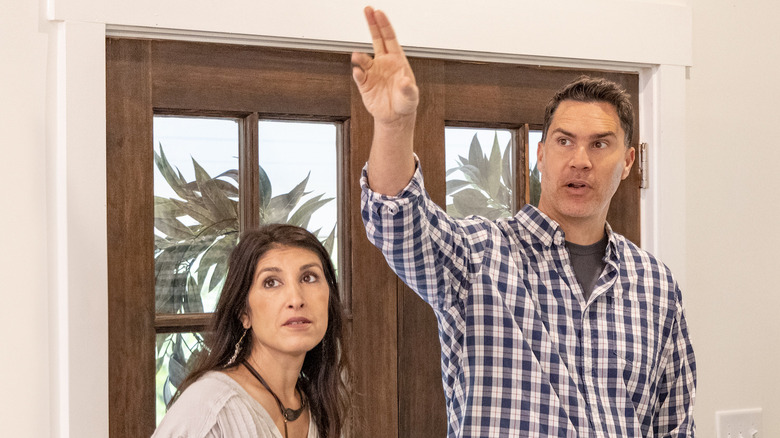 HGTV
When HGTV first announced the arrival of "Flip or Flop Atlanta," viewers likely didn't realize the steep learning curve faced by Ken and Anita Corsini about the more technical aspects of television production and appearing on camera. "Well, let me tell you, the biggest lesson that I learned was shut your mouth when you have a microphone on," said Anita. "I mean, I'm an outward processor, so every emotion that I feel usually comes out of my mouth, and then it didn't even dawn on me that I was mic'd and somebody could hear ... I mean, sometimes, they turn it off and they don't hear. But it did really matter. Tell you what, though. If you want to learn how to keep your mouth shut, wear a microphone all day long. That was the biggest thing I learned from that. But we had an amazing crew who really ... They told us things ... The camera didn't bother us because we were together, and I think being together helps, but they worked all that out."
It didn't hurt that the Corsinis worked with the same crew on "Flip or Flop Atlanta" and their new show "Flipping Showdown." 
"It was almost like a reunion, getting back together with all your old friends," said Ken, explaining that while filming "you do learn how to stand, and how to open yourself to the camera, and how to not mumble. I mean, it's funny just having filmed 28 episodes of the 'Flip or Flop' series, you just learn. You learn where the cameras are and where they need to be ... now it's become second nature for us."
New episodes of "Flipping Showdown" air Wednesdays at 9 p.m. ET/PT on HGTV and are available to stream the same day on discovery+.