Why Brock Davies Won't Watch Past Vanderpump Rules Seasons - Exclusive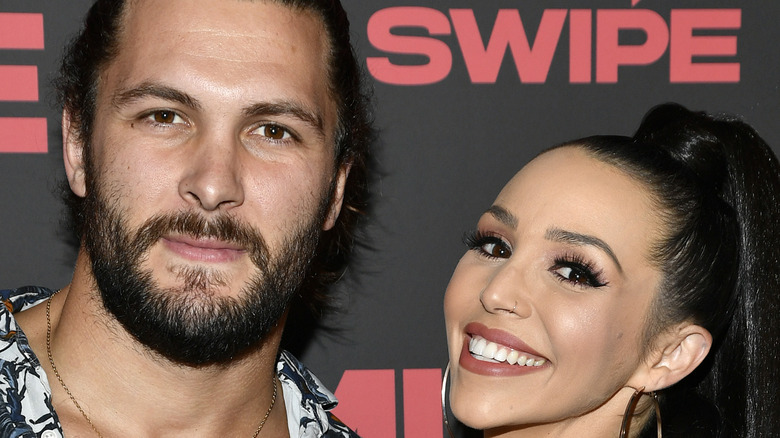 Michael Tullberg/Getty Images
"Vanderpump Rules" is one of those Bravo shows that thrives on catty drama — and we use the word catty with the utmost affection. Part of its intoxicating charm lies in the fact that villains become heroes only to become villains once again. The cast is somehow both deeply loveable and utterly unlikable, unapologetically serving as a mirror image of the worst parts of ourselves. Granted, a lot of that changed when Stassi Schroeder's dark passenger exited the chat and Katie Maloney stopped rage texting people while drinking tequila. 
The cast has grown up a lot since Season 1, but they've all still got their bad habits. Scheana Shay's fiancé Brock Davies, who made his debut in Season 9, is learning them by living through it. Unlike those of us who've watched James Kennedy hurl off-the-cuff insults in his English accent for years, Davies hasn't seen much of the show. In fact, the star — who's been promoting his fitness app Homebody — exclusively told The List that he avoids watching past seasons of "Vanderpump Rules." Why? The reason might surprise you.
Past seasons 'p–s' Brock Davies off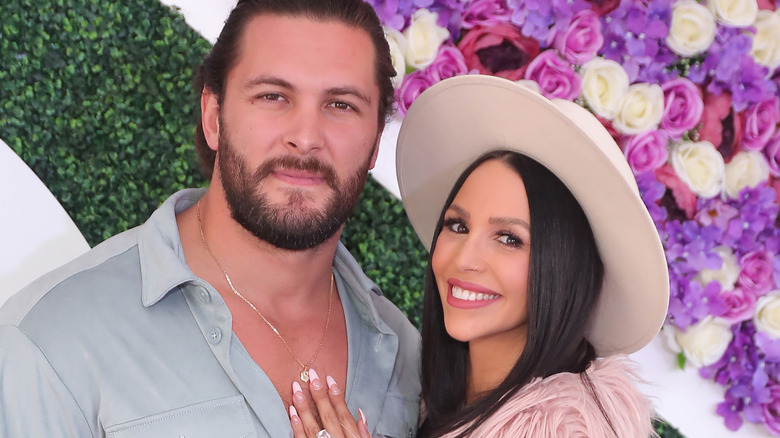 Leon Bennett/Getty Images
Brock Davies said the drama on "Vanderpump Rules" helps the cast grow closer. They're forced to face their demons, something Davies had to navigate amidst his on-screen feud with Lala Kent. Still, there's one "SURver" who's always set herself apart from the drama — not because she lived in Marina Del Rey at the behest of her friends.
In all 9 Seasons of the show, Scheana Shay has rarely been the instigator. Her biggest indiscretions were liking her old boyfriend too much (via Us Weekly) and buying her co-worker an off-kilter gift to help her deal with grief (via Bravo TV). She hasn't always had the fairest run in the series — and that's exactly why Davies won't watch past seasons.
"I just don't want to do that to myself," he said. "Randomly, I watched an episode the other night ... I saw it went to her and her divorce ... and I went in and gave her a big hug, and I was like, 'I'm sorry, honey. I love you.' It annoys me to see her left out to dry, all these episodes before. I just don't watch it because I'll get upset with the whole situation. It will p**s me off."
It looks like Shay's finally getting her happy ending. 
Davies' Homebody App is expected to officially launch in early 2022. In the meantime, trainers, creators, and fitness lovers can sign up for early access via the waitlist at homebodylivefitness.com.