Vanderpump Rules' Brock Davies Reveals What Went Down With His Kids - Exclusive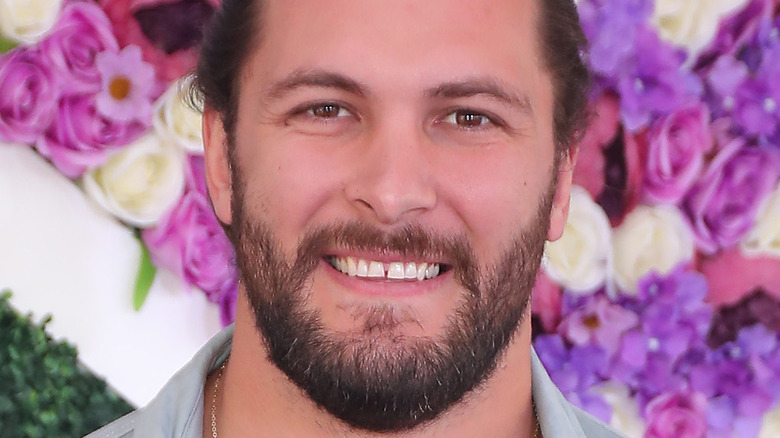 Leon Bennett/Getty Images
"Vanderpump Rules" star Scheana Shay's fiancé, Brock Davies, is an official Bravolebrity — with a "Watch What Happens Live" appearance (via YouTube) to prove it — but he still doesn't consider himself a reality star. In an exclusive interview with The List, the professional athlete said, "I don't see that because I think it's different ... These are real people. We've got real issues." Nonetheless, his debut on "Vanderpump Rules" was explosive (as if the show wasn't already filled with dramatic moments). 
Davies became instantly controversial when Lala Kent raised the alarm that he hadn't seen his two children from his previous marriage in four years "because [his ex-wife] slammed him with a domestic violence charge." As he revealed later in the episode (via Us Weekly), the charge was real — but it wasn't what Kent made it seem. 
Davies told Lisa Vanderpump that he "did slap [his] partner" a decade ago and was "not proud of that," but the charge was lifted after an appeal. "Obviously, I just want to make sure you guys understand I have a history," he said, addressing his castmates. "But I've learned from all my mistakes I've made."
Davies managed to (at least temporarily) smooth things over with Lala, and Scheana's faith in her fiancé remained unwavering, but fans still haven't heard the whole story. So, what really happened with Davies' kids? As the former rugby player and gym owner promotes his new live-streaming fitness app, Homebody, he sat down with The List to set the record straight.
'A very bad bicker' led to Brock's current situation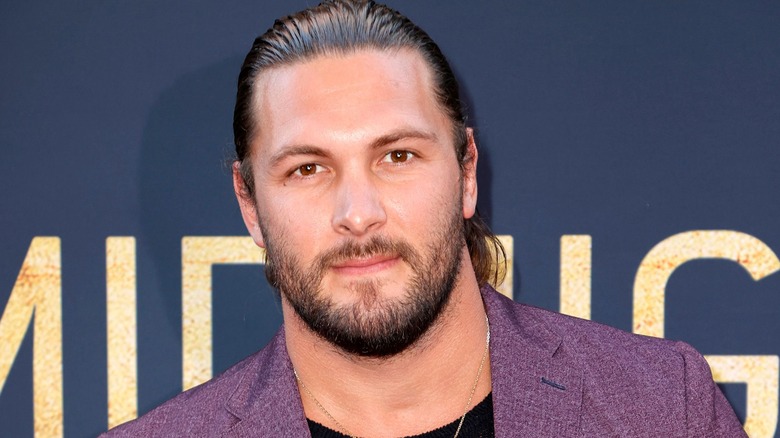 Frazer Harrison/Getty Images
Fans have a lot of questions for Brock Davies — in particular, they want to know why he hasn't spoken to his kids in four years. As it turns out, child support was the crux of the matter, and the issues started in 2018. Davies told us he wasn't aware he owed his ex child support, because it wasn't part of their original agreement.
"When we split up, we had an agreement that I would send her money — that's it — and there's no child support needed," he said. "There was no actual government enforced [child support]. Once we stopped communicating ... I was like, 'Well, I'm not going to send you more money if you're not going to talk to me about the kids.' There was like a very bad bicker. At that point, she started claiming child support, which I was not aware of. I didn't pay attention to it, to be honest. That was a downfall from me."
After all was said and done, Davies was hit with a bill for four years of unpaid child support.
Brock Davies hopes to have his child support paid by the reunion episode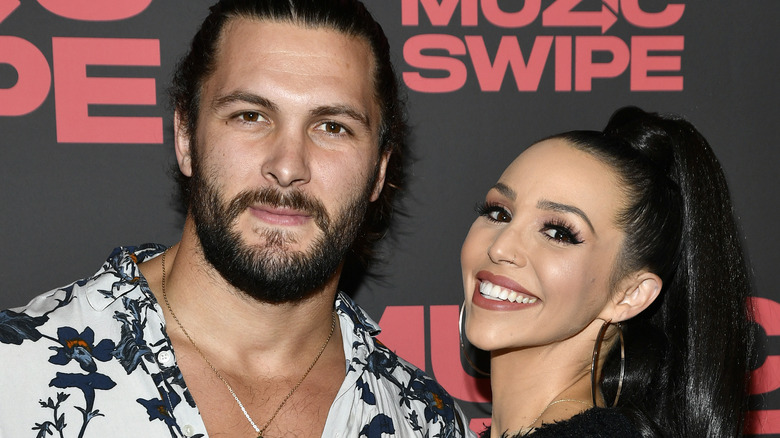 Michael Tullberg/Getty Images
Today, Brock Davies is working to pay off what he owes, so he can repair his relationship with his kids. Unfortunately, the pandemic took a dig at the income from his F45 gyms. "I was like, 'Look, I have plans to pay this back, but we have to stretch that through this year,'" he said. The reality star hopes to be squared up by the Season 9 reunion episode "so no one can say anything about child support." His new app Homebody (an innovative Cameo-meets-Peloton live-streaming fitness app) may be his way out, but, for now, fans will see the rest of  his story unfold in Season 9 of "Vanderpump Rules."
"There's some people talking about like, 'Oh, you did it for the show,'" he said. "And I was like, 'No, I've always wanted to work towards a better place in my life to be able to have access to my kids.'"
Homebody App is expected to officially launch in early 2022. In the meantime, trainers, creators, and fitness lovers can sign up for early access via the waitlist at homebodylivefitness.com.