Meet Hud Mellencamp, John Mellencamp's Son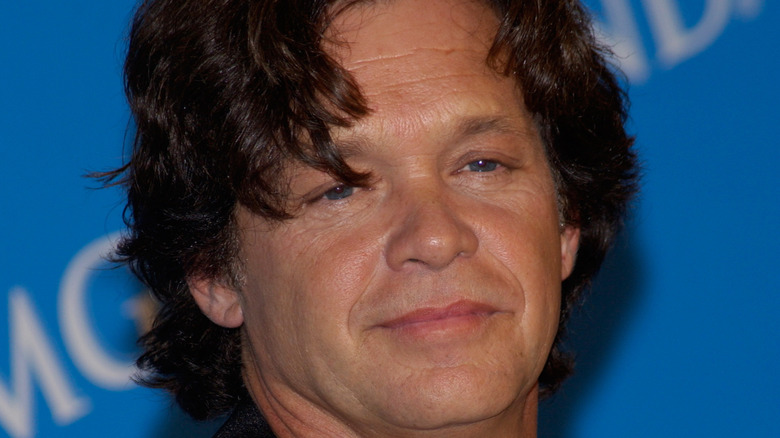 Featureflash Photo Agency/Shutterstock
Whether you know him as John Cougar, John Cougar Mellencamp, or just John Mellencamp (his birth name), this well-known rocker has been recording music since 1976. His first hit came three years later with "I Need a Lover." With hits like "Small Town" and the iconic "Jack and Diane," Mellencamp was all over the airwaves in the 1980s. And he didn't stop there. Mellencamp continues making music, earning a "lifetime" recording contract with Republic Records in 2014 (via mellencamp.com).
But it wasn't all songwriting and touring. Mellencamp has been married three times and is a father of five: daughters Michelle, Teddi Jo, and Justice, and sons Hud and Speck (via Wonderwall.com). Supermodel Elaine Irwin, John's third wife, is the mother to both brothers.
When his parents married, Elaine was 23 and John was 40. By this time, John had been a grandfather since age 37, according to the Associated Press. Hud, John and Elaine's older son, was born on April 27, 1994 (via Guanabee.com) His brother Speck arrived a year later in 1995.
Hud's known for his sporting skills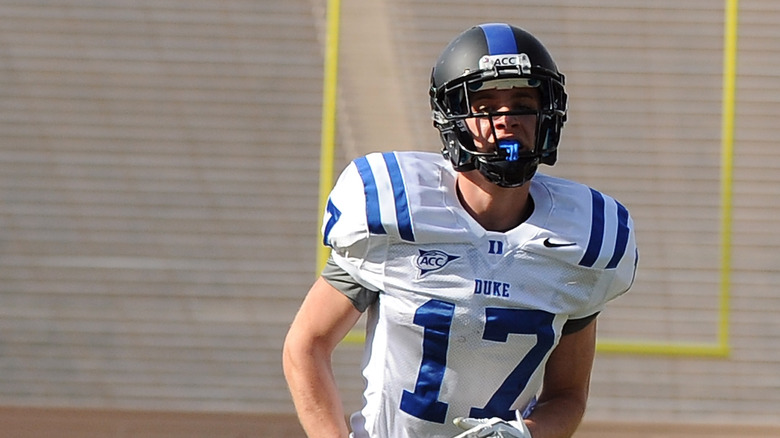 Lance King/Getty Images
Just like his dad, Hud Mellencamp grew up in Indiana. According to Hud's alma mater, Duke University, Hud played cornerback in 2014 and wide receiver in 2015. Before that, Hud had success in boxing as a two-time Golden Glove division champ in Indiana and a Junior Olympics State Boxing Champ. Off the field, Hud majored in history.
Hud's decision to play football came from a lack of college boxing opportunities. But football turned out to be an excellent choice. In an interview with the South Bend Tribune, Hud remarked on the camaraderie he experienced with the team. "Coming in, I never thought I'd be as close to my team," Mellencamp said. "They'd always tell me that these guys will be my brothers, but I never really thought that these guys would actually be my family. It's amazing how it works."
Life in the public eye isn't always easy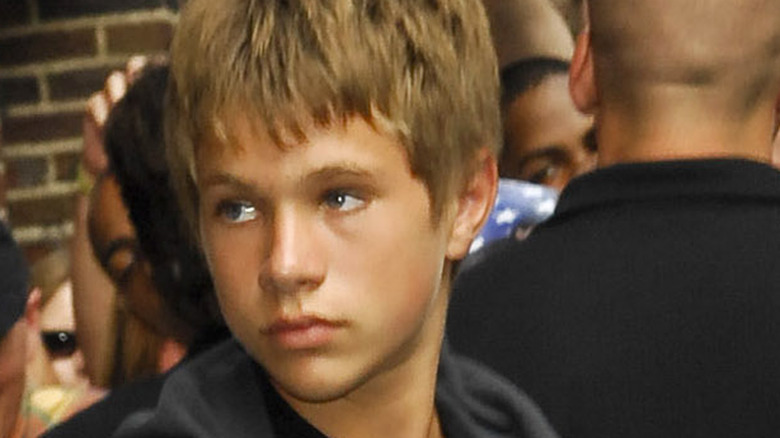 Ray Tamarra/Getty Images
Out of the ring, Hud has gotten into a few scrapes, like a much-publicized fight with his brother Spec in 2013. According to USA Today, the brothers and a friend, Ty Smith, received felony battery charges after beating a 19-year-old man at his home. Spec thought the man had punched him at a party earlier. The charges were later downgraded to misdemeanor battery, since medical records did not demonstrate "serious bodily injury," according to the Indianapolis Star.
In 2014 Hud faced misdemeanor charges for underage drinking. He was released by the judge on condition that he seek treatment for alcohol use and maintain good behavior (via The Herald-Times).
The brothers got into another fight in 2017, outside a sandwich shop in Bloomington, Indiana. Hud and Spec were eating when a group of people began "mouthing off," Hud told police. A fight broke out shortly thereafter (via The Herald-Times).
Since then, Hud's moved beyond those difficult days. His Instagram shows off photos of his youth, like a sweet picture with Hud and dad John, and another with Elaine and baby Spec. More recent family pictures include Hud with Elaine's daughter, his half-sister.
According to his LinkedIn profile, Hud is a Professional Search Talent Sourcer, working in team building. Hud's had an array of interesting work experiences, including interning with Republic and Interscope Records, and working as a head trainer and manager with a boxing company.