The Truth About Elaine Irwin, John Mellencamp's Ex-Wife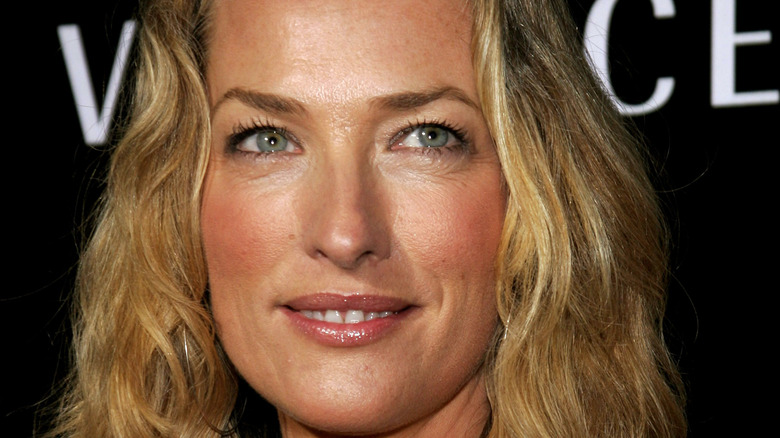 Tinseltown/Shutterstock
Before she married rock star John Mellencamp, Elaine Irwin was a successful model who appeared on dozens of magazine covers. Born in 1969 in Pennsylvania, Irwin dropped out of high school at 16 (via All Famous) and was quickly signed by Ford Models. It wasn't long before she was on the cover of Cosmopolitan, Glamour, Self and Elite, and walked the runway for Victoria's Secret and Calvin Klein (via Daily Mail). 
"Looking back, I started out as a naïve, very young girl," Irwin told Inside Chic. "I was 15 when I started modeling, and I didn't quite understand what it entailed or what opportunities it offered. Over the years, I think you just adjust your priorities to what makes sense for you."
Irwin met Mellencamp on the set of his "Get A Leg Up" video and they wed the following year at a cabin near Mellencamp's hometown of Seymour, Indiana (via Song Facts) — it was his third marriage and her first. They eventually welcomed two sons, Hud and Speck, and lived out of the spotlight in a 56-acre estate in Lake Monroe, Indiana (via People). 
But after 18 years of marriage, Mellencamp filed for divorce in 2011, calling the relationship "irretrievably broken," according to Radar Online. The exes were able to reach "an amicable settlement of all issues involving property and maintenance rights, the custody and support of their children, and all other issues," with Irwin having primary physical custody of their kids.
Elaine Irwin remarried and now has a daughter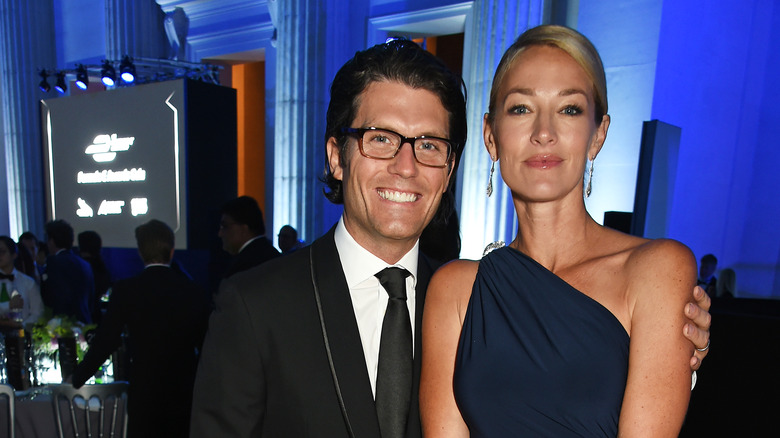 David M. Benett/Getty Images
After her 18-year marriage John Mellencamp ended, it didn't take Elaine Irwin long to find love again. She quietly wed publishing entrepreneur Jay Penske in 2012 (via Daily Mail) and the couple welcomed a daughter the following year. While they have kept details of their child private — including her name — Irwin did open up about the joys of having a daughter. "I had no idea how much fun it would be to have a girl," Irwin told Issu. "It's good to have things that you do outside of your home, and it's good to have a lot of investment in how you raise your kids. I'm really trying to spend time and enjoy my little one. I love that part of my life."
The 52-year-old does occasionally still model, posing for her good friend Sheryl Lowe's jewelry campaign in 2020. One thing Irwin is done with: social media. She decided to take a break from Instagram in December 2020 and hasn't posted anything since. "I have so much more time with my day. It's very liberating," she explained.