Brooke Shields Calls Out Barbara Walters For This Old Interview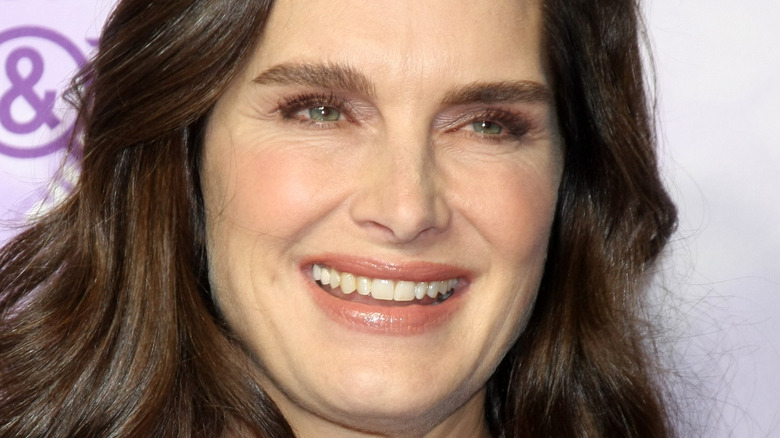 Kathy Hutchins/Shutterstock
It's hard to imagine a time when Brooke Shields was not one of the most popular models in the industry. That's in part because she began her modeling career at just 11 months old (via Vanity Fair). Her first gig was for a soap brand called Ivory Soap.
She would continue to model in her childhood years, being signed to Ford Models by the time she was 13 years old. In 1978, she was even in an issue of Life Magazine. She wrote, "I couldn't believe I was in Life! This image elevated us into a different category: we were no longer just catalog models but had transitioned into a more credible and artistic realm. It was also controversial at the time for girls to project womanly poses, but that's what girls did when dressing up. And, looking back, this is the photo that sort of put us on the map."
Many believed that though she was beautiful and talented, photos in magazines and her eventual film roles, like in "Blue Lagoon," sexualized a teenage Shields (via Roger Ebert). Now, Shields is calling out those who played a role in sexualizing her, even calling out one of the most famous fixtures in cable news.
Brooke Shields believed Barbara Walters crossed the line during an interview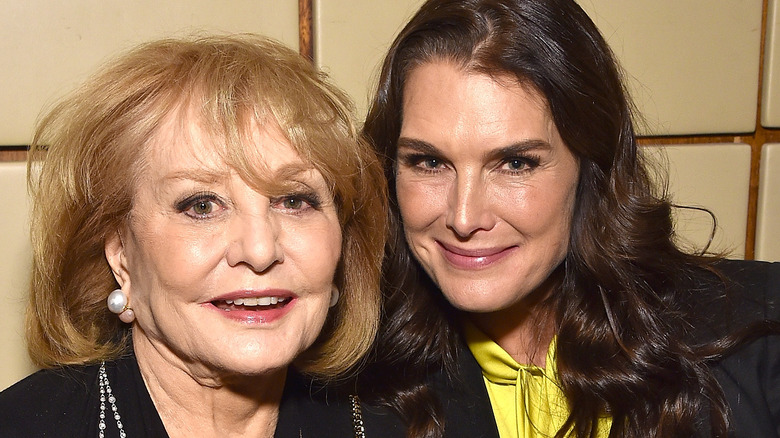 Mike Coppola/Getty Images
Brooke Shields recently appeared on an episode of Dax Shepard and Monica Padman's "Armchair Expert" podcast, where she opened up about her gigs as a teenage model. The most controversial topic was the advertisement she did with Calvin Klein at just 15 years old, where she famously said, "You want to know what comes between me and my Calvins? Nothing." Many were upset by this line, claiming it was overly sexualized for someone as young as Shields.
While the ad got a lot of attention, Shields felt she was truly over-sexualized in an interview with Barbara Walters where she was asked questions like, "What are your measurements," and, "Do you have any secrets from your mother?" (via CNN).
Shields told Shepard, "It's practically criminal. It's not journalism." Shepard would agree with her, calling Walters' conduct "maddening."
While Shields was upset by Walters, she said she was unaware of the Klein campaign's double entendre. "I was naive, I didn't think anything of it," she recalled, saying, "I didn't think it had to do with underwear. I didn't think it was sexual in nature. I'd say that about my sister, nobody could come between me and my sister."