The Real Reason Jason Sudeikis Dropped Out Of College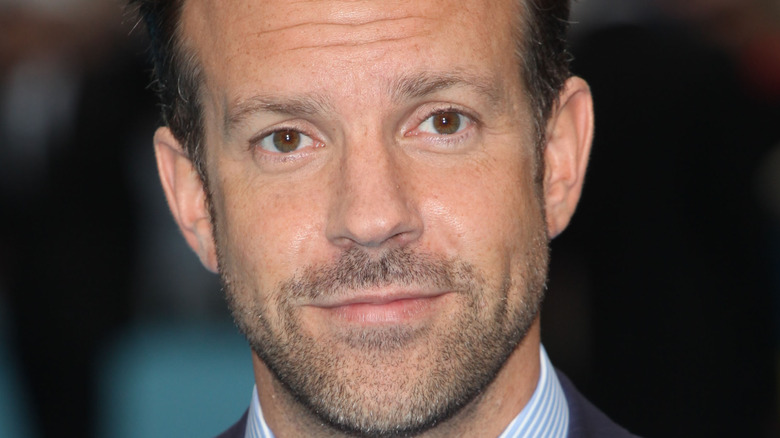 Feature Flash Photoagency/Shutterstock
Whether you know him as the beloved soccer coach from "Ted Lasso" or from his long-running stint on "Saturday Night Live," Jason Sudeikis has been making us all laugh out loud for decades. According to IndieWire, Sudeikis caught his big break when he joined "SNL" as a writer in 2003 and went on to become a full-time cast member in 2005, ultimately working for the show for 10 years. 
Although he was a solid fixture on the long-running series, Sudeikis was constantly afraid of being cut loose from the late-night comedy show. "I didn't think I was helping the show," the "We're the Millers" star previously revealed to Rolling Stone, adding, "There was a little bit of Imposter Syndrome, I think it's called, where you worry, 'They're gonna find me out'."
Despite his fears, the actor has gone on to appear in multiple films and TV shows, most recently starring as the lead in the hit Apple TV+ comedy "Ted Lasso." The uplifting sports comedy has already broken multiple records, including scoring a record-breaking 20 Emmy nominations for the first season (via Mental Floss). According to Deadline, the Season 2 premiere of "Ted Lasso" also broke the record for the platform's biggest premiere day of all time. 
This mega-talented star continues to kill the comedy game time and time again, therefore it may surprise fans to learn that Sudeikis dropped out of college at a young age. 
Jason Sudeikis also had a passion for basketball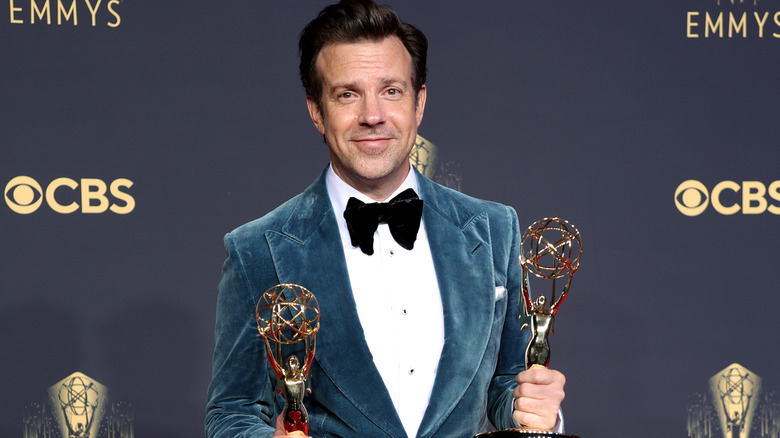 Rich Fury/Getty
While he might play a lovable soccer coach on "Ted Lasso," Jason Sudeikis was actually a skilled basketball player growing up. One of the actor's former high school teammates previously shared with ESPN that not only did Sudeikis crack a lot of jokes on the court, but he was also a "really good player." In fact, Sudeikis was so good, he was even honored with a basketball scholarship at Fort Scott Community College in Kansas. 
Per Wonderwall, it was during these formative years that Sudeikis caught the acting bug and he eventually dropped basketball in favor of performing in school productions, which had a major impact on his grades. Ironically, one of the classes the comedic writer flunked out of was English. 
"I failed English. I've written professionally for two years. I can laugh about it now, but it drove my teachers and parents cuckoo for Cocoa Puffs," Sudeikis shared back in 2005 (via Ranker). "I attended all the discussions. I just didn't read the material," he added. 
Although it probably wasn't an easy decision at the time, prioritizing his acting career was clearly the right move for this comedic legend.