Here's How Tall Armie Hammer Really Is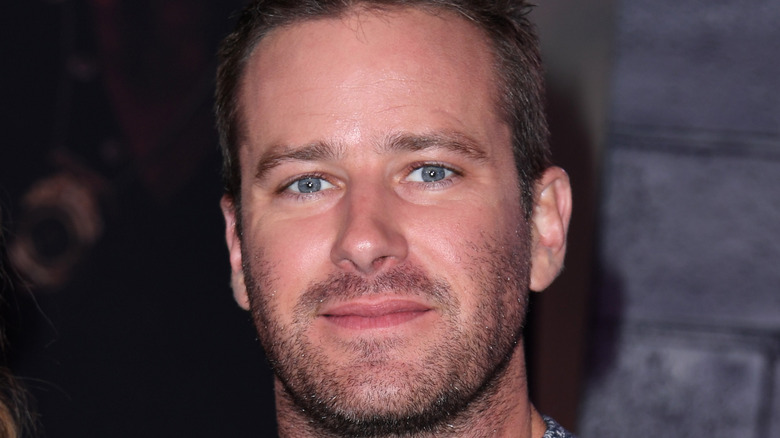 Jon Kopaloff/Getty Images
For over a decade, Hollywood star Armie Hammer has been making a name for himself, and in more ways than one. The actor, who is also the great-grandson of oil mogul Armand Hammer, spent a large portion of his childhood growing up on the Cayman Islands (via Hollywood Insider). As a child, Hammer first got the acting bug after watching the iconic Christmas movie "Home Alone," which inspired him to become the film star that he is today. "I watched that movie, and I just thought, 'oh my god, making movies looks like so much fun,'" Hammer previously shared with Vanity Fair.
Per Hey Alma, Hammer got his start in acting with guest roles on popular television shows such as "Arrested Development" and "Gossip Girl," before moving on to breakout roles including "Call Me By Your Name," in which he starred alongside Timothée Chalamet (via IMDb). However, amid his fame and success, scandal erupted around Hammer that began with the revelation of some disturbing text messages that had allegedly been sent by the actor. According to Wion News, the leaked messages detailed graphic sexual fantasies including references to cannibalism. 
As Vanity Fair reported, Hammer checked into an in-patient facility for drug, alcohol, and sex issues in June 2021. However, staying out of the limelight might literally prove harder for Hammer than most due to his shockingly tall height.
Armie Hammer's height impacted his acting career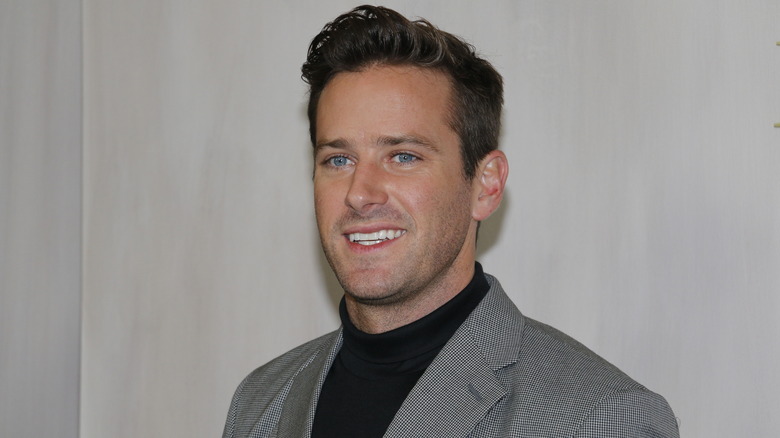 Tinseltown/Shutterstock
When you see an actor in a movie or TV show, it can be tricky to decipher just how tall they are in real life. According to Simple Most, actors such as Vince Vaughn, Jeff Goldblum, Dwayne Johnson, Clint Eastwood, and Tyler Perry are some of the tallest in Hollywood, and each stand above 6 feet tall. Among them is Armie Hammer, who stands at a towering 6 feet 5 inches tall. 
Like many actors, Hammer has struggled with his height over the course of his career, as it has inevitably led to him being typecast. In an interview with Vulture, "The Social Network" actor opened up about what it was like being viewed as the "matinee-idol" type by casting directors. 
"I realize that's one of the things that I'll have to battle in my career, the fact that when I walk into the room, people do see me in a very specific way," Hammer shared, adding, "they look at me and say, 'Oh, he's this type,' and they stamp me ... 'He's tall, he's good looking, he's the whole thing — he's that guy'."