Why Kelly Monaco Sometimes Disappears From Social Media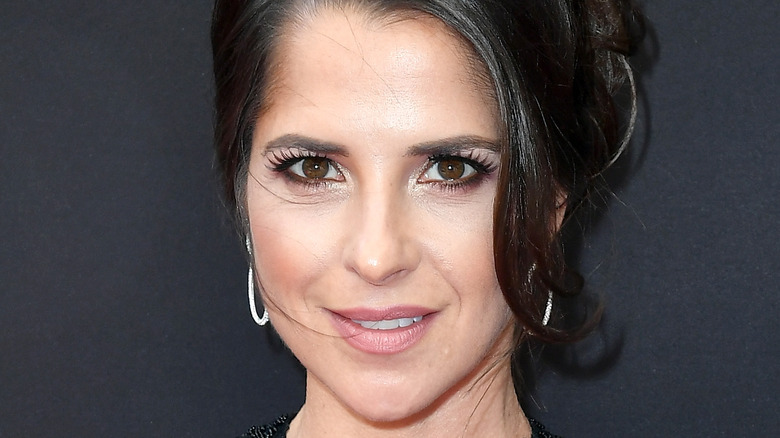 Earl Gibson Iii/Getty Images
In the age of social media, soap fans and stars get to interact more than they ever have before in the genre's nearly century-old life — and, sometimes, it can cause trouble. Fans are passionate about their favorites and which pairings they "ship" — an Internet term for worship. 
Some fans may even take grievances about storylines out on the actors themselves, and some actors, therefore, choose to stay away from social media. There was a time when "General Hospital" star Kelly Monaco was much more active on Twitter and Instagram than she is in 2021 — and she has her reasons.
Monaco plays Sam McCall on ABC's only remaining daytime drama, and, as Sam, she has had many love interests. For many years, Sam's one and only was Jason Morgan (Steve Burton), and, during a time when Sam and Jason broke up, he got together with Elizabeth Webber (Rebecca Herbst), with Jason and Elizabeth developing their own fan base (via Michael Fairman TV). Elizabeth fans did not like Sam, Sam fans did not like Elizabeth, and some fans became brutal toward both Monaco and Herbst, another actress who doesn't spend much time on social media.
Monaco opened up about needing to get away from social media from time to time due to the drama.
Kelly Monaco sometimes needs to get away from the negativity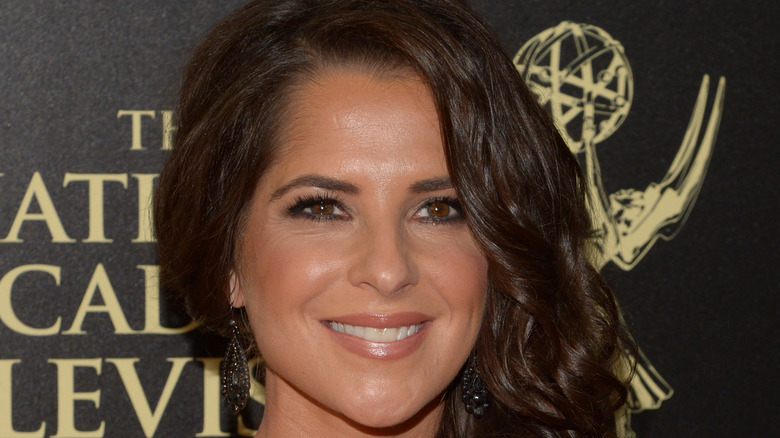 Jason Kempin/Getty Images
While Kelly Monaco has not sworn off social media altogether, she does admit that, sometimes, she needs a break from it all as "General Hospital" fans can be personal in their ire at what goes on in the fictional town of Port Charles while also attacking her appearance.
In 2020, Monaco addressed the hurt she often feels from fans in a now-deleted social media post. "I dip out on Instagram because people are rude bullies and feel the need to put people down," she said (via Soaps.com). "It's gotten way out of control... It's been that way for a while, too. Try... I know it's hard... but try to look into my eyes and not critique or criticize my physical appearance. Look into my eyes and tell me what you see?!"
As of this writing, the last time Monaco posted on Instagram was in September 2021, and it was a simple Instagram selfie of the actress in overalls and bright red lipstick asking, "Is it Friday yet?"
With Sam in a new pairing with Dante Falconeri that seems to be picking up in popularity and Jason dead after actor Steve Burton didn't comply with ABC's vaccine mandate for cast members, perhaps social media will be kinder to Monaco again soon.