Fox News Has Lost Its Christmas Tree In A Devastating Blaze. Here's What We Know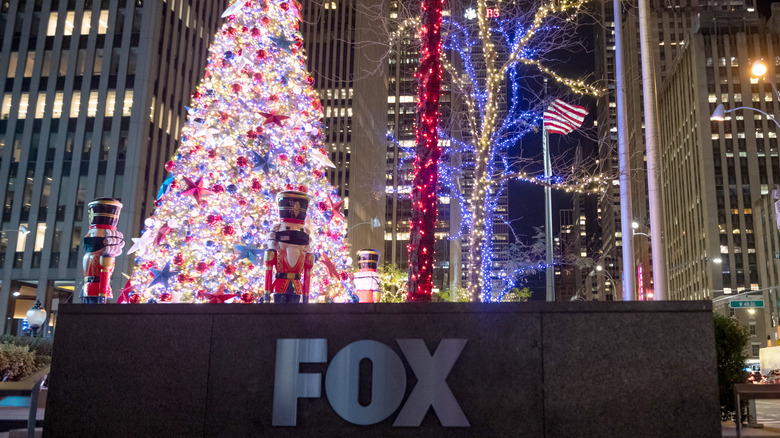 Alexi Rosenfeld/Getty Images
The cable news network that trots out stories about the "War on Christmas" every year had its own Christmas catastrophe during the wee hours of the morning on Dec. 8, 2021. The 50-foot Christmas tree that stood outside Fox News' New York City building was set ablaze, completely destroying the festive decorations that were on it. 
Videos of the tree in flames started appearing on Twitter, and the 24-hour news network had anchor Shannon Bream announce what was happening on-air, according to Insider.
Christmas in New York brings out spectacular trees throughout the city, including the traditional tree and ice rink at Rockefeller Center. That tree is considered rival cable news network MSNBC's tree as NBC's headquarters are located at 30 Rockefeller Center and the ice rink is at 45 Rockefeller Center (via RockefellerCenter.com).
The Fox News tree was located at Fox Square on West 48th Street and Sixth Avenue and was only just lit on Dec. 5. Here's what we know about the incident.
An arrest has been made in the Fox News Christmas tree fire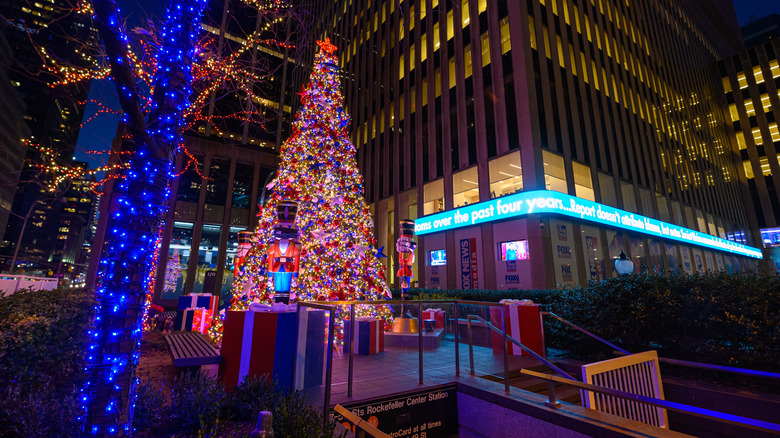 Noam Galai/Getty Images
The NYPD was quick to arrest a suspect in the incident that set the Fox News Christmas tree ablaze outside the cable news station's headquarters. All that the police would reveal was that a 49-year-old man had been apprehended, but they did not reveal the identity of the man or his motive for setting the tree on fire, according to The New York Times. The police also confirmed that nobody was injured by the fire.
When Fox first broke the story on its own network just after midnight, anchor Shannon Bream said (via The New York Times), "We're going to monitor the situation to try to figure out what sparked this whole thing." 
The large Christmas tree was decorated with 10,000 glass ornaments and illuminated with 100,000 lights. According to Insider, it took 21 hours to put the tree together, and there was no word from Fox on whether the tree would be replaced.