The Truth About Zoe Saldana's Time On Law & Order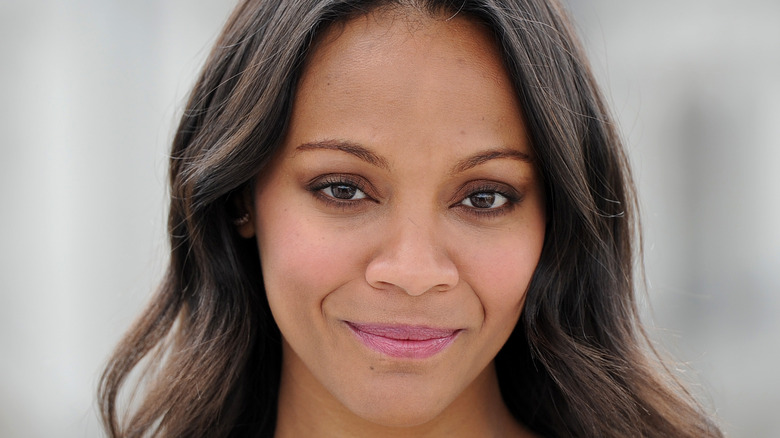 Stuart C. Wilson/Getty Images
From Gamora in "Guardians of the Galaxy" to Neytiri in "Avatar," Zoe Saldana has landed some truly iconic roles over the course of her lengthy career, both on and off screen. In 2017, the actor was dubbed "the hero Hollywood needs" by Forbes after launching her own media company focused on bringing more diversity to the industry. The hits haven't stopped coming since, either. Over a decade after starring in "Avatar," she'll reprise the role in its long-awaited sequel next year (via Collider). Saldana will return to the Marvel Cinematic Universe for "Guardians of the Galaxy 3" and is expected to play a central part in the script (via Screen Rant).
All things considered, the actor has come a long way from her first role on television. What was that? Back in 1999, Saldana made her TV debut with a gig on "Law & Order." She appeared in the show's 10th season playing a character named Belinca. Her arc ended after two short episodes, which meant Saldana's time on the show was brief. The following year she made her big screen debut in the seminal dance flick "Center Stage." However, she wasn't totally done with the franchise that launched her career.
In 2004, Saldana returned with a fleeting role on "Law & Order: Special Victims Unit." She was only on the show for a single episode this time. However, years later we learned that show-runners had much loftier goals for the superstar.
Zoe Salana was almost a recurring character on Law & Order: Special Victims Unit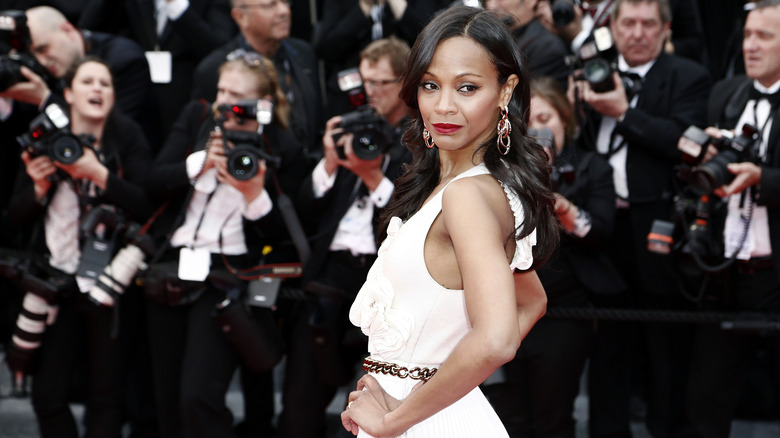 Andrea Raffin/Shutterstock
For her return to the "Law & Order" franchise, Zoe Saldana portrayed a new character: Gabrielle Vega. Her responsibilities as a law student who stepped in to defend her accused father from murder charges were lower stakes than the typical world and sometimes universe saving heroics of recent memory. However, she apparently played the role so well that there were plans to keep her around for a much longer arc this time.
"Law & Order: Special Victims Unit" casting director Jonathan Strauss told BuzzFeed that he had his sights set on turning Saldana into a recurring character. "Zoe is one I had my eye on for a while," he admitted. "It's no secret now, but there's no one like her, and there really was no one like her 10 years ago. At the time, my not-so-secret-mission was to implant characters on the show who could become something more. "In this case, her character was in law school and my hope was she could turn into an assistant district attorney." That would have played her alongside Mariska Hargitay's Olivia Benson (via Showbiz Cheat Sheet). Sadly, it didn't pan out. "In the end, it ended up not being practical because she became famous very quickly and the scheduling was too complicated," he said.
Maybe she'll be able to return to the show another time in the future? We'll have to see!