The Truth About Victoria Granucci, John Mellencamp's Ex-Wife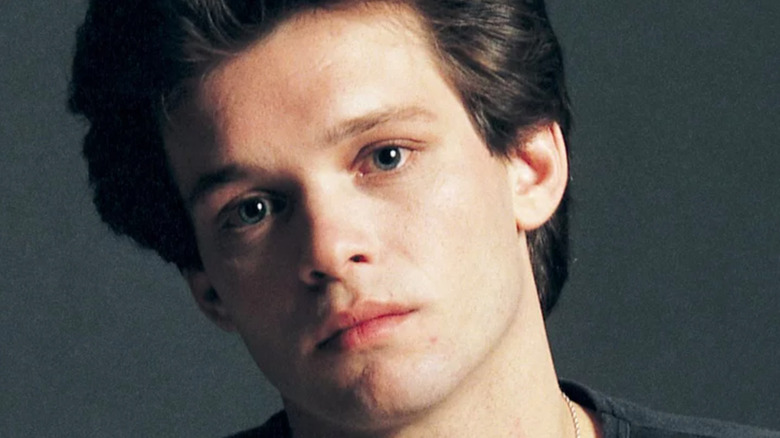 Mark And Colleen Hayward/Getty Images
Following the breakup of his first marriage to Priscilla Esterline, John Mellencamp crossed paths with actress Victoria Granucci in 1979 after spotting a photo of her at a friend's house (via Tuko). But according to Very Celeb, he was still married to Esterline at the time.
Granucci first met Mellencamp while she was in college, but she was also working as an extra on music videos and other projects like "Happy Days," "Fantasy Island," "Charlie's Angels," and "Chips," per Vecamspot. She would later make an appearance in Mellencamp's music video canon in the iconic treatment for his first hit single "Jack & Diane" (via YouTube).
As BiographyPedia reported, the couple started dating officially in 1979 after Granucci attended a party at Mellencamp's house. Mellencamp and Granucci were soon married by 1981, the same year that the musician and his first wife filed for divorce (via Closer Weekly). Granucci and Mellencamp's first daughter, Teddi Jo, was born that July followed by her younger sister Justice in 1985. 
However, Mellencamp and Granucci's marriage wasn't all smooth sailing. 
Victoria Granucci dedicates her time to being a doting grandmother
According to BiographyPedia, John Mellencamp and Victoria Granucci decided to call it quits following rumors of infidelity while on tour. Vecamspot writes that they parted ways due to "irreconcilable differences." The musician went on to marry American model Elaine Irwin in 1991, but it doesn't appear that Granucci has been linked with anyone else since — in public, anyway.
It seems that soon after their divorce, Granucci moved to South Carolina and focused her time and attention on raising her two daughters. According to Vecamspot, she and Mellencamp maintained a "cordial" relationship to raise their children.
As for what Granucci is up to now, she is living life as a doting grandmother to her grandchildren. Both Teddi and Justice have gone to form families of their own (via Bravo), and it seems that both Granucci and Mellencamp couldn't be more proud of what their children have achieved. "My daughters have wonderful children and have really given me a whole new outlook on life," Granucci told blog Noblemania in 2014.