What Jean Smart Did Before She Was A Famous TV Actress
Kathy Hutchins/Shutterstock
Jean Smart has some serious acting chops. After over forty years in the business, Smart had a blockbuster year in 2021, with two Emmy nominations for her work in "Hacks" and "Mare of Easttown." She took home the award for Lead Actress in the Comedy Series for her role as Deborah Vance on "Hacks" (via The Hollywood Reporter).
Smart is ideally suited for her role as comedian Vance. It's a perfect combo of her acting skill and her childhood ambition. Smart told Town & Country that she had entertained thoughts of a career as a standup comedian. "I was the family sort of ham, if you will, but I was much more drawn to acting." Smart discovered she preferred acting and felt that stand-up could be "terrifying" and that mistakes and failures were much more visible.
Of course, Smart has been a mainstay on TV since her days as Charlene Frazier on "Designing Women." Besides her role as Charlene, Smart's memorable appearances include the TV Series "Fargo," "Garden State," "Samantha Who?" and "Frasier," according to Entertainment Weekly.
But all this success didn't happen overnight. Before she became famous, Smart had been working hard at her craft for years.
From the garage to the stage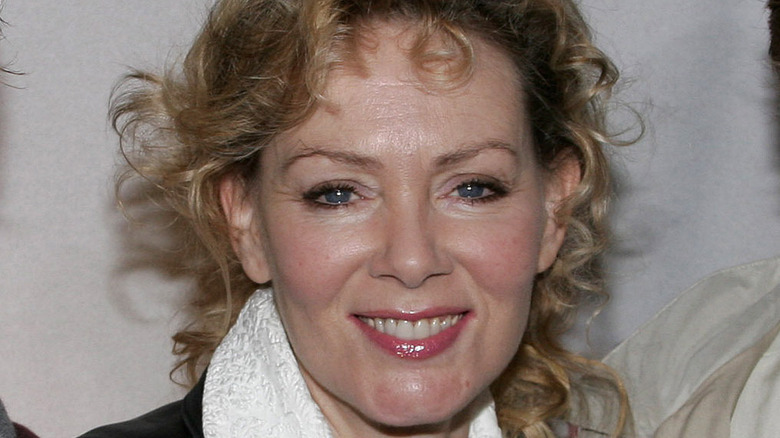 Tinseltown/Shutterstock
Jean Smart has been an actor since childhood. Her first performances were impromptu plays that she and her sister staged in the garage of their Seattle home. From there, she continued her craft in high school and college productions (via Variety).
Smart told Today that her first job was serving meals at a hospital when she was 15. As a high school senior, Smart told NPR that she was mentored by Earl Kelly, her drama teacher. This experience inspired her to pursue an acting career. After graduating from the University of Washington, she began her career as a working actor in local productions and the Oregon Shakespeare Festival.
At the Oregon Shakespeare Festival, Smart performed "Much Ado About Nothing" and "Henry VI." Her Shakespearean roles continued as she played Lady Macbeth at Pittsburgh Public Theatre.
At age 28, Smart moved to New York to explore acting opportunities. She played Lil in the 1980 off-Broadway production of "Last Summer at Bluefish Cove." This influential play marked a turning-point for the depiction of lesbian characters on stage and served as Smart's break-out role (via Mental Floss).
A year later, Smart played iconic actor Marlene Dietrich in "Piaf" and made her Broadway debut. According to IMDb, a TV movie version of "Piaf" paved the way for Smart's future stardom.
Smart on TV before Designing Women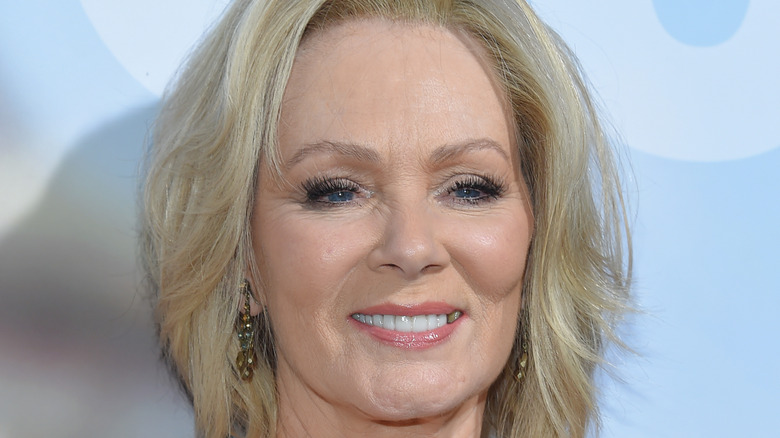 DFree/Shutterstock
If you browse Jean Smart's filmography on IMDb, you'll notice several entries before 1986's "Designing Women." Her first credited role is a background character, known as "Woman Bather" in 1979's TV movie "Before and After." The movie's cast included TV mainstays like Patty Duke and Betty White. Smart also made a guest appearance on "The Facts of Life."
Smart did some regular appearances in a few short-lived TV series before "Designing Women." Her roles included an administrative assistant on "Teachers Only" and "Reggie." As a contrast, and demonstrating her range as a performer, Smart played a prison psychologist in HBO's "Maximum Security" (via Mental Floss).
The success of "Designing Women" took Smart by surprise. "It was the first one that actually had a hold," she told The New Yorker. "That was the scary thing about signing on to 'Designing Women,' as good as it was. I thought, Yikes, I have to sign a five-year contract."
After 120 episodes, Smart was ready to move on. Linda Bloodworth (Smart's producer on "Designing Women") told Variety, "She has such a voracious appetite for acting, and she likes to do a lot of things." Bloodworth's assessment of Smart continues to hold true. Wait and see what role she dazzles us with next.