The Strange Way Disney Convinced Jean Smart To Accept A Role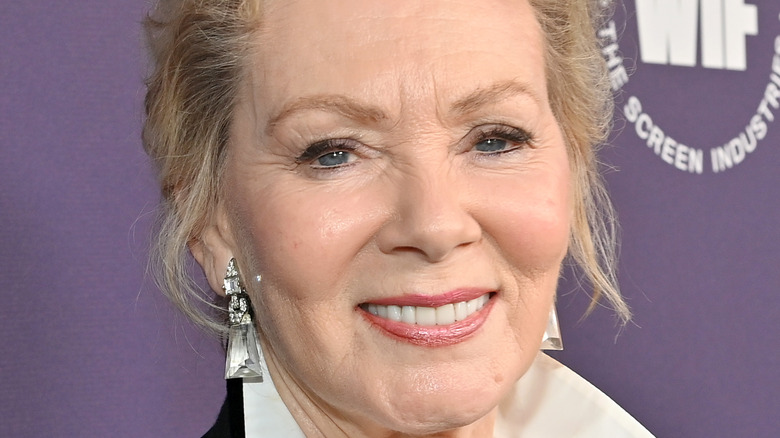 Stefanie Keenan/Getty Images
Actress Jean Smart has been experiencing somewhat of a career renaissance these days, having starred back-to-back-to-back in HBO's "Watchmen," "Mare of Easttown," and "Hacks," for which she took home the 2021 Emmy for Best Actress in a Comedy (via IndieWire).
"I certainly realize that's not the norm for most actresses of my vintage," Smart told Variety. And while "Hacks" and "Mare of Easttown" ended up airing simultaneously, Smart had no idea that this would be the case. "It was pure luck," she said. "The fact that I had two roles that were such good ones, and kind of worlds apart, coming out at the same time — actors never get that opportunity."
Although some are just now discovering the talent that is Jean Smart, the actress has had a long and storied career. She began acting in high school, and after graduation was able to make a career (albeit not an immediately lucrative one) out of her passion (via NPR).
"Well, there's a lot of professional theater in Seattle. And between Seattle and the Oregon Shakespeare Festival in Ashland, Ore., where I would do summers, I managed to just get by. You know? You'd always think, oh, jeez, I don't know if I have next month's rent. But something would come along," Smart said on NPR's "Fresh Air." 
Disney got Jean Smart's son involved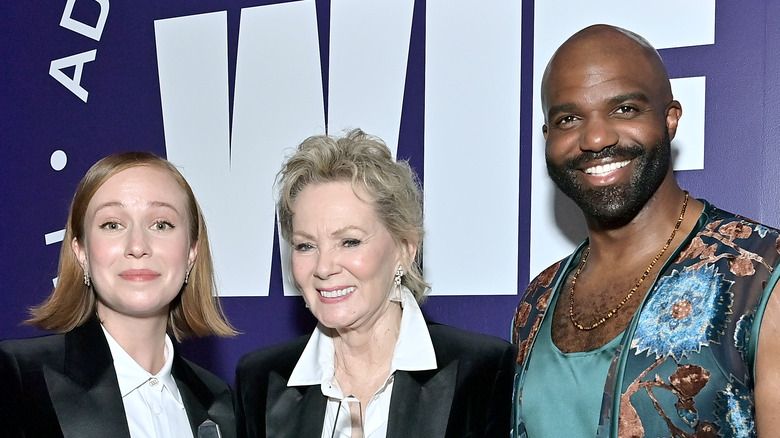 Stefanie Keenan/Getty Images
Besides her most recent work in "Mare of Easttown" and "Hacks," Smart is likely best known for her role on "Designing Women," the hit comedy that ran from 1986 to 1993. For her part, Smart left "Designing Women" a couple of seasons before the show ended, wanting the opportunity to stretch her legs (via Variety).
"It's like getting married — it's a big deal," Smart's friend, producer Linda Bloodworth, shared with Variety. "I didn't know she had that trepidation [at the time], but I would understand it because she has such a voracious appetite for acting, and she likes to do a lot of things."
And while many actors are motivated by money or fame, Smart is also a mother, which means she's also motivated by her children's happiness. Disney is a company that understood this — and used it to its advantage (via Mental Floss).
According to Mental Floss, when Disney Touchstone Television was courting Smart for a role in their show "Substance & Style," the company sent Smart's son, Connor, all the Disney merchandise a kid could dream of. And there was more where that came from — that is, if he could get his mom to sign on for their show. Smart ended up agreeing and signed on for the show.
Sadly, it lasted only one season, but those toys probably lasted Connor a lifetime. Or at the very least, a few months of entertainment.